Crowd Service Solution from SAP Helps Organizations Extend Field Service Pool for Faster Customer Service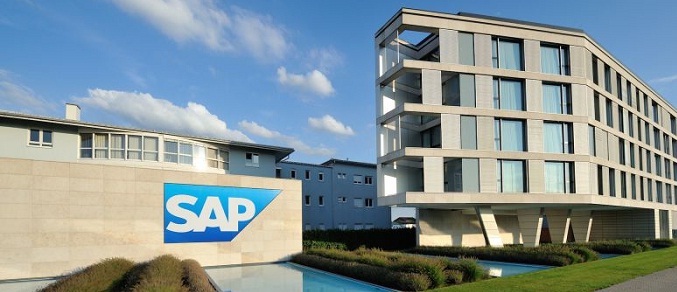 SAP SE (NYSE: SAP) announced the availability of SAP  Crowd Service, a solution that enables companies to establish a marketplace for external specialists, certified partners and freelancers.
Using the crowd service tool, organizations can extend their own workforce to respond in real time to service requests. Embedded artificial intelligence capabilities help to analyze each request and then assign it to the appropriate technicians based on their expertise, location and availability.
With the proliferation of the Internet of Things (IoT), everything has become faster and more connected. Service customers expect real-time responses, yet many organizations are hindered by the limited availability of field service technicians. SAP Crowd Service helps customers build their own ecosystem of experts and technicians, enabling them to increase geographical coverage and provide faster service to the field. This shortens waiting periods and keeps downtimes to a minimum for end customers. Service requests that are entered into the marketplace are immediately relayed through a mobile app as job notifications to participating technicians.
"Customers judge every interaction through the lens of the best experience they've ever had with a company, regardless of industry," said Manuel Grenacher, general manager of Field Service Management, SAP. "When they're used to riding-sharing experiences where they need only to wait a few minutes for a ride, having to wait hours for a service technician obviously has a negative impact on their view of a brand. SAP Crowd Service applies that same approach, tapping the expertise and flexibility of the gig economy to ensure customers are getting better service quicker."
SAP's crowd pooling tool is designed for companies in all industries that send technicians into the field to install, maintain and repair products or equipment. These industries include discrete manufacturing, industrial machinery and components, high tech and medical equipment, utilities, telecommunications, and home and office appliances.
"We believe that collaborative service models, such as the one offered by Mila, will in future play an important role in customer services," said Christian Viatte, cofounder and chief executive of Mila, a Swiss telecommunications company. "So rather than compounding the issue with wait times, Swisscom customers can use Mila Friends, a crowd service marketplace with over 8,000 experts as members. Customers who use this marketplace are likely to receive simple, professional and affordable support from people in their local neighborhood and even outside of the normal business hours."
For more about how crowd service can help organizations improve the customer experience by creating a service ecosystem that can respond to customers' needs faster and more efficiently, see "Crowd Service Means No More Waiting for the Cable Guy" by Dr. Volker Hildebrand, global vice president, SAP Customer Experience.
To learn more, visit SAP Crowd Service website or download the white paper.
Source: SAP