Credit Suisse Marks First Year of Thailand Wealth Management, Launches Digital Platform for Clients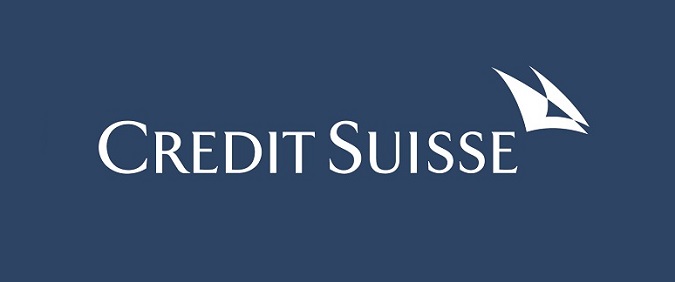 Credit Suisse marked the first anniversary of the launch of wealth management in Thailand with the roll out of its Digital wealth management platform for Thai clients.
Thailand is the third location in Asia Pacific where the bank is launching its award-winning1 digital platform which places the bank at the forefront of providing digital wealth management services to its current and next generation of clients, while creating a new multi-channel service delivery model.
The new digital wealth management platform, accessed through the Credit Suisse Private Banking Asia Pacific app, empowers the bank's wealth management clients with round-the-clock access to comprehensive information about their accounts, market insights and intelligence relevant to their portfolio, while supporting them with trading tools that enable them to respond to moving markets across more than 30 bourses around the world. Credit Suisse clients can access the digital wealth management platform on their iPad, iPhone, web browsers, and devices operating on Google Android.
This multi-channel service delivery model, combining the new digital channel and traditional client relationship coverage, will bring significant gains in efficiency and higher value-added productivity, and most important of all, allow Credit Suisse to better serve clients and cultivate deeper client relationships.
At the launch in Bangkok, Benjamin Cavalli, Credit Suisse's Head of Private Banking Southeast Asia said, "Thailand is the third rollout location in Asia of our Credit Suisse Private Banking Asia Pacific app, following Singapore and Hong Kong. Thailand is one of the fastest growing markets for our regional wealth management business as well as for consumer adoption of digital financial services solutions. Digital technology is rapidly changing the way people use financial services. They are increasingly using digital channels to contact their banks, execute trades and purchase financial products. As a leading global wealth manager, Credit Suisse is making significant investments in digital technology to capture this opportunity and deepen the relationship with our current and next generation of clients."
"We are confident that our clients in Thailand will welcome and quickly adopt this additional digital wealth management channel as our clients had across the region. During 2016, the number of clients using the App increased by more than six times, on average they log in more than eight times a month, spending more than 10 minutes per login session, with the most active user logging in more than 100 times a month. The volume of equity transactions placed by clients via the digital platform have also increased more than eight times, and in some instances, more than half of the total equity trades were placed by clients via the app, as compared to via email or phone," added Mr. Cavalli.
According to a survey2, 82% of high-net-worth individuals in Asia Pacific expect their wealth management relationship to be conducted entirely or mostly through digital channels, while 83% of them said that they are far more likely to leave wealth management firms that cannot offer an integrated digital and direct channel experience.
Credit Suisse marks the first year of Thailand Wealth Management
Credit Suisse is also celebrating the first anniversary of its Wealth Management operations in Thailand. In May 2016, the bank first established a local team of Investment Planners through its securities entity Credit Suisse Securities (Thailand) Limited operating out of Bangkok. In October, Credit Suisse appointed Thippa Praneeprachachon, a veteran with more than 30 years' experience in the Asian wealth management industry, as Head of Wealth Management Thailand to further build the domestic business.
The local team are supported and complemented by more than 200 specialists in its regional hub in Singapore, offering Thai clients the full range of products and investment solutions including funds and exchange-traded funds, equities, fixed income, foreign exchange, alternative investments such as private equity and hedge funds, supported by investment strategy and research, as well as structured products, portfolio modelling tools and wealth planning solutions including family office services and philanthropy advisory.
Credit Suisse's wealth management offering targets two key client segments which the bank defines as high-net-worth individuals (HNWI) with more than USD 2 million (THB 69 million) in assets under management (AUM), and ultra-high-net-worth individuals (UHNW) with USD 50 million (THB 1.7 billion) in AUM or USD 250 million (THB 8.6 billion) in net wealth, who are mostly first or second generation entrepreneurs with family-owned businesses.
Urs Grueter, Credit Suisse's Market Group Head for Thailand and Vietnam for Private Banking, said, "In the past year, we have recorded strong growth of our new Thailand wealth management business, with number of clients' accounts increasing five-fold and assets under management growing ten-fold. Our international wealth management platform, supported by our local team of Investment Planners who have extensive investment and wealth management experience with both local and global financial institutions, has strong appeal for wealthy individuals and families in Thailand. They are increasingly demanding a more sophisticated and structured asset allocation and access to a comprehensive range of financial and investment solutions across geographies and asset classes, as well as solutions for both their personal and family wealth as well as their businesses. Credit Suisse's vision is to be the Entrepreneurs' Bank in Asia including Thailand, and we have strongly partnered with our Thai clients in the past year."
Khun Thippa Praneeprachachon said, "We have seen a few clear investment and wealth management trends among Thai clients in the past year.  Clients who previously had no investments beyond the domestic market are now making international investments mainly due to the strong Thai Baht, and their need for more diversified investments across both geographies and asset classes, beyond the limited investment options locally. In addition, following the regulatory developments earlier this year that allow "ultra-accredited investors" to invest in private equity and hedge funds, there has been much interest and investments by our Thai ultra-high-net-worth clients in these new alternative asset classes, particularly in global real estate investment opportunities. Our Asia Pacific Alternative Investments team, which has substantial expertise spanning hedge funds, private equity and real estate, have been able to provide Thai clients with strong support in these areas."
"In addition, faced with the prospect of generational wealth and business transfer to the next generation, some large Thai business families are becoming more interested in family succession planning, and the use of different kinds of solutions such as trusts to ensure that family constitutions are properly implemented to ensure a smooth succession and planning for future generations. Our Wealth Planning Asia Pacific team has been working closely with some of our clients and their families on this," added Khun Thippa.