Corporates and SMEs can now Track their Cross-Border Payments With DBS' New Service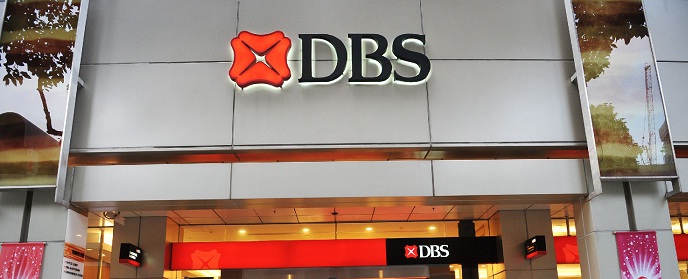 DBS is first bank in Singapore and Hong Kong to execute cross-border payments with end-to-end tracking
Corporates and SMEs in Singapore and Hong Kong can now track their cross-border payments via DBS, leveraging SWIFT Global Payments Innovation (gpi). DBS is the first bank in Singapore and Hong Kong to execute cross-border payments with end-to-end tracking in these two markets, helping corporates and SMEs become more efficient in their cash management.
In the past, corporates and SMEs have struggled to track their cross-border payments as these transactions are routed through multiple banks, with different processing times.
Customers can now find out the status of their cross-border payments in real-time, such as whether funds have been received by the beneficiary or whether the funds are still being processed. They will be able to know the amount being credited into the beneficiary account, foreign exchange rate applied and even time taken for funds to be credited.
The tracking on SWIFT gpi is based on a Unique End-to-end Transaction Reference number (UETR) assigned by the originating bank. This UETR enables real-time tracking of the status of the cross-border payment.
In addition, customers can expect a faster turnaround time for their cross-border payments as banks using SWIFT gpi are governed by service-level agreements and are required to process transactions within four hours.
Navinder Duggal, Group Head of Cash Product Management, DBS Bank said: "The banking industry has achieved a major milestone with SWIFT gpi going live. DBS, being an early adopter of SWIFT gpi in Asia, sees gpi as an important step towards improving the customer experience for cross-border payments. We are pleased to make banking more expedient for our corporate and SME customers."
Reactions from corporates have been positive. HTL International, one of the world's leading manufacturers of leather sofas and leather upholstery hides with a presence in over 52 countries, makes cross-border payments on a daily basis. With this new service, HTL International is now able to make these payments faster and track them.
Serene Wong, Treasury Manager, HTL International said: "SWIFT gpi is a powerful capability which enables us to know where our remittances are across different banks across the globe. This provides transparency and visibility to our cross-border payments. We are looking forward to more banks quickly joining SWIFT gpi, so that we can then track all our TT payments using the power of gpi. We bank with partners like DBS, which are at the forefront of innovation, to meet our cash management requirements."
Eddie Haddad, Managing Director of SWIFT Asia Pacific said: "SWIFT gpi is the biggest thing to happen to correspondent banking in 30 years; since its go-live, the global financial industry has been fully committed and service adoption is growing fast. In collaboration with DBS and other members of our community, SWIFT gpi solves the inherent process challenges in cross-border payments today and this will prove to be a new world for corporates."
About DBS
DBS is a leading financial services group in Asia, with over 280 branches across 18 markets. Headquartered and listed in Singapore, DBS has a growing presence in the three key Asian axes of growth: Greater China, Southeast Asia and South Asia. The bank's "AA-" and "Aa1" credit ratings, is among the highest in the world.