Coronavirus Mortgage Relief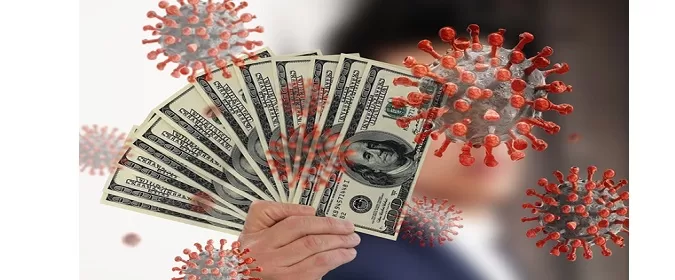 With Coronavirus and the Covid-19 disease that often comes with it affecting essentially every aspect of our daily lives, people who own their homes are worried about how they will be making their mortgage payments.
A majority of people are working from home or have been proactively laid off or furloughed until the world around us becomes safer to open up, which is why the government has stepped in to help those struggling to make their payments needed to continue living in their homes.
The Coronavirus Aid, Relief, and Economic Security Act (also known as the CARES ACT) was created for this problem in particular. This estimated $2 trillion dollar stimulus package was enacted to provide temporary relief to homeowners and business owners that are facing financial struggles staying afloat.
There is one section of the CARES act that is aimed specifically at homeowners struggling to make their monthly mortgage payments.
What does the CARES Act say about mortgage relief?
The mortgage relief options within the CARES Act was created to help homeowners with any federally backed mortgages that, due to COVID-19, cannot adequately keep up with their mortgage payments. If you have been financially impacted and it has affected your ability to keep up with making your payments, you may benefit greatly from the mortgage relief.
CARES Act Relief Options
Currently, there are two different protections put in place for homeowners said SiLoans expert.
Starting from March 18, 2020, lender and loan services are not allowed to foreclose on you for a certain period of time (originally 60 days but various potential extensions are in the works). During this time period, companies cannot foreclose on your house if you are unable to make your payments. Mortgage lenders and services understand that this in an unprecedented time and everyone's jobs are somehow being affected due to COVID-19. This will make it possible for people to take some time to figure out how to move forward financially, without having the burden of losing their home due to financial hardships.
For those who are facing financial setbacks, they have also included a 180-day forbearance policy. Contacting your loan servicer to request this forbearance is becoming a regularity, and there are even some companies who will let you extend your forbearance an additional 180 days after the initial one expires. With this plan there should be no additional fees, interest, or penalties applied to your account while the world is struggling through this pandemic.
What is Mortgage Forbearance?
Forbearance is when the company that services your mortgage will allow you to suspend, pause, or significantly reduce your mortgage payments for the time being. This will allow for those who qualify to take the necessary time they need to regain your financial footing. Companies understand that this time is affecting everyone differently so, because of this forbearance, plans will look differently to those who apply.
Keep in mind that a forbearance does not mean your payments are erased or forgiven indefinitely. Eventually you will be required to repay any missed or reduced payments in the future, but the timeline for this is currently up in the air and will vary depending on each individual's status. COVID-19 is an evolving pandemic, so companies will have to adjust their policies and requirements as they see fit.
Requesting Mortgage Forbearance From Your Lenders
As simple as applying for forbearance looks on paper, it may not be an extremely easy process. Providers have seen an extreme influx of call volumes which can result in a lengthy wait time to get your questions answered. We are all suffering in the midst of the pandemic, so try to stay patient with your company as they try to serve all that have been impacted.
Everyone's situation will be different from the previous caller, so when you finally get in contact with your servicer, explain your situation as clearly and concisely as possible. Here are some things to look out for when reaching out to your company about forbearance and mortgage relief:
The reasons you are unable to continue making your mortgage payments as previously scheduled. Obviously using COVID-19 as an umbrella to your problems would be simpler, but the more specific you can be, the better.
Approximate time frame that you may be in this situation – This may be a tricky one to pinpoint, but there are some companies that are furloughing their employees for the time being. Make sure to include any possible time frames your company has told you.
Update them with your current income and expenses, and anything else that has affected your financial status. This can include bills that are not accepting extensions and will have to be paid as a priority.
If you have any current assets or money in the bank, let them know that as well. The more you have may play a role in how long they are willing to extend your mortgage payments. It's also a good indicator of how well you handle your finances before the pandemic, which can bode well when getting granted an extension.
Remember that we are all facing this pandemic together, and no one knows the exact time when this will end. All you can do at this point, is give your servicer all relevant details that you know for the time being. Companies are completely aware that you will not have all the answers and that things are changing by the day, so try not to worry about being exact, just be as accurate as possible.
Make sure you are fully aware of what is expected of you when applying and receiving forbearance. Different companies will have different guidelines that will affect their customers differently. It will also vary depending on the type of loan you have. When your income is eventually restored back to normal, you should reach back out to your servicer and resume with your usual obligations
What if your mortgage is not federally backed?
While the CARES Act is specifically designed to support those with federally backed mortgages with the stimulus, those with mortgages that are not backed by the federal government are not left without help.
States are creating and enacting their own individual relief plans that can provide additional support and help for those that were not covered by the government's initial stimulus package. There are also many mortgage companies out there that already have contingencies in place to help those struggling to meet their mortgage debt deadlines.
To see if you can qualify for any available assistance, whether through the government or not, reach out and apply for any possible relief options that can help restructure your payment plans. Some landlords are even willing to work with their renters on a one-on-one basis to create partial payment plans or additional options of relief.
Long story short, everyone is struggling and companies are fully aware that mortgage payments will be affected due to COVID-19. Whether it is through the government's official CARES Act or a state created solution, there are options out there that can help prevent you from having to foreclose on your house from lack of mortgage payments.
While there is no one-size-fits-all answer when it comes to mortgage relief, you've made a great first step of doing your research. A phone call to your mortgage lender should clear up any other questions and concerns you may have. Remember, whoever answers the phone when you call is a person just like you and I, so don't worry about calling.