Coronavirus Insurance: Why is it of High Importance and How to Choose the Best One?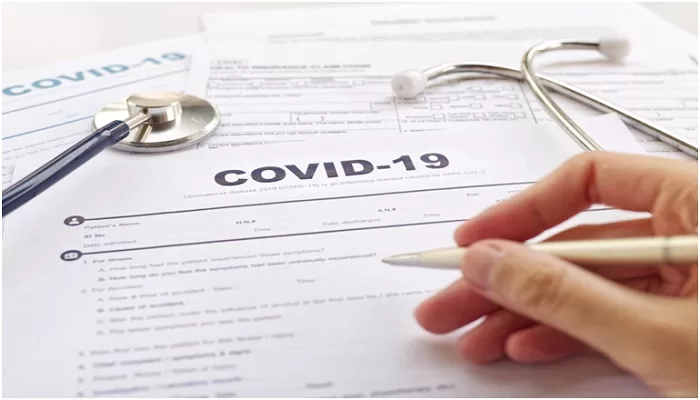 Coronavirus has altered realities and the way of living across the globe. It has been a tough phase for most of us. And the people who contract the virus and need to be hospitalized might require a significant corpus of funds for the treatment. Moreover, one cannot even predict the number of days or the treatment cost that will be involved in recovering as people also suffer from complications such as unstable oxygen level, inefficient functioning of the lungs, etc. Therefore, as the situation is grave and the treatment involves high cost, it is important to secure your health and finances with coronavirus insurance.
If you are not covered under a coronavirus health insurance plan, and you need to be hospitalized as you have contracted the virus, it might be a troublesome situation for your family. Because, once you are admitted to the hospital, either you might recover early or take an unforeseeable period of time.
Find below the coverage under coronavirus insurance to help plan for such a situation:
Coronavirus Treatment is covered with zero additional cost
Domiciliary Treatment is covered if it is suggested by a doctor
In most of the plans, the option of age-based co-payment is not there
Cashless treatment is available
Add on covers are available
After IRDAI has put forward the provision for standalone insurance providers and the insurance companies to offer coronavirus insurance plan, a number of insurers have launched coronavirus insurance plans with lucrative features and benefits. However, there are two standard coronavirus insurance policies:
1. Corona Rakshak Policy
a) Medical Treatment Coverage
When you are admitted for more than 72 hours, the coronavirus health insurance will pay most of your hospitalization costs, such as care expenses, ventilator charges, cost of mask and gloves, and so on. The coverage under Corona Rakshak Policy ranges from Rs 50,000 to Rs 5 Lakhs.
b) Maximum Payout
Under this plan, you receive 100 per cent of the total sum insured as a lump sum which you can use to cover medical/hospital costs, post-hospitalization expenses etc.
c) Hospitalization and Post-Hospitalization Expenses
This program includes treatment costs accrued in the 15 days before hospitalization and the 30 days after hospitalization.
d) Tax Exemption
 The premium amount paid for Coronavirus Rakshak Policy is exempted from tax under Section 80D of the Income Tax Act, 1961.
2. Corona Kavach Policy
a) Individual As Well As Family Cover
Unlike Corona Rakshak Policy, this insurance policy offers an option to avail of either individual insurance or family floater insurance. Therefore, you can even cover your entire family (yourself, your spouse, children and dependent parents) under a single coronavirus insurance plan.
b) Reasonable Premium
The premium amount for Corona Kavach Policy is much less than other health insurance plans with covid cover. Therefore, with this policy, you can keep yourself financially prepared to cope with medical expenses related to COVID19 treatment even if you cannot manage to spend a higher premium amount.
c) Treatment Costs
As previously stated, this coronavirus health insurance package pays for both hospitalization and recovery costs. In addition, you can also get cashless claim settlement benefit under this.
Besides, if the patient needs medication for some other medical condition caused by coronavirus, he or she will be protected against that as well.
d) Hospitalization and Post-Hospitalization Expenses
This insurance package pays for pre and post-hospitalization costs such as ambulance charges, medicines, and so on. It includes costs accrued 15 days before the patient's hospitalization and 30 days after the patient's hospitalization.
e) Consumption Expenses
This insurance policy provides reimbursement for consumable expenses such as PPE Kit, gloves, masks, etc.
After reading through the benefits of the coronavirus insurance policies, you can choose a suitable one for yourself and your family. However, as it is a critical insurance policy, it is suggested to choose a reliable insurance provider like TATA AIG. They offer the benefit of cashless claim settlement or otherwise process the claim in the minimum time possible. If you are covered under an insurance policy, the significant burden of arranging funds is taken off your mind, and you can take care of the patient completely, helping him/her recover soon.