Commonwealth Bank Partners With Acbc, Pwc And Austrade To Launch First Practical Use Guide For Australian Corporates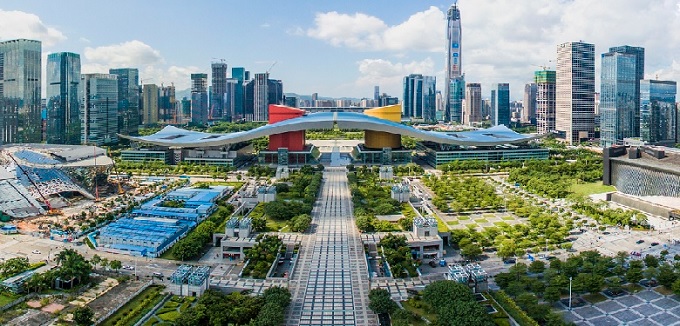 CBA launches the first practical guide to using RMB for cross-border financing solutions and investment strategies across the Australia-China corridor.
The Renminbi – From the people's money to a global currency: a practical introduction to conducting cross-border trade and investment with China is being launched in Sydney tby the Hon. Andrew Robb AO, former Trade Minister for Australia; the Hon. John Brumby, National Chairman of ACBC; David Landers, General Manager, East Asian Growth Markets, Austrade; Madam Hongbo Wang Consul (Commerce), Consulate-General of People's Republic of China; and Kelly Bayer Rosmarin, Group Executive, Institutional Banking and Markets at CBA.
The opportunity
As Australia's largest trading partner, any change to China's economy and financial markets has a significant impact on both countries. The China-Australia Free Trade Agreement (ChAFTA) provides a compelling framework for Australian companies to capitalise on many cross-border trade and investment opportunities, using RMB-enabled architecture.
Rising demand out of China for quality goods and services is driving the reconfiguration of the Australian economy with investment shifting away from resources and into the growing services sector. By 2025, China is expected to represent up to 47 per cent of Australia's healthcare exports, 41 per cent of educational exports, 35 per cent of tourists and 19 per cent of financial services exports1.
The solution
In recognition of the untapped opportunities that the preferential trading and investment relationship with China brings for our clients, Commonwealth Bank commissioned this report to provide a concise guide for companies explaining how to use RMB in their operational and financial strategies.
Kelly Bayer Rosmarin, Group Executive, Institutional Banking and Markets, Commonwealth Bank said: "We recognise the opportunity increased trade with China represents for our clients, so we're delighted to partner with ACBC, Austrade and PwC to produce a report that demystifies using RMB to do business with China. We are particularly pleased to include a number of practical examples of client success stories in the report demonstrating their experience of trading and investing in the Australia-China corridor.
"Commonwealth Bank's onshore China presence, our regional coverage and product teams, as well as our dedicated RMB & China Solutions team ensure we are well positioned to support our clients across the region. Our on-the-ground expertise means we can offer clients deep insights into the rapid changes as China liberalises its financial system, and to use this expertise to structure bespoke RMB solutions that optimise clients' strategies," said Ms Bayer Rosmarin.
Andrew Robb AO, former Australian Trade Minister and a key architect of the ChAFTA agreement, said the RMB's rise highlighted the relevance of ChAFTA, "This report is an important contribution to helping Australian businesses use RMB-enabled architecture and ChAFTA in cross-border trade and investment with China."
John Brumby, ACBC National Chairman said the rise of the RMB had staggered the world's monetary system, "It's a hugely significant time for international finance, especially with the RMB's induction into the IMF's Special Drawing Rights basket, which signals its ascendancy towards the status of a global currency that is quickly becoming an important and preferred unit of trade and investment."
David Landers, General Manager of East Asian Growth Markets at Austrade said the report was a good example of the collaboration between government and business to put in place the enabling architecture for improved trade and investment with China, "It stands alongside other initiatives, including implementing ChAFTA and the development of the China e-commerce channel for Australian business."