Colorado and Canyon: Striving for the Perfect Body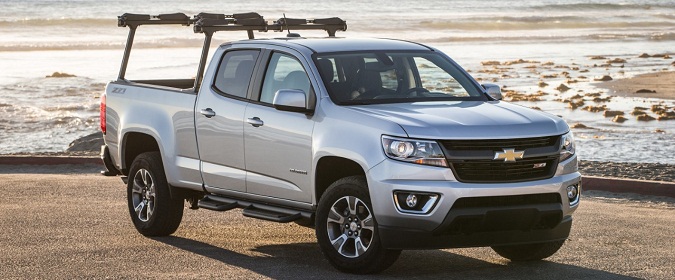 WENTZVILLE, Mo. – The men and women launching the new 2015 Chevrolet Colorado and GMC Canyon midsize pickup trucks at General Motors' Wentzville Assembly Plant are proud of their "perfect bodies."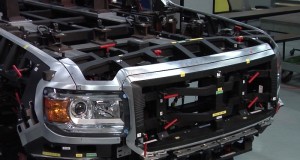 Not necessarily what they see in the mirror but the perfect bodies of the new trucks that began production in September.
Engineers at Wentzville used perfectly measured mockups of the trucks' interior and exterior and a sophisticated laser-scanning system to test the fit of parts and assemblies both to the "perfect body" and to other parts to which they connect.
Long before the assembly line started to roll, this process identified and aided in the resolution of mismatches and conflicts involving parts and assemblies coming from five GM plants and as many as 20 different suppliers.
More than 200 parts or assemblies were evaluated using the tools before regular production began. One example was an ill-fitting passenger side "A-pillar" between the windshield, instrument panel and headliner. The pillar was disassembled piece by piece uncovering Part Quality, Design, and Assembly issues. Working with all parties they were able to fix the issue and refine the production process before the line ran trucks to be shipped to dealers.
"We're working with an entirely new vehicle architecture as well as the latest technology available for dimensional management," said Bryan Vickery, dimensional engineer for Body Maintenance at Wentzville. "The process is a big part of delivering improved body structures, which translates to great vehicles to our customers."
The tools are still used in production, where they help identify issues undetectable by the human eye.
"The perfect body process helps everyone by quickly identifying the source of a particular issue and giving us guidance on what needs to be done to fix it," said Mark Deterding, engineering manager for Magna Interiors. "We discover potential issues before they can affect the vehicle's quality. We identify solutions and we use them to make sure our solutions work."It's an additional step, but we're happy to spend time with these perfect bodies because they mean safer, quieter and more reliable vehicles for the customer."
About Chevrolet
Founded in 1911 in Detroit, Chevrolet is one of the world's largest car brands, doing business in more than 140 countries and selling more than 4.9 million cars and trucks a year. Chevrolet provides customers with fuel-efficient vehicles that feature spirited performance, expressive design, and high quality.
About GMC
GMC has manufactured trucks since 1902, and is one of the industry's healthiest brands. Innovation and engineering excellence is built into all GMC vehicles and the brand is evolving to offer more fuel-efficient trucks and crossovers, including the Terrain small SUV and Acadia crossover. GMC is the only manufacturer to offer three full-size hybrid trucks with the Yukon, Yukon Denali SUVs and the Sierra pickup. The SierraHeavy Duty pickups are the most capable and powerful trucks in the market.