Citizens Launches New National Partnership with Ocean Conservancy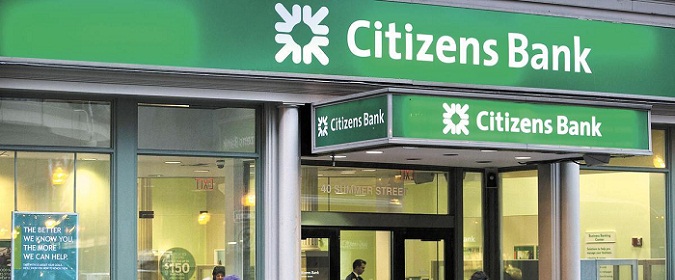 Citizens announced a new partnership with Ocean Conservancy and upcoming support of its International Coastal Cleanup® (ICC) initiative, helping to advance their mission of protecting the ocean from today's greatest global challenges, creating evidence-based solutions for a healthy ocean and the wildlife and communities that depend on it.
"This new partnership is a great representation of Citizens' commitment to helping create a healthy and sustainable future," said Barbara Cottam, Head of Corporate Affairs and Corporate Responsibility. "Through Ocean Conservancy, our colleagues will be able to engage in the International Coastal Cleanup and volunteer in local markets, setting them on a path to become lifelong stewards protecting our national resources."
"Plastic pollution is one of the most visible and most prolific threats facing our ocean today," said Allison Schutes, Director of the International Coastal Cleanup® (ICC) at Ocean Conservancy. "Joining the ICC is one of the most immediate ways individuals can make a difference on the ocean plastic problem. We like to say that cleanups are contagious: I've seen firsthand through hundreds of ICC events the way that going out and getting their hands dirty inspires volunteers to do more beyond that day to act on plastic pollution. We're pleased to have Citizens as a supporter of the ICC and look forward to working with their colleagues to help clean up in their communities."
New research estimates that global annual emissions of plastic pollution into rivers, lakes and the ocean is a stunning 24-35 million metric tons. This figure could increase to as much as 53 million metric tons annually by 2030 even if current reduction commitments are met. Ocean Conservancy estimates that this is equivalent to about one cargo ship's worth of plastics, by weight, entering aquatic ecosystems every single day.
Citizens is committed to helping create a healthy and sustainable future for all our stakeholders by reducing our impact on the environment, managing risks and recognizing opportunities presented by climate change. More information on Citizens' commitment to environmental stewardship can be found in the Corporate Responsibility Report.
Source: Citizens Bank