Citizens Bank Provides $21 Million Senior Credit Facility to Ethos Veterinary Health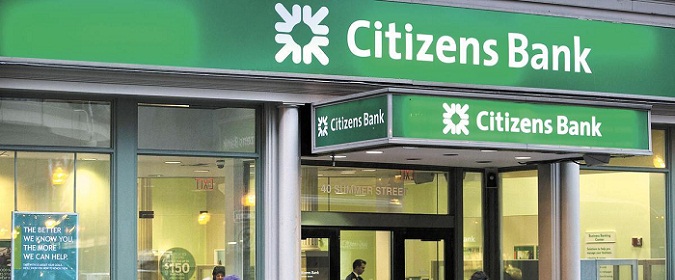 Funds used to finance merger of four veterinary groups across the United States
Citizens Bank announced today that Citizens Commercial Banking provided a new $21 million senior secured credit facility for Woburn, Mass.-based Ethos Veterinary Health.
Ethos formed as the result of the recent merger of four specialty hospital groups: IVG Hospitals (New England), Premier Veterinary Group (Chicago), Wheat Ridge Animal Hospital (Denver) and Veterinary Specialty Hospital of San Diego. The company provides specialty and emergency care for pets through its 13 hospital locations across the United States. The merger of these four practices has been many years in the making.
"Citizens was a great partner and helped us secure the financing necessary to consummate the merger," said Ames Prentiss, Chief Executive Officer of Ethos Veterinary Health.  "The Citizens team brings great ideas to the table and follows through with seamless execution."

"Ethos Veterinary Health is an excellent client and we're very happy to be able to offer our industry expertise as well as our capital markets capabilities to help them achieve their strategic and financial goals," said Jerry Sargent, Head of Middle Market Banking at Citizens Commercial Banking.
For more information, go to Citizens Commercial Banking.
About Citizens Financial Group, Inc.
Citizens Financial Group, Inc. is one of the nation's oldest and largest financial institutions, with $138.2 billion in assets as of December 31, 2015. Headquartered in Providence, Rhode Island, Citizens offers a broad range of retail and commercial banking products and services to individuals, small businesses, middle‐market companies, large corporations and institutions. In Consumer Banking, Citizens helps its retail customers "bank better" with mobile and online banking and the convenience of approximately 3,200 ATMs and approximately 1,200 Citizens Bank branches in 11 states in the New England, Mid‐Atlantic and Midwest regions. Citizens also provides mortgage lending, auto lending, student lending and commercial banking services in select markets nationwide. In Commercial Banking, Citizens offers corporate, institutional and not‐for‐profit clients a full range of wholesale banking products and services including lending and deposits, capital markets, treasury services, foreign exchange and interest hedging, leasing and asset finance, specialty finance and trade finance.
Citizens operates through its subsidiaries Citizens Bank, N.A., and Citizens Bank of Pennsylvania as Citizens Bank, Citizens Commercial Banking and Citizens One. Additional information about Citizens and its full line of products and services can be found at www.citizensbank.com.