Citizens Bank Offers Three Steps Every Consumer Should Take To Reduce Exposure to Fraud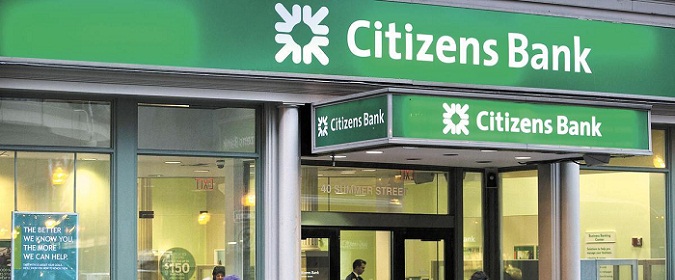 Thanks to technology advancements, consumer bank accounts are better protected than ever before. While this is great news for consumers, it is only part of the story when it comes to keeping your money safe. To be truly effective, fraud protection and detection must be a partnership between financial institutions and their customers, with both keeping a close eye out for unauthorized activity.
"Industry data shows us that for 10,000 debit card transactions, as many as 25 are fraudulent," said Jason Castillo, head of enterprise fraud management at Citizens Bank. "Our customers are an essential part of the equation in fighting fraud and we want to arm them with the knowledge to help keep their money and the financial system safe."
Monitor accounts at least monthly
There are deadlines for reporting fraud, set by federal agencies, that all consumers should be aware of and adhere to, and that starts with monitoring your accounts. At minimum, review your monthly statements for all your accounts and report any concerns about transactions immediately. With the ease of mobile and online access, it's a good practice to review transactions on your accounts daily or weekly, especially for debit and credit accounts. Consult your financial institution or the FDIC for additional information on reporting requirements.
Secure your personal and account information
Increased convenience does not mean less risk. Many consumers store their account information digitally, whether on their computer or with a third-party merchant or service, which can increase your exposure to data breaches and unauthorized access to your device through malware or other means. To best protect your information, verify the security of any sites where you are inputting your account or card information, protect your devices with security software and actively monitor your accounts to ensure all transactions are legitimate.
Be vigilant about potential scams
Never give account or card information or transfer money without verifying the legitimacy of any requests for your account or card information. There are numerous phone, email, online, gift card and employment scams that can result in transfer of funds to a fraudulent source, or unauthorized access to your device or accounts. The Federal Trade Commission is a good resource for identifying current, known scams, and you should always independently contact the institution an individual claims to be from if you receive a call or email asking for your personal, account or card information.
"Technology has made it easier than ever to check your accounts," said Castillo. "It's a simple step, but taking a few minutes to log in and review your transactions is a good financial habit that every consumer benefits from, and is incredibly impactful when it comes to fighting fraud."
For more tips and information about how to protect your accounts, visit https://www.citizensbank.com/account-safeguards/overview.aspx. To watch Jason talk more about these consumer tips, please click here.
About Citizens Financial Group, Inc.
Citizens Financial Group, Inc. is one of the nation's oldest and largest financial institutions, with $161.3 billion in assets as of March 31, 2019. Headquartered in Providence, Rhode Island, Citizens offers a broad range of retail and commercial banking products and services to individuals, small businesses, middle-market companies, large corporations and institutions. Citizens helps its customers reach their potential by listening to them and by understanding their needs in order to offer tailored advice, ideas and solutions. In Consumer Banking, Citizens provides an integrated experience that includes mobile and online banking, a 24/7 customer contact center and the convenience of approximately 2,900 ATMs and approximately 1,100 branches in 11 states in the New England, Mid-Atlantic and Midwest regions. Consumer Banking products and services include a full range of banking, lending, savings, wealth management and small business offerings. In Commercial Banking, Citizens offers corporate, institutional and not-for-profit clients a full range of wholesale banking products and services, including lending and deposits, capital markets, treasury services, foreign exchange and interest rate products, and asset finance. More information is available at www.citizensbank.com or visit us on Twitter, LinkedIn or Facebook.
Source: Citizens Financial Group, Inc.