Citizens Bank Leads Financing for Paragon Medical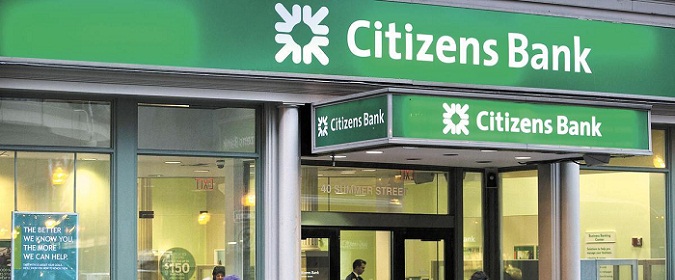 Credit package used for the acquisition of a European manufacturing facility
BOSTON – Citizens Bank announced today that it has arranged new financing for Pierceton, Ind.-based Paragon Medical, a precision contract manufacturer supporting the global orthopedic medical device industry and a portfolio company of Beecken Petty O'Keefe and Company, a Chicago-based private equity firm focused exclusively on healthcare.
Paragon Medical used the funds to acquire the medical device division from Michael Bubolz Group. Headquartered in Stuhr, Germany, and with a facility in Siechnice, Poland, Michael Bubolz Group manufactures close tolerance surgical instrumentation, a broad set of implantable orthopedic components and complete sterile pack products. The medical device business will be consolidated into the current facility in Poland, will employ over 200 people and will occupy over 40,000 square feet.
"Citizens was able to draw on its international expertise to structure a financing that will allow us to continue our growth globally," said Toby Buck, CEO, President and Chairman of the Board for Paragon Medical. "The Citizens bankers have been excellent financial partners who offer innovative ideas and provide great service."
"Paragon does a terrific job of delivering high-quality products to their customers," said Russ Herakovich, Managing Director and Head of Healthcare Finance for Citizens Commercial Banking. "They have the financial strength and know-how to expand internationally and we are very pleased to be able to help the Paragon Medical management team achieve their business goals."
Citizens Commercial Banking is ranked fifth overall U.S. middle market bookrunner by number of deals, according to the Thomson Reuters league tables.
About Citizens Financial Group, Inc.
Citizens Financial Group Inc. (NYSE: CFG) is one of the nation's oldest and largest financial institutions, with $132.9 billion in assets as of December 31, 2014. Headquartered in Providence, Rhode Island, the company offers a broad range of retail and commercial banking products and services to individuals, small businesses, middle-market companies, large corporations and institutions. Consumer Banking helps its retail customers "bank better" with mobile and online banking, a 24/7 customer contact center and the convenience of approximately 3,200 ATMs and approximately 1,200 Citizens Bank and Charter One branches in 11 states in the New England, Mid-Atlantic and Midwest regions. Citizens also provides mortgage lending, auto lending, student lending and commercial banking services in selective markets nationwide. Citizens Commercial Banking offers corporate, institutional and not-for-profit clients a full range of wholesale
banking products and services including lending and deposits, capital markets, treasury services, foreign exchange and interest hedging, leasing and asset finance, specialty finance and trade finance. Citizens operates via subsidiaries Citizens Bank, N.A., and Citizens Bank of Pennsylvania. Additional information about Citizens and its full line of products and services can be found at www.citizensbank.com.