Citizens Bank Launches SpeciFi Save & Grow™ and Wins Digital Initiative of the Year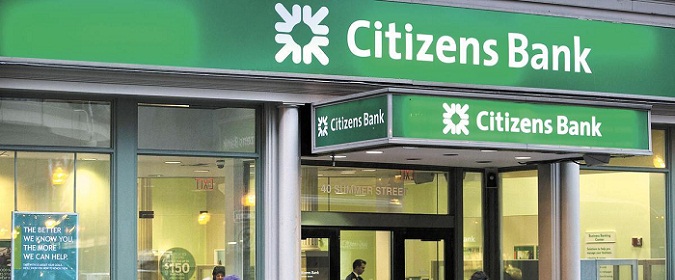 SpeciFi Save & Grow helps customers earn more on their cash while investing at their own pace, all in one account.
Citizens Bank has launched a new and innovative investment solution, SpeciFi Save & Grow, which integrates digital investing and high-yield cash in a single account.
Save & Grow builds upon the award-winning SpeciFi® digital advisor that Citizens launched in 2017. With Save & Grow, customers are able to accelerate their growth with this solution that pairs high-yield, FDIC-insured cash with a personalized investment portfolio. Today, Aite Group, a global research and advisory firm, recognized Citizens Bank's Save & Grow as the winner of the 2020 Digital Wealth Management Impact Innovation award for "Digital Initiative of the Year." Awards were judged by a global panel of external experts in digital wealth management.
"We've created an experience that's a huge leap forward in the integration of banking and investing," says John Bahnken, President, Citizens Wealth Management. "It's personalized and built in a way that delivers a seamless, exceptional experience across all touchpoints."
Save & Grow was designed to keep the customer in control. The customer decides how much money to keep in cash as an emergency fund or for near-term needs, while SpeciFi keeps the customer's investment portfolio aligned with his or her longer term goals. Customers can change the cash allocation at any time with free transfers between cash and investing. Save & Grow also helps the customer to accelerate growth by linking a periodic savings feature and automatically sweeping any excess cash into the investment side of the account. As always, clients have access to financial advisors through phone and chat features.
Save & Grow was developed to address unmet customer needs identified through primary research. Peter Fishman, Head of Digital Investment Solutions explained, "Our target customer is not new to investing. They are likely already contributing to their 401Ks, but they know they need to do more to prepare for their future. They value the ability to earn more on their cash while investing at their own pace, and to have automated help accelerating their growth. Save & Grow does just that while keeping the customer in the driver's seat."
SpeciFi Save & Grow is available for individual and joint accounts. SpeciFi IRATM is also offered for tax advantaged accounts, without the Save & Grow feature. Both SpeciFi Save & Grow and SpeciFi IRA have a minimum investment requirement of $2,000. Save & Grow currently offers 1.25% APY on cash balances and no management fee is charged on the cash portion of a Save & Grow account. This interest rate is variable and subject to change without notice.
For additional information on SpeciFi, please visit:
Source: Citizens Bank