Citizens Bank celebrates new branch located inside Aston GIANT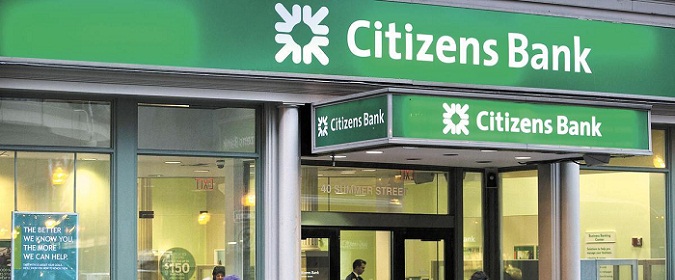 May 16th grand opening festivities include refreshments and special giveaways 
 $2,000 donation being made to the local Aston Neighbors Helping Neighbors program 
PHILADELPHIA – Citizens Bank today announced it will hold a grand opening on Saturday, May 16th to celebrate its new branch inside the Aston GIANT Food Store located at 3400 Concord Road, Suite 1 in Aston, PA. The new branch offers features to enhance customer convenience, including seven-day full-service banking and a state-of-the-art ATM. The celebration will occur from 10 a.m. to 3 p.m., and features activities for children and adults as well as a ribbon cutting.  As part of the grand opening, Citizens Bank will also make a $2,000 donation to the Aston Neighbors Helping Neighbors program.
In addition to the ribbon cutting ceremony at 12 p.m., Citizens Bank customers and the general public are invited to attend the celebration, which includes refreshments, special giveaways, special product offers, face painting, balloon artist and a chance to win a $100 GIANT gift card.
"Our customers tell us how much they value the personal service and convenience of our supermarket branches," said Dan Fitzpatrick, president of Citizens Bank in Pennsylvania, New Jersey and Delaware. "We are excited about the new Aston GIANT branch and we invite the surrounding community to celebrate with us at our May 16th grand opening." 
The new supermarket branch is designed to provide customer convenience using a blend of personal service and user-friendly technology. The branch provides the convenience of full-service banking seven days a week, including private offices for customer consultations and an enhanced ATM so customers can deposit checks and cash without needing envelopes and deposit slips.
In addition, starting May 16th and continuing until June 12, 2015, customers will have an opportunity to win a $100 GIANT gift card every time they use the ATM. Four $100 GIANT gift cards will be awarded. Official contest rules, including the alternate method of entry, are available at the Citizens Aston GIANT branch.
 "The introduction of a Citizens Bank branch in our store is another way we continue to be a better place to shop for our Aston customers," said , Tony Bennett, store manager, Aston GIANT. "It provides added convenience for customers to take care of their banking needs while in the midst of their regular grocery shop."
The branch is open Monday to Friday from 10 a.m. to 7 p.m., and Saturday and Sunday from 10 a.m. to 3 p.m.
About Citizens Financial Group, Inc.
Citizens Financial Group, Inc. is one of the nation's oldest and largest financial institutions, with $136.5 billion in assets as of March 31, 2015. Headquartered in Providence, Rhode Island, Citizens offers a broad range of retail and commercial banking products and services to individuals, small businesses, middle-market companies, large corporations and institutions. In Consumer Banking, Citizens helps its retail customers "bank better" with mobile and online banking, a 24/7 customer contact center and the convenience of approximately 3,200 ATMs and approximately 1,200 Citizens Bank branches in 11 states in the New England, Mid-Atlantic and Midwest regions. Citizens also provides mortgage lending, auto lending, student lending and commercial banking services in select markets nationwide. In Commercial Banking, Citizens offers corporate, institutional and not-for-profit clients a full range of wholesale banking products and services including lending and deposits, capital markets, treasury services, foreign exchange and interest hedging, leasing and asset finance, specialty finance and trade finance.
Citizens operates through its subsidiaries Citizens Bank, N.A., and Citizens Bank of Pennsylvania. Additional information about Citizens and its full line of products and services can be found at www.citizensbank.com.
About GIANT/MARTIN'S
Headquartered in Carlisle, Pennsylvania, GIANT/MARTIN'S operates nearly 200 grocery stores in Pennsylvania, Maryland, Virginia and West Virginia, under the names of GIANT Food Stores and MARTIN'S Food Markets. GIANT/MARTIN'S employs more than 33,000 associates. Founded in 1923, GIANT and MARTIN'S have a long-standing commitment to eradicate hunger and improve the quality of life for children in addition to working with hundreds of local organizations annually.  The company was recognized for its leadership in the fight against hunger with the Golden Grocer Award by the U.S. Department of Agriculture. In addition, GIANT/MARTIN'S is one of the top ten fund-raisers in the country for local Children's Miracle Network hospitals. GIANT and MARTIN'S are Ahold companies.