Citigroup Announces Agreement to Resolve Certain Private-Label Securitization Repurchase Claims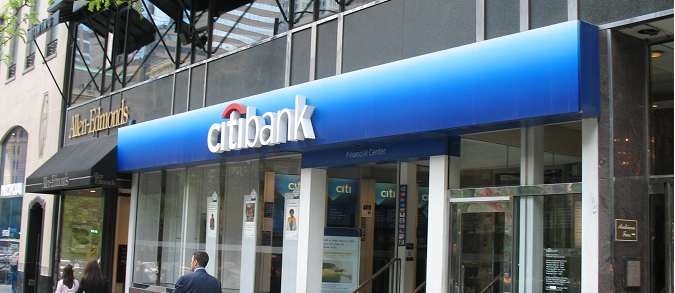 New York – Citigroup today announced that it has reached an agreement with 18 institutional investors, represented by Gibbs & Bruns LLP, regarding the resolution of certain legacy Securities and Banking private-label securitization representation and warranty repurchase claims. Under the agreement, Citigroup will make a binding offer to the trustees of 68 Citi-sponsored mortgage securitization trusts to pay $1.125 billion to the trusts, plus certain fees and expenses, for which Citi has taken an additional charge of approximately $100 million in the first quarter of 2014. The 68 trusts covered by the agreement issued in the aggregate $59.4 billion of residential mortgage-backed securities and represent all of the trusts established by Citi's legacy Securities and Banking business during 2005-2008 for which Citi affiliates made representations and warranties to the trusts. The agreement, if accepted by the trustees, would release Citi's obligation to repurchase mortgage loans sold into the trusts, or make the trusts whole, for outstanding or potential claims for breaches of representations and warranties on the loans.
The company released the following statement:
"This settlement resolves a significant legacy issue from the financial crisis and we are pleased to put it behind us."
The agreement would not release potential investor claims relating to alleged misrepresentations in the offering documents associated with these private-label securitizations, nor any potential regulatory actions. Further, the agreement does not cover mortgage loans sold through private-label securitization trusts via Citi's consumer mortgage business in CitiMortgage, Inc. The agreement is conditioned on, among other things, acceptance by the trustees of the applicable trusts, and court approval, if sought by the trustees.
Citi
Citi, the leading global bank, has approximately 200 million customer accounts and does business in more than 160 countries and jurisdictions. Citi provides consumers, corporations, governments and institutions with a broad range of financial products and services, including consumer banking and credit, corporate and investment banking, securities brokerage, transaction services, and wealth management.
Additional information may be found at www.citigroup.com | Twitter: @Citi | YouTube:www.youtube.com/citi | Blog: http://blog.citigroup.com | Facebook: www.facebook.com/citi| LinkedIn: www.linkedin.com/company/citi
Certain statements in this release, including the fact that the agreement is subject to various conditions, are "forward-looking statements" within the meaning of the U.S. Private Securities Litigation Reform Act of 1995. These statements are based on management's current expectations and are subject to uncertainty and changes in circumstances. Actual results and capital and other financial condition may differ materially from those included in these statements due to a variety of factors, including but not limited to the receipt of any required approvals and acceptance of the agreement by the trustees of the applicable trusts. More information about these factors and other factors that may affect Citi's future results is contained in Citi's filings with the U.S. Securities and Exchange Commission, including without limitation the "Risk Factors" section of Citi's 2013 Annual Report on Form 10-K. Any forward-looking statements made by or on behalf of Citigroup speak only as to the date they are made, and Citi does not undertake to update forward-looking statements to reflect the impact of circumstances or events that arise after the date the forward-looking statements were made.