Cisco Commits $100 Million to Drive the Digital Acceleration of Italy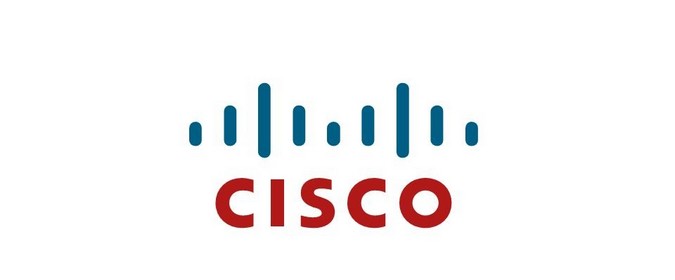 Following a meeting 19 January 2016 among Prime Minister Matteo Renzi, Cisco CEO Chuck Robbins and Cisco Italy General Manager Agostino Santoni, Cisco has announced a series of strategic commitments in Italy that will total $100 million over the next three years.
The news today sees Cisco complement the heightened focus from the Italian government to drive digital transformation and reap the benefits of digitization by way of a twofold approach: increasing digital skills and awareness in Italy, and fostering Italy's innovative technology startup community.
Increasing Digital Skills and Awareness in Italy
Cisco signed an agreement with the Ministry of Education, University and Research (MIUR) to provide training to teachers and students through the Cisco Networking Academy® program; this will help students to develop the new digital skills required in the workforce of today, and thus have greater employment opportunities. Cisco will expand its already successful Networking Academy® program designed to equip people with the skills to succeed in today and tomorrow's increasingly connected world, with courses focused on industry 4.0 and cybersecurity technologies.
Fostering Italy's Innovative Technology Startup Community
Cisco, as the first step in developing the Italian startup ecosystem, is pursuing investment opportunities together with Invitalia Ventures, a national venture capital firm.  This will enable Cisco to invest in the development of the best national startups and encourage hi-tech innovation in Italy
Cisco also announced that on the basis of this commitment, it will pursue in the next three years initiatives related to research and development, collaboration with Italian universities, and initiatives to accelerate digital transformation in two Italian industries of excellence, manufacturing and agrifood business.
Cisco will continue investing in Research and Development efforts within Cisco® Photonics laboratories, based in Vimercate (MB), Italy. These labs lead global Cisco R&D activities focused on technologies for optical networks and have a long-standing collaboration with the most important Italian academic research centers.
The company will look to develop new collaboration opportunities with Italian academic institutions, focusing on training and research in the cybersecurity area; Cisco will also further expand its efforts in helping Italian manufacturing and agribusiness companies in their path toward digital transformation, accelerating the adoption of technological solutions to strengthen their global competitiveness and assert the primacy of "Made in Italy" innovation and quality.
Chuck Robbins, Cisco CEO, said: "I greatly admire Prime Minister Renzi for his strong vision to digitize Italy, and Cisco is honored to be Italy's partner. Through our increased investments, Cisco will develop an ecosystem of talent, entrepreneurship and innovation to accelerate Italy's digital journey and help them realize the unprecedented opportunity ahead."
For further information about Cisco, please visit: http://emear.thecisconetwork.com/
Tags/Keywords:
Cisco, Italy, Country Digitization Acceleration, Networking Academy Program, training, education, digital transformation, manufacturing, agribusiness, agreement, startup, venture capital, investment
RSS Feed for Cisco: http://newsroom.cisco.com/dlls/rss.html
About Cisco
Cisco (NASDAQ: CSCO) is the worldwide leader in IT that helps companies seize the opportunities of tomorrow by proving that amazing things can happen when you connect the previously unconnected. For ongoing news, please go to http://thenetwork.cisco.com.
Cisco and the Cisco logo are trademarks or registered trademarks of Cisco and/or its affiliates in the U.S. and other countries. A listing of Cisco's trademarks can be found at www.cisco.com/go/trademarks. Third-party trademarks mentioned are the property of their respective owners. The use of the word partner does not imply a partnership relationship between Cisco and any other company or entity.