Chapman Freeborn Makes Steps to Continue Growth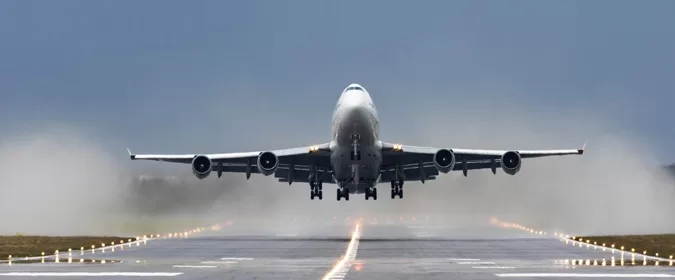 In order to secure its full growth potential, leading aircraft charter company Chapman Freeborn, has taken significant steps. The broker is now in the process of being acquired by the Avia Solutions Group.
Here, we'll explore the new acquisition, the history of Chapman Freeborn and the wide span of aircraft the company offers.
The history of Chapman Freeborn
The UK-based Chapman Freeborn company was founded over 45 years ago. It has managed to grow from a very small, independent local company to a major international player in the private aviation industry.
Originally, the company was created to market the Hercules Freighters of Alaska International Air. They managed to find business for these aircrafts in Africa and other parts of the world. From then on, the brand has experienced significant growth through both acquisitions and organic growth strategies. The acquisition with the Avia Solutions Group is the latest in the company's hunger for growth.
Understanding the acquisition
On June 14th 2019 the Avia Solutions Group agreed to acquire the Chapman Freeborn Group for a 100% shareholder stake in the business. The company already has 42 different subsidiaries including pilot training, aircraft maintenance and business aviation sectors.
Once consolidated, the two groups will reportedly exceed €1 billion by the end of 2019. The Avia Solutions Group will have 66 companies spread out over 26 different countries, including around 3300 professionals.
Speaking of the acquisition, the Chairman of the Board for the Avia Solutions Group, Gediminas Ziemelis, states:
"Avia Solutions Group and Chapman Freeborn both enjoy excellent reputations in the market, and together we share a common passion for delivering innovative, client-focused services. With an even greater global footprint, we can harness the synergies of our two like-minded companies to achieve even more ambitious results."
The CEO of Chapman Freeborn, Russi Batiwala, also added:
"Joining forces with Avia Solutions Group will provide us with a greater level of business scale, resources and expertise to accelerate growth and deliver our services to an even wider client base – all while preserving our unique company culture and ongoing commitment to charter market innovation."
What does the company offer?
The Chapman Freeborn Group offer a number of services to its clients. It specialises in supplying private jet charter for executive travel. The company also works within the cargo market, providing the lease and charter of aircrafts to governments, freight forwarders and multinational corporations.
The brand has received over 20 top awards, including prestigious accolades from the likes of Air Cargo Week and STAT Trade Times.
This recent acquisition is exciting news for the private aviation industry. It allows Chapman Freeborn to expand its offering, while also growing the company even further internationally.