Cathay Pacific Congratulates Hong Kong International Airport's 70 Millionth Passenger of 2016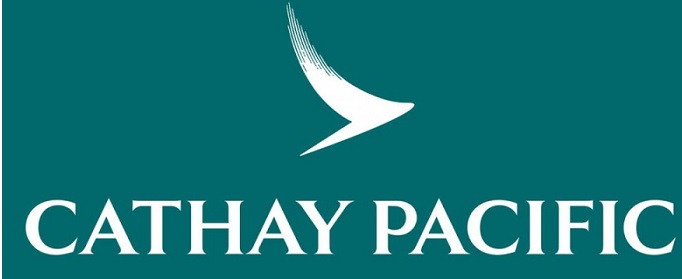 Passenger who arrived on flight CX616 from Bangkok is thrilled to help mark milestone, which reaffirms HKIA's status as one of the world's leading aviation hubs 
Cathay Pacific is proud to be the airline of the 70 millionth passenger to arrive at Hong Kong International Airport (HKIA) this year. The passenger who helped mark this milestone is Ms Lin Yi Ju from Taipei who flew on Cathay Pacific flight CX616 from Bangkok, which arrived at around 10am , after enjoying a leisurely getaway with her mother over the Christmas holiday period. Ms Lin said she plans to spend a full day shopping and dining in Hong Kong before flying on to Taipei.
She was greeted at the arrival gate by Chairman of Airport Authority Hong Kong Jack So Chak-kwong and Cathay Pacific Director Corporate Affairs Arnold Cheng.
To celebrate the landmark occasion, the passenger was presented with two Cathay Pacific round-trip Business Class tickets to an Asian destination of her choice on the airline's ever-growing network and a HK$30,000 cash coupon from Airport Authority Hong Kong.
Mr Cheng said: "We are very pleased that the 70 millionth passenger to Hong Kong in 2016 was on a Cathay Pacific flight. As Hong Kong's home airline for more than seven decades, we are proud of the role we have played in developing the city into one of the world's most important aviation hubs. Our dedication to its future growth is unwavering."
Mr So also remarked on the rise in passenger numbers at HKIA, which has increased by 10 million in just two years. He said: "Airport Authority is delighted to witness this strong growth and momentum. We expect that all three traffic categories – passengers, cargo and flight movements – will set new annual records in 2016."
Ms Lin said: "I am very thrilled to be the 70 millionth passenger arriving at Hong Kong International Airport. Thank you very much to both Cathay Pacific and Airport Authority Hong Kong for this heart-warming experience. I travel regularly but this is certainly the most memorable travel experience I've ever had."
Cathay Pacific group provides scheduled passenger and cargo services from Hong Kong to some 200 destinations worldwide – and global connectivity remains a key focus for the airline. Two new destinations – Madrid and Gatwick – were added to its passenger network in 2016, while a new flight to Tel Aviv will commence in March 2017. During the first 11 months of 2016, Cathay Pacific and Cathay Dragon carried 31.4 million passengers.