Cathay Pacific and Dragonair celebrate Senior Citizens' Day with special Fares Announcement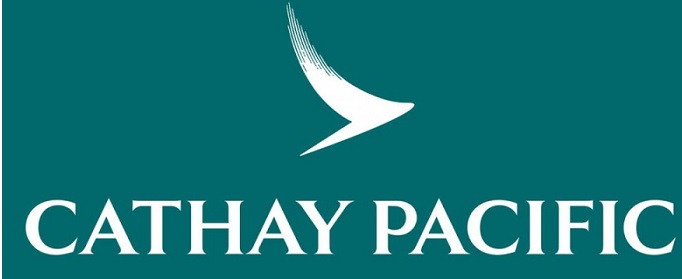 Cathay Pacific and Dragonair have announced their latest exclusive deals for Hong Kong and Macau residents, with senior citizens and their companions set to benefit from significant fare deductions on flight bookings to the overwhelming majority of destinations across the airlines' networks.
As a show of respect and appreciation to the cities' elder residents, Cathay Pacific has offered senior citizens special fares for 17 consecutive years. In this latest promotion, the airlines are offering those aged 65 and above a 30% discount on Business Class and Premium Economy Class fares and a 25% reduction on Economy Class bookings for travel between 8 November and 31 March 2017.
But that's not all! To encourage family members to travel together, companion fares, featuring a 10% discount across all Business, Premium Economy and Economy classes, will be available for up to two accompanying adult travellers per senior booking.
Cathay Pacific General Manager Sales, Pearl River Delta & Hong Kong Liza Ng said: "To celebrate Senior Citizens' Day on 20 November and to express our appreciation for their contribution to our community, we are delighted to provide this special offer to the senior citizens of Hong Kong and Macau. And this year, the offer is extended to two additional travel companions.  We hope that this will allow our seniors to spend some quality time with their loved ones.
"So wait no more, treat your parents, grandparents or retired friends with an overseas holiday surprise and enjoy a new travel experience together in one of the many destinations around the world that Cathay Pacific and Dragonair serve. This is the best way to celebrate this special occasion with them and show them how much they mean to you."
Cathay Pacific and Dragonair care about their passengers' experience at every stage of the journey and believe that travelling well is an important part of living well. The airlines listen and react to their passengers' needs and requirements by investing heavily in improving their products and services, both on the ground and in the air, in addition to providing regular fare promotions to its customers. In recent years, Cathay Pacific and Dragonair have significantly upgraded their customer offerings, enhancing their airport lounges and aircraft cabins across their ultra-modern fleets as well as expanding their global reach.
New destinations that senior citizens and their companions may choose to travel to as part of this special offer include Madrid, Gatwick, Düsseldorf and Tel Aviv (to be launched in March 2017), the latter three of which are served by Cathay Pacific's state-of-the-art Airbus A350 aircraft. The aircraft is equipped with the airline's latest cabin products, an advanced inflight entertainment system and Wi-Fi connectivity in all travel classes.
To enjoy this special offer, travellers must make their bookings before the sales period ends on 21 November. Blackout periods apply over the Christmas and Chinese New Year holiday season.
Terms and conditions apply for the special offers. For more details, visit the airlines' websites at www.cathaypacific.com.hk or www.dragonair.com.hk,  visit our Ticketing Office or contact an appointed local travel agent.