Cargobot Just Introduced the Next Standard of Moving PTL Transport Freight More Efficiently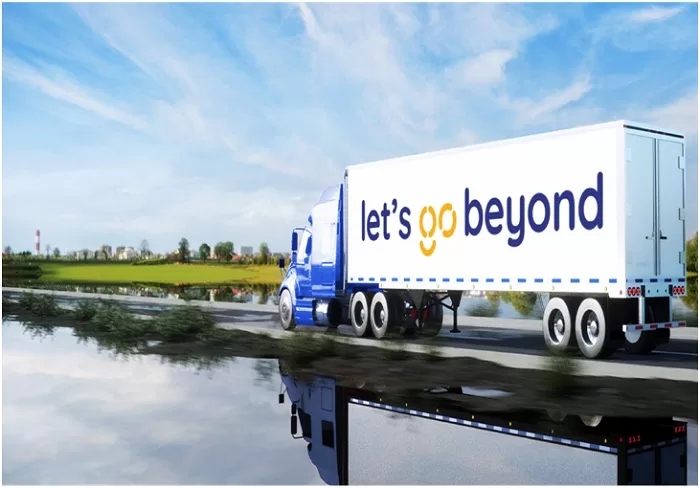 In today's fast-paced business environment, every company seeks ways to optimize its operations, reduce costs, and improve efficiency. For shippers and carriers, this often means finding new and innovative ways to move freight more efficiently, particularly for partial truckload (PTL) shipments.
Cargobot, a leading digital freight platform, has recently introduced a new standard for PTL transport software that promises to deliver significant benefits to shippers and carriers alike.
In this article, we will explore the new standard introduced by Cargobot and how it is transforming the way PTL freight is moved, making it more efficient, cost-effective, and sustainable.
An Introduction to Cargobot
Cargobot is an international digital freight company that connects carriers and shippers via its robust, data-driven platform. The company's technology is elevating the next standard of solutions for the global inland freight industry.Their platform provides a streamlined process for managing less-than-truckload (LTL) and partial truckload (PTL) freight, enabling shippers to find available carriers quickly and easily. By leveraging cutting-edge technology, Cargobot aims to revolutionize PTL transport by providing a more efficient and cost-effective solution to shippers and carriers. The company also offers next-standard solutions for moving full truckload, drayage, and full container load (FCL) cargo.
The Cargobot platform user base has over 30,000 drivers and 500 shippers. It is always a top priority to make it easy to connect for transporting various dry goods, refrigerated, and frozen freight. Cargobot is also continually reinvesting in its platform to make improvements. The role of technology will only continue to expand further in the transportation industry, as Cargobot is one of the leading companies specializing in partial truckload freight for a wide range of shippers and carriers across the country.
The Challenge of PTL Transport
The transportation of PTL freight has always been challenging for shippers and carriers. PTL shipments fall between LTL and Full Truckload (FTL), meaning they are too large for LTL carriers but not large enough to fill an entire truck. This often results in inefficient routing, low capacity utilization, and much higher costs, which makes partial truckload freight transport challenging.
Finding a way to overcome these issues is especially important for anyone working in the partial truckload freight industry. The need for an efficient and cost-effective solution to move PTL freight is crucial to ensure the sustainability of the transportation industry. Fortunately, Cargobot is one of the leaders in focusing on ways to improve routing and make the transportation industry much more efficient. Cargobot Pool is designed to overcome these challenges by streamlining this entire process to help keep costs to a minimum while making everyone's job much easier.
The New Standard for PTL Transport
Cargobot Pool is the new standard for PTL transport, and it's a game-changer in the industry. The platform's optimized routing algorithms match available carriers with shipments, reducing the number of empty miles and maximizing capacity utilization. Additionally, Cargobot's real-time capacity matching ensures that shippers can find available carriers quickly and easily, while dynamic pricing provides transparency and fairness for all parties involved.
All of these features make it possible to deliver items quickly, which is especially important for refrigerated shipping. Dry goods are also not as prone to suffering any damages due to less loading between trucks. Using Cargobot Pool helps to create a much more efficient system for delivering partial truckload freight. Ultimately, all of the platform's cutting-edge technology and features make it the go-to solution for PTL transport.
Benefits of the New Standard
The new standard offered by Cargobot provides numerous benefits for both shippers and carriers. Shippers benefit from lower transportation costs and faster transit times. There is also an improvement in sustainability due to fewer empty miles. Meanwhile, carriers benefit from increased revenue opportunities and better efficiency through optimized routing and capacity utilization. All of these different benefits make Cargobot Pool the perfect choice for shippers and carriers.
Using this technology is also a great way to keep transportation costs down, and it's much less stressful than trying to do everything on your own. Cargobot's matching software makes it much easier to find the best carrier to meet your needs, whether it's refrigerated shipping or sending out dry goods. Using the platform's advanced technology ensures that shippers and carriers can streamline this process by moving PTL freight easily and efficiently.
User Experience and Feedback
Feedback from shippers and carriers moving first loads with Cargobot's platform has been overwhelmingly positive. Users report faster and more efficient transportation, reduced costs, and improved capacity utilization. All of these benefits make the process of PTL transport much smoother and more reliable for everyone. The platform's user-friendly interface further enhances the user experience, making it a top choice for shippers and carriers alike.
Cargobot Pool is the leading platform providing real-time digital consolidation for partial truckload freight. In other words, using this technology provides shippers and carriers with a unique experience that isn't available anywhere else. Partial truckload freight can quickly reach its destination, and there is less of a chance for cross-docking by using this platform. Cargobot is also constantly monitoring user feedback to look at ways to make changes in the future to create the best experience for shippers and carriers.
The Future of PTL Transport
The transportation industry continuously evolves, and new trends and developments will likely emerge. For example, automation will continue to become more widespread as more companies rely on AI technology to make it easier and safer for truckers to drive vehicles. The rapid popularity of e-commerce will also continue to impact shipping patterns significantly.
Looking at ways to improve sustainability is another major topic of concern for the transportation industry. However, with Cargobot's innovative platform leading the way, the industry is well-equipped to adapt to these changes and continue to provide efficient and cost-effective transport solutions. All of the platform's advanced technology and features ensure that it will remain at the forefront of these changes, driving innovation and progress in the PTL transport sector.
Start Using the Next Standard in Digital Freight Today
Cargobot's advancement of PTL transport represents a significant step forward for the inland freight industry. Leveraging cutting-edge technology and innovative features has transformed how PTL freight is managed. Cargobot Pool also provides numerous benefits for shippers and carriers, such as improving efficiency, reducing costs, and making a much more positive impact on the environment.
The platform's optimized routing algorithms, real-time capacity matching, and dynamic pricing make it the go-to solution for PTL transport. Shippers and carriers looking to optimize their shipping strategies should consider taking advantage of this new standard to reap its many benefits. Now is a great time to learn how using Cargobot Pool can greatly impact optimizing your shipping strategies!