Can Renovation Increase the Value of Your Property and by How Much?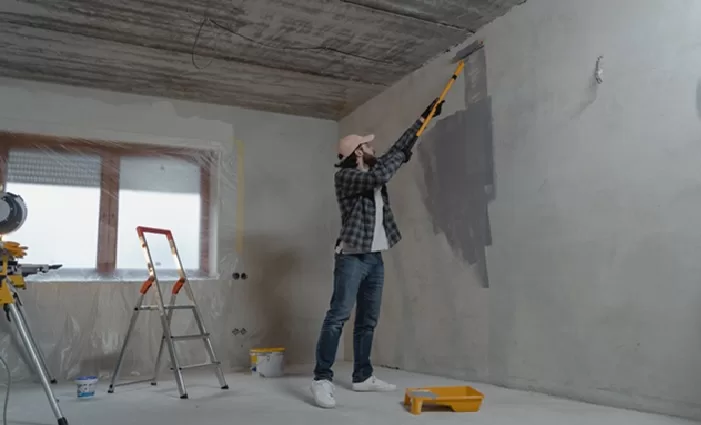 Many UK homeowners are spending their money and time on home renovations, but does it actually add value to their property and if so, how much?
There is more and more data available on how renovations can actually increase the value of your home and which type of renovation will give you the biggest result when it comes to cost versus benefit.
When it comes to financing, you can choose to either self-fund or use a financial product such as a bridging loan.
Redecorate
In terms of figures, a general full re-decoration (painting, wallpapering etc) will increase the value of your home by 3.1%. For example, the average price of a home in the UK is around £256,000, so a redecoration (on the average property) would increase the value by £7,936 to £263,936. It is a simple and effective method to quickly add value to your property, however you will need to take care that you do not spend more on the revamp than the estimated value increase. Another benefit of giving you home a facelift is that it will make it easier to sell if you are planning to put you house on the market.
New Roof
Probably one of the most important parts of your property, in terms of keeping your home waterproof and well insulated. While it can be very expensive to replace, the roof will be an important aspect that potential buyers will look at, if you were to consider selling up. A roof with a problem can be a massive red flag and may result in a sale falling through. By replacing your roof, you can add 3.1% to the value of your property.
Solar Panels
As well as contributing to an eco-friendlier environment, solar panels can add value to your home. They also will decrease your monthly electricity costs as you will be generating some of your own power. Solar panels will increase the value of your home by 0.5%.
Loft Conversions
A loft conversion will add approximately 10% to the total value of your home. Providing significant additional space to your home, a loft conversion is one of the changes that will not only mean you can place your property on the market for a higher price but will also be able to enjoy the extra space in the meantime. It is worth noting that relevant planning permission may be needed when considering a loft conversion.
Additional Bedroom
Extra bedrooms always add significant value to a home as it becomes more appealing to a wider demographic of buyers looking for larger properties. An additional bedroom will add 11.2% to your property value, again remembering to check the costs of the revamp against the potential profits.
Bathroom Refit
Bathrooms and kitchens are said to either make or break a sale, so putting in a new bathroom will not only add 2.6% but may go a long way in helping you to sell your property in a timelier fashion. It is, however, worth pointing out that everyone has different taste, so it is probably better to keep it simple and not go for too quirky a design.
Kitchen Upgrade
Like with bathrooms, kitchens can either seal a deal or put potential buyers off your property, therefore, it is wise to keep this type of renovation, in respect of design, simple. A new kitchen will increase your home's value by 5.5%. If you further want to increase the size and profit of a new kitchen, it may be worth considering a kitchen extension which on average will up the value of your property by 10.8%.
Other Upgrades
There are other changes you can make to your property that will help you get the best value for your property:
New double glazing – 3% increase
Central Heating – 1.9% increase
Garden upgrade – 3.1% increase
Basement conversion – 6.7%