Calling all Bostonians: Nissan's "No Charge to Charge" program arrives in Bean Town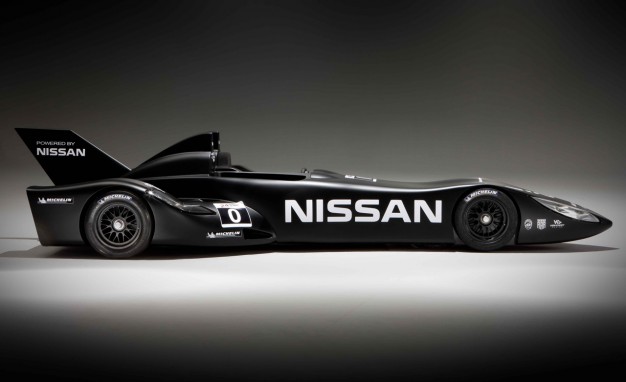 BOSTON – Nissan is launching its "No Charge to Charge" promotion for Boston-area Nissan LEAF buyers, providing two years complimentary public charging with the purchase of the all-electric car from LEAF-certified dealers in the Boston market.
"Nissan LEAF is an attractive option for Boston car buyers because it is fun to drive and offers significantly lower operating costs when compared to a gas-powered car," said Andrew Speaker, director, Electric Vehicle (EV) Sales & Marketing, Nissan. "EV charging infrastructure continues to grow in Boston, and access to free public charging for new LEAF buyers helps make owning an all-electric vehicle even more cost-effective and convenient."
"No Charge to Charge" launched at Nissan LEAF dealers in the Boston market on July 1. The promotion includes access to fast chargers that can charge a LEAF battery pack from empty to 80 percent in about 30 minutes, as well as level 2 (240V) chargers spread throughout the Boston area.
Nissan now offers "No Charge to Charge" in 17 U.S. markets, including San Francisco, Los Angeles, Sacramento, San Diego, Fresno, Seattle, Portland (Oregon), Chicago, Atlanta, Indianapolis, Nashville, Phoenix, Dallas-Ft. Worth, Houston, Denver and Washington, D.C. Nissan plans to offer the "No Charge to Charge" program at LEAF dealers in a total of at least 25 U.S. markets later this year.
With more than 180,000 global sales and more than 80,000 in the U.S., Nissan LEAF is the world's best-selling electric car. LEAF features seating for up to five passengers and boasts an EPA-estimated* driving range of 84 miles on a fully-charged battery and MPGe ratings of 126 city, 101 highway and 114 combined.
The starting price of a Nissan LEAF is about $22,000** after maximum available federal tax credits, and LEAF offers the benefits of lower running costs and less scheduled maintenance. Nissan manufactures LEAF and its battery pack at its plant in Smyrna, Tennessee.
About Nissan North America 
In North America, Nissan's operations include automotive styling, engineering, consumer and corporate financing, sales and marketing, distribution and manufacturing. Nissan is dedicated to improving the environment under the Nissan Green Program and has been recognized annually by the U.S Environmental Protection Agency as an ENERGY STAR® Partner of the Year since 2010. More information on Nissan in North America and the complete line of Nissan and Infiniti vehicles can be found online atwww.NissanUSA.com and www.InfinitiUSA.com, or visit the U.S. media sites NissanNews.com andInfinitiNews.com.
About Nissan Motor Co. 
Nissan Motor Co., Ltd., Japan's second-largest automotive company, is headquartered in Yokohama, Japan, and is part of the Renault-Nissan Alliance. Operating with more than 247,500 employees globally, Nissan sold 5.32 million vehicles and generated revenue of 11.38 trillion yen (USD 103.6 billion) in fiscal year 2014. Nissan delivers a comprehensive range of more than 60 models under the Nissan, Infiniti and Datsun brands. Nissan leads the world in zero-emission mobility, dominated by sales of the LEAF, the first mass-market, pure-electric vehicle. It is the best-selling EV in history with almost 50% share of the zero-emission vehicle segment.