Buyers and Sellers Benefit From Bank of America's New Real Estate Center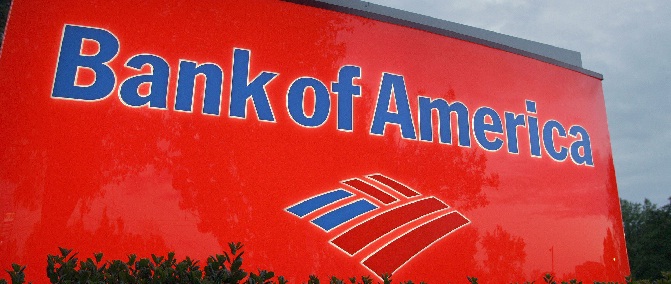 Added Features and a Mobile-Optimized User Experience Offer Expert Homebuying Tools and Resources Anytime, Anywhere
"The Bank of America Real Estate Center is built to be intuitive, putting critical information at both prospective buyers' and existing homeowners' fingertips and helping them stay connected with experts every step of the way"
Bank of America has announced the launch of its new Real Estate Center, a comprehensive online education center for homebuyers and sellers that provides simple ways to transition from homebuying preparation to home shopping and purchasing.
"The Bank of America Real Estate Center is built to be intuitive, putting critical information at both prospective buyers' and existing homeowners' fingertips and helping them stay connected with experts every step of the way," said D. Steve Boland, Bank of America Consumer Lending executive.
The Real Estate Center is a comprehensive homebuying and selling education center that includes extensive property search functions and home valuation information for buyers and sellers, as well as tools and information to prepare buyers.
Prospective homebuyers can easily search new, existing and bank-owned homes for sale, as well as look up home values, previous purchase prices and recent home sales based on the latest data coming from approximately 95 percent of the available residential MLS®listings across the country.
Neighborhood data, like walkability scores and school information, can aid buyers in their decision process by providing information on how specific neighborhoods fit their personal needs.
The mobile-friendly design of the updated Real Estate Center will allow consumers to search properties and research home values anytime and anywhere from a mobile device. The new experience will be seamless for mobile users, ensuring that the Real Estate Center remains a valuable resource ‒ even when used on the go.
Calculators and tools help would-be buyers experiment with potential monthly payment scenarios, predict closing costs, and complete an affordability snapshot.
Homebuyers also have access to financial education tools provided by Better Money Habits, a financial education partnership between Bank of America and the Khan Academy, and can search for down payment assistance programs in their area through our Down Payment Resource Center.
Homebuyers can be alerted via e-mail when a new home comes on the market in their area or price range or when a house sells or changes to pending offer or sold status in the MLS®.
Bank of America
Bank of America is one of the world's leading financial institutions, serving individual consumers, small and middle-market businesses and large corporations with a full range of banking, investing, asset management and other financial and risk management products and services. The company provides unmatched convenience in the United States, serving approximately 47 million consumer and small business relationships with approximately 4,700 retail financial centers, approximately 16,000 ATMs, and award-winning online banking with approximately 33 million active accounts and more than 20 million mobile active users.