British Airways Operates Over 100 Worldwide Repatriation Flights to Bring Home UK Citizens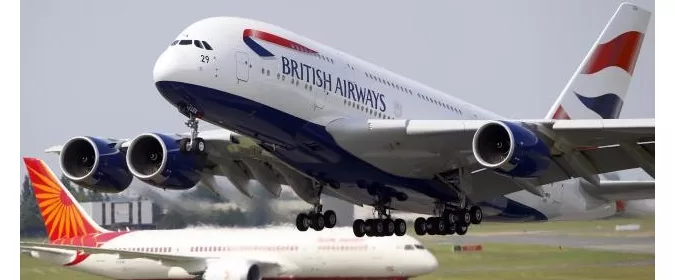 In the last three months, British Airways has operated 134 worldwide repatriation flights, from 33 cities across 21 countries
The airline, with IAG Cargo, continues to fly tonnes of PPE, medicine and vital food supplies into the UK each week
Over the last three months, while the majority of British Airways' fleet has been grounded due to the Covid-19 pandemic, the airline has been keeping vital air links open to repatriate UK residents and fly much needed PPE equipment to the UK for the NHS.
Since March 29, the airline has operated 134 worldwide repatriation flights carrying nearly 40,000 passengers.
The airline's rescue efforts have seen it fly from more than 33 cities in 21 countries. It has meant the carrier flying from Guyana, Cuba, Tanzania and Bangladesh, destinations not normally part of British Airways' route network.
As well as playing its part in reuniting families and friends, British Airways and IAG Cargo continues to fly vital PPE, medical supplies and food on 21 charter flights a week from China to the UK. To enable the airline to carry as many supplies as possible, it has temporarily converted two of its Boeing 777 passenger jets into dedicated cargo aircraft, removing seats to create an extra 100m³ of space on each flight.
Alex Cruz, British Airways' Chairman and CEO, said "Since our first repatriation flight from Peru with nearly three hundred customers at the beginning of this global pandemic, we have flown to countries that we have never operated to before, bringing tens of thousands of citizens home to their loved ones.
I would like to extend my personal thanks to our pilots, crew and engineers at British Airways who have helped make these flights possible and ensure our frontline workers have the supplies they need."
British Airways has also donated more than 200,000 items including washbags, socks, snacks and blankets to more than 90 community projects, NHS hospitals, care homes and food banks across the UK to support the Covid-19 response and many of the airline's workers have volunteered to support the NHS and other organisations during this period.
The airline also supported the Avios Thank You appeal, which will see 305 million Avios rewarded to at least 5083 NHS workers. Avios Group Ltd kick started the appeal by donating 210 million Avios points, with members of the British Airways Executive Club donating an additional 95 million.
Source: British Airways