British Airways Offers Return Flights For Just £35 And 9,000 Avios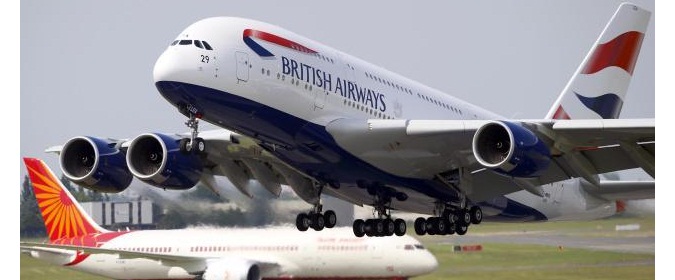 British Airways is offering thousands of customers the chance to fly to Europe and back for a grand total of just £35, plus 9,000 Avios as part of its Reward Flight Saver scheme.
Customers can book now, enabling them to plan a last minute post-summer getaway or a Christmas market break.
Return prices and destinations include:
Nice – £35 plus 9,000 Avios
Amsterdam – £35 plus 9,000 Avios
Zurich – £35 plus 9,000 Avios
Paris – £35 plus 9,000 Avios
Dublin – £35 plus 9,000 Avios
Brussels – £35 plus 9,000 Avios
Munich – £35 plus 9,000 Avios
Geneva – £35 plus 9,000 Avios
Oslo – £35 plus 15,000 Avios
Rome – £35 plus 15,000 Avios
Berlin – £35 plus 15,000 Avios
Stockholm – £35 plus 15,000 Avios
James Hillier, The Executive Club manager, said: "We know our Executive Club members love to have a range of ways to collect and spend Avios so we are delighted to be able to offer return flights from just £35 plus 9,000 Avios, including all taxes, fees and charges, to a host of popular European destinations like Paris, Nice and Amsterdam to name a few, so there is plenty of choice for everyone."
Lisa Harris, Customer Director at Avios, added: "It's easy to collect Avios, not only through British Airways flights, hotel bookings and car hire, but also on day-to-day shopping via the British Airways Avios eStore where you will discover over 800 plus retail partners including some or your high street favourites. With so many easy ways to collect, that next travel adventure really is within touching distance.
Flyers can book through British Airways' app or website via the Reward Flight Saverpage.
Travellers simply need to be a member of the Executive Club, which they can sign up for without even taking a flight: ba.com/executiveclub.
Executive Club members can easily check where redemption seats are available across British Airways' network via the airline's app and website. On every short-haul flight there are a minimum of six redemption seats available, including two in Club Europe.
To book using Reward Flight Saver, Executive Club members must have collected at least one Avios in the past 12 months
Reward Flight Saver bookings are only currently available on short haul flights
All flights listed above depart from a London airport
Reward Flight Saver is available year round