Borrow A Boat Is On A Mission To Improve How We Charter Yachts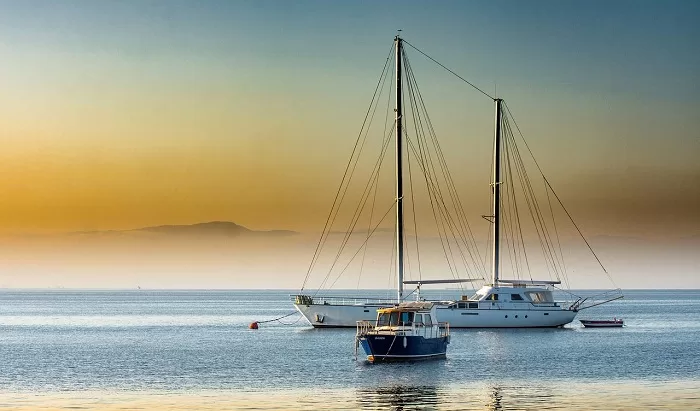 With tourism on the rise and many people venturing to foreign territories for a holiday, it is no surprise that there has also been a spike in the number of people chartering boats and yachts.  In fact, the yacht charter market was valued over 16billion USD in 2021, and it is projected to hit over 25 billion USD by 2027.
The flourishing and expansion of the yacht chartering industry has been facilitated by technological innovations which has not only helped get more attention to this new craze but has also made the process of chartering a yacht simpler than ever. This is thanks to digital booking platforms which has helped it grow. Platforms and websites like Borrow a boat are now made incredibly accessible and has now become the favoured method of booking a holiday as opposed to travel agencies which are now on the decline. In this sense, these types of platforms have managed to adapt to the digital demands and trends by providing an efficient yacht chartering service online.
In fact, this has resulted in more people becoming curious and wanting to charter a yacht on holiday more often than previously. The holiday season in particular is a crucial time when businesses like Borrow A Boat in terms of both B2C and B2B sales. This is because it allows them to give the customer a good experience and make sure that they leave a lasting impression with them. This in turn should result in the company receiving better reviews and generating more profit in the coming year.
In this sense, the fact that sites like Borrow A Boat offer online methods of comparing and booking have helped them to use improving customer experience as a means of generating sales. The B2C sales have largely improved for sites like these as they have solid means of contact put in place on their website. This means that any customer who is struggling with booking and renting a boat/yacht can ask someone. This is turn makes their experience both seamless and hassle free. Again, this is also made even more simple as everything has moved to a virtual platform.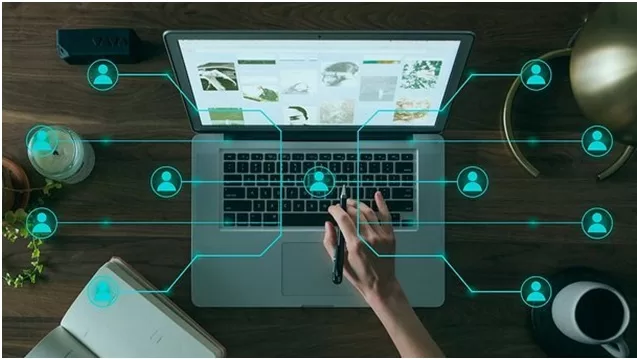 Furthermore, B2B sales entails developing strategy and planning ways to reel customers in the coming years. Both the B2C and B2B sales are crucial to the success of companies like Borrow A Boat as they need to have customers who are both loyal and satisfied with the service that they are receiving. We cannot underestimate the influence of digital services in helping ensure this.
Indeed, there are several benefits to chartering a yacht or a boat which sites like Borrow A Boat lets their customers do. It is an excellent way to go on holiday to a different country and explore the culture. for example, the Croatian Islands have grown in popularity recently with many choosing to visit them in a private yacht or sailboat. Visiting the Croatian Islands is a perfect way to relax away from the hustle and bustle of cities like Dubrovnik and Split. Hvar and Korcula are extremely popular places to visit especially for history fanatics as it is packed with medieval architecture and historical cathedrals.
Another popular location for tourists to travel to is the Greek islands and coastline. This destination is perfect for a private cruise and attracts many tourists by offering them the chance to explore beautiful beaches,Greek taverns and stunning architecture. Tourists can also visit Paros which is an idyllic island which is well renowned for its marble and its plethora of interesting events which allures many from all around the world. The Greek Islands is also home to many wonderful and luxurious beaches as well as delicious cuisine for you to try.
The best way to visit these locations is by chartering a yacht or a boat. Not only does this method of holidaying not restrict or limit you, but it also gives tourists the luxury of privacy. Chartering a yacht is ideal also for a family vacation with plenty to do and see. Many luxurious yachts also come with a crew if you want one. A crew usually keeps the people onboard safe from typical and normal crimes like petty theft. On many boats, there is also the option to hire a captain who will direct you to the best locations to visit and can even act as your own personal tour guide.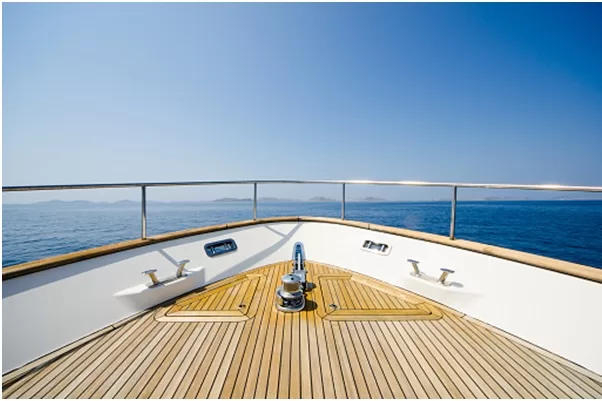 In summary, when you charter a yacht you are given the freedom, luxury and privacy that you may not get with other types of vacations. The evolution of technology has made the process of booking a yacht even more simple and accessible as digital services has made booking online a possibility. This has both boosted the number of people choosing to charter a yacht and spiked customer satisfaction. No longer do tourists have to go to their local travel agency as they can now do it from home. Remember that if you are chartering a yacht and wanting to book a yacht trip today, it is best that you ensure you are doing a bit of research on what the best yacht charter company is to fit your vacation needs. Companies like Borrow A Boat prioritise their customers and allow them to choose between a wide array of different boats to suit your individual preferences.