Boosting Financial Flexibility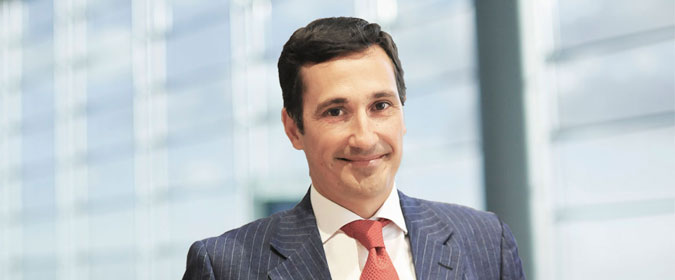 Euler Hermes GCC CEO says SMEs must learn to trade on credit
Dubai, UAE, April 16, 2014: Majority of small and medium enterprises in the Middle East and North Africa are facing mounting challenges in securing additional capital which often lead to business failure.
The Citi Foundation and Shell Foundation's jointly commissioned white paper on the SME sector in the MENA region said lending to SMEs averages about two per cent in the GCC countries and 13 per cent in non-GCC countries, and that only 20 per cent of SMEs have a loan or line of credit.
The Mohammed Bin Rashid Establishment for SME Development (MBRE), which accounts for more than 90 per cent of UAE businesses, separately reported that SMEs are expected to feel more pressure in accessing finance due to intensified competition.
 Massimo Falcioni, CEO of Euler Hermes GCC, said in an interview that it is important for SMEs to trade on credit to give them the financial flexibility to survive during difficult times.
 "To compete in the local, regional and global market, a company has to trade on credit. Over 60 per cent of company assets can be reflected in its receivables. And Trade Credit Insurance (TCI) is one of the most effective services offered to SMEs that want to trade and export. TCI increases rating of a company and also guarantees to protect business against payment defaults," the business executive said.
TCI, which Euler Hermes offers, protects businesses against payment defaults and in case of unexpected customer insolvency by allocating each customer a 'grade' that reflects the health of their activity and the way they conduct business.
Based on the risk assessment, each buyer or customer is then granted a specific credit limit that the insured company can trade and claim should something go wrong. TCI is intended for short-term account receivables or those due within 12 months.
GCC is underpenetrated in terms of insurance and even more so for TCI, various studies pointed out.
GCC has an enormous GDP of Dh9.6 trillion but the total TCI premium in the region is only around Dh218 million— a penetration of just 0.004%, four times lower than the US and six times lower than Europe.
"The reasons for this are culturally related because as of today, there is still not much awareness on TCI and the most common tool used is Letter of Credit, which will not be sustainable in the long run due to its high cost and time consuming procedure," Falcioni explained.
Business analysts cautioned the UAE insolvency index is expected to rise as re-exports from the country also post an upward trend.
According to Dubai Customs statistics, exports and re-exports in Dubai grew by 4 percent to Dh518 bn in 2013 from Dh498bn over a year ago.
With risks getting higher, SMEs must protect themselves against financial setbacks.
"These increased levels of risks are boosting demand for trade credit insurance solutions which is what Euler Hermes is able to provide from its offices in Dubai, DIFC, Riyadh and Jeddah," said Falcioni.
During a speech at the recently held Annual Investment Meeting 2014, Falcioni said economic risks should be managed intelligently and strategically for companies to sustain financial health.
He thanked the wise leadership of HH Sheikh Mohammed bin Rashid Al Maktoum, Vice President and Prime Minister of the UAE, Ruler of Dubai under whose patronage the UAE economy flourished.
The UAE government enacted a law on April 14 recognizing the important role of SMEs in pushing further the UAE economy to grow.
The new law, which mainly classifies SMEs based on their employment size and capital investment, mandates the Ministry of Economy to issue a decree to establish a body that will govern the interest of small and medium enterprises in the UAE.
Financial experts see the GCC economy, the UAE in particular, to sustain growth year-on-year.
But they cautioned companies to take a hard look at their business by revising their strategies, budget forecasts, liquidity and solvency management systems to prepare for any eventualities amid the volatile global situation.
Falcioni assured Euler Hermes stands ready to forge partnerships with clients, whether they represent a trade association, buying co-op, accounting firm or any other organization with members or clients in the B2B marketplace.
The firm's wide range credit management services designed to help support clients' day to day credit control is offered in strategically placed Euler Hermes offices all over the GCC region. At the forefront is its UAE office located at 501 Al Warba Center which is just a phone call away: +971-4-211-6000.
About Euler Hermes
Euler Hermes is the global leader in trade credit insurance and a recognized specialist in the areas of bonding, guarantees and collections. With more than 100 years of experience, the company offers business-to-business (B2B) clients financial services to support cash and trade receivables management. Its proprietary intelligence network tracks and analyzes daily changes in corporate solvency among small, medium and multinational companies active in markets representing 92% of global GDP. Headquartered in Paris, the company is present in over 50 countries with 6,000+ employees. Euler Hermes is a subsidiary of Allianz, listed on Euronext Paris (ELE.PA) and rated AA- by Standard & Poor's and Dagong. The company posted a consolidated turnover of €2.5 billion in 2013 and insured global business transactions for €789 billion in exposure at the end of 2013. Further information: www.eulerhermes.ae, LinkedIn or Twitter @eulerhermes.
Euler Hermes established operations in Dubai (U.A.E.) sponsored by Alliance Insurance PSC since 2006 and in Saudi Arabia in cooperation with Allianz Saudi Fransi Cooperation Insurance, a joint venture between Allianz Group and Saudi Fransi Bank, since 2008. Euler Hermes is also present in Bahrain, Kuwait, Oman and Qatar.
Euler Hermes GCC is part of the Euler Hermes Mediterranean Countries, Middle East and Africa (MMEA) region, currently employing 600 people and covering 12 countries.
Cautionary note regarding forward-looking statements: The statements contained herein may include statements of future expectations and other forward-looking statements that are based on management's current views and assumptions and involve known and unknown risks and uncertainties that could cause actual results, performance or events to differ materially from those expressed or implied in such statements. In addition to statements which are forward-looking by reason of context, the words "may", "will", "should", "expects", "plans", "intends", "anticipates", "believes", "estimates", "predicts", "potential", or "continue" and similar expressions identify forward-looking statements. Actual results, performance or events may differ materially from those in such statements due to, without limitation, (i) general economic conditions, including in particular economic conditions in the Euler Hermes Group's core business and core markets, (ii) performance of financial markets, including emerging markets, and including market volatility, liquidity and credit events (iii) the frequency and severity of insured loss events, including from natural catastrophes and including the development of loss expenses, (iv) persistency levels, (v) the extent of credit defaults, (vi) interest rate levels, (vii) currency exchange rates including the Euro/U.S. Dollar exchange rate, (viii) changing levels of competition, (ix) changes in laws and regulations, including monetary convergence and the European Monetary Union, (x) changes in the policies of central banks and/or foreign governments, (xi) the impact of acquisitions, including related integration issues, (xii) reorganization measures, and (xiii) general competitive factors, in each case on a local, regional, national and/or global basis. Many of these factors may be more likely to occur, or more pronounced, as a result of terrorist activities and their consequences. The company assumes no obligation to update any forward-looking statement.