Boeing Delivers First New-Build MH-47G Special Operations Chinook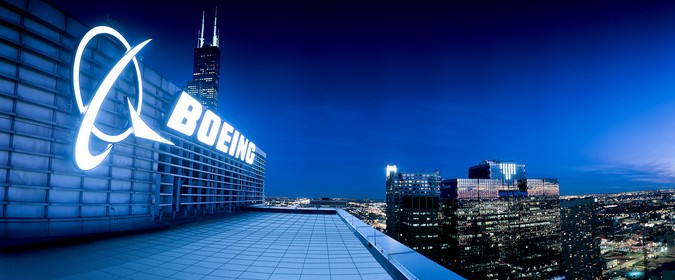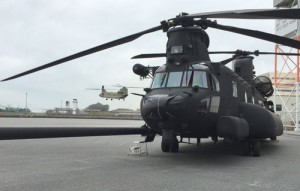 RIDLEY TOWNSHIP, Pa., Oct. 1, 2014 – Boeing completed initial flight and delivery of the first, new-build MH-47G configured Chinook helicopter to the U.S. Army Special Operations Aviation Command Sept. 29, 2014 – a full month ahead of schedule.
"It is an honor to be trusted to design, produce and deliver this advanced capability for the Army Special Operations customer," said Steve Parker, vice president, cargo helicopters & H-47 program manager. "The advanced technology inherent in the new-build MH-47G ensures that the users and operators will have the superior mission capability that they require. This delivery also begins a new chapter that will carry the Chinook forward for many more decades and is the latest demonstration of Boeing and the wider Team Chinook's commitment to delivering upon promises made."
The new build MH-47G configuration incorporates a number of production improvements to include the digital advanced flight control system, more robust, improved monolithic machined-frames, and improved air transportability. The entire program, valued at approximately $300 million, calls for eight aircraft deliveries through 2015.
A unit of The Boeing Company, Boeing Defense, Space & Security is one of the world's largest defense, space and security businesses specializing in innovative and capabilities-driven customer solutions, and the world's largest and most versatile manufacturer of military aircraft. Headquartered in St. Louis, Boeing Defense, Space & Security is a $33 billion business with 56,000 employees worldwide. Follow us on Twitter: @BoeingDefense.
About Boeing
Boeing is the world's largest aerospace company and the leading manufacturer of commercial jetliners and military aircraft combined. Additionally, Boeing designs and manufactures rotorcraft, electronic and defense systems, missiles, satellites, launch vehicles and advanced information and communication systems. As a major service provider to NASA, Boeing is the prime contractor for the International Space Station. The company also provides numerous military and commercial airline support services. Boeing provides products and support services to customers in 150 countries and is one of the largest U.S. exporters in terms of sales.
Boeing has a long tradition of aerospace leadership and innovation. We continue to expand our product line and services to meet emerging customer needs. Our broad range of capabilities includes creating new, more efficient members of our commercial airplane family; integrating military platforms, defense systems and the warfighter through network-centric operations; creating advanced technology solutions that reach across business units; e-enabling airplanes and providing connectivity on moving platforms; and arranging financing solutions for our customers.
Headquartered in Chicago, Boeing employs more than 169,000 people across the United States and in more than 65 countries. This represents one of the most diverse, talented and innovative workforces anywhere. Our enterprise also leverages the talents of hundreds of thousands more skilled people working for Boeing suppliers worldwide.