Better Homes and Gardens Real Estate Electrifies Its Competitive Strategy with the Zap Technology Platform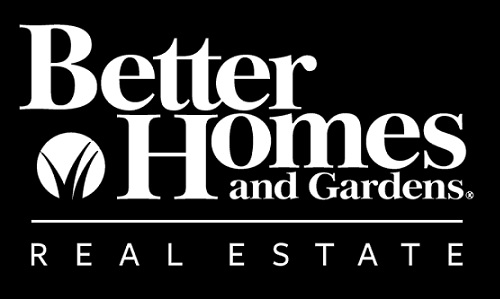 Web and CRM Solution Linking Brand, Broker and Affiliated Agent Websites Will Transform Service, Lead Generation and Mobile Strategies
Informed consumers have fundamentally transformed the real estate industry.  Access to data has armed real estate professionals with a way to stay ahead of new pressures– if they can effectively harness the benefits.  Better Homes and Gardens® Real Estate , a Realogy brand,  announced that its technology strategy is now powered by Realogy's proprietary Zap® platform,  a web, mobile and CRM solution for the brand, brokers and affiliated agents that is launching BHGRE into a new arena of technology competitiveness.  With this launch, the brand's website, bhgre.com, is interconnected with its affiliated brokers' and agents' sites on a single platform designed to provide an exceptional service experience to consumers and an insights-driven business approach to brokers and agents.
The evolution of real estate necessitates brokers and agents master technology and mobile tools to stay ahead. Consumers expect heightened, sophisticated service from agents to complement their own unprecedented access to information.  Agents and brokers are required to compete not only in sales, but in social media, technology and data-driven marketing.
"Real estate 1.0 was a broker-driven world, 2.0 was the age of the agent-driven real estate and 3.0 was the dawn of the informed consumer," said Sherry Chris, President and CEO of Better Homes and Gardens Real Estate LLC. "Today, we are in real estate 4.0, where consumer data informs everything we do.  Launching the Zap platform as the core of our technology strategy enables us to benefit from the innovation of the Realogy platform and build a unique and complementary offering around it.  As a lifestyle brand focused on the consumer, we look to the Zap platform as the future of informed, proactive service."
"Zap plays a critical role in the relationship between today's consumers and our affiliated agents," said Craig McClelland, Chief Operating Officer of BHGRE Metro Brokers, a leading brokerage firm in Atlanta, Georgia, with more than 2,100 agents and 26 offices.  "We were an early adopter of the Zap platform because it provides a measurable competitive edge to our affiliated agents by equipping action-specific intelligence. By integrating Zap into the DNA of our company, our affiliated agents are better equipped to elevate their conversations with clients and make timely, personalized service decisions.  Zapscontinued innovation is quickly evolving the Zap platform into a sophisticated lead delivery and incubation system, solving important real estate business challenges including mobile competitiveness and maximizing online leads."
Disrupting theDisruptors

The Zap platform empowers agents and brokers to transform the way they do business in the online and offline worlds, as well as the ability to use data-based intelligence to enhance service delivery to clients.  This is critical in an industry where informed consumers are expecting more personalized service and technology innovation is moving at exponential speed, forcing brokers and agents to keep pace to win.
The platform generates IDX-powered websites which feature modules that allow individual brokers and agents to tailor their personal sites to their unique business approaches and local markets.  These modules include social media integrations, ratings and reviews, profile information, media sharing, and featured listings. In addition, local insights allow an agent to share their knowledge about the market areas they serve, including points of interest, schools, entertainment, dining and other topics to market themselves with lifestyle expertise.  BHGRE-affiliated agents can also provide insights on any properties in their local market. This allows an agent to influence the dialog about a home beyond what is in the listing description.  Together, the insight features empower real estate professionals to market themselves with their lifestyle and real estate expertise. These modules and other relevant functionalities combine to create a dynamic, interactive user experience and increase the brokers' and agents' organic search presence.
Proactive, Personalized Service

The Zap platform connects clients and agents in a way other websites can't – through predictive consumer insights from the platform's proprietary ZapScoreSM feature. The ZapScore rating helps affiliated agents prioritize online leads through consumer behavior: search behavior, saved properties, showing requests, and follow-up campaign interaction impact their score, focusing agents on a service strategy tailored to a consumer's readiness and behavior.
Today, CRM is the center of the agent's world. Zap's CRM allows the agent to manage relationships with past, present and future clients as well as track and action against those profiles to cultivate opportunities.  The platform provides scripts for phone calls as well as online follow-up plans with accompanying email communications.  This allows agents to plant seeds of business development for the future as well as to nurture relationships today.
With the Zap platform, affiliated BHGRE agents can track online behavior to better anticipate consumers' needs.  This allows the agent to bridge the service gap between the online and offline world. It also provides personalized insights into their clients' needs which allows agents to be more proactive and sophisticated in their service.
Forget "Mobile vs. Desktop"
Today's consumers don't separate the world between mobile and desktop.
Consumers and agents are device agnostic – they expect their various apps, accounts, and correlating data to sync seamlessly between all technology experiences. The Zap platform is designed to reflect the evolving lifestyles and behaviors of both agents and consumers.
The BHGRE Consumer App offers consumers the full range of tools they have come to expect for real estate search, including geolocation-assisted search, interactive maps, and saved search functionalities – all synced to accounts between devices.
Likewise, the BHGRE Agent CRM App provides agents the ability to manage their business on the go – addressing new leads, responding to inquiries, observing consumer behavior, and identifying opportunities via the ZapScore.
The Zap platform mobile experience is made truly unique by agents' and consumers' ability to communicate with consistency and ease through its agent and consumer mobile applications. With mobile applications, affiliated agents and clients can provide each other with property search suggestions, schedule showings and appointments, push relevant notifications, and directly message – all on the go, any time.
With the introduction of the Zap platform and all its consumer and agent-driven desktop and mobile applications, the informed consumer and the informed agent are no longer separated by the barriers of technology, schedules, or distance.
About Better Homes and Gardens Real Estate LLC

Better Homes and Gardens Real Estate LLC is a dynamic real estate brand that offers a full range of services to brokers, sales associates and home buyers and sellers. Using innovative technology, sophisticated business systems and the broad appeal of a lifestyle brand, Better Homes and Gardens Real Estate LLC embodies the future of the real estate industry while remaining grounded in the tradition of home. Better Homes and Gardens Real Estate LLC is a subsidiary of Realogy Holdings Corp. , a global leader in real estate franchising and provider of real estate brokerage, relocation and settlement services.