Best Fashion Schools Around the World in 2022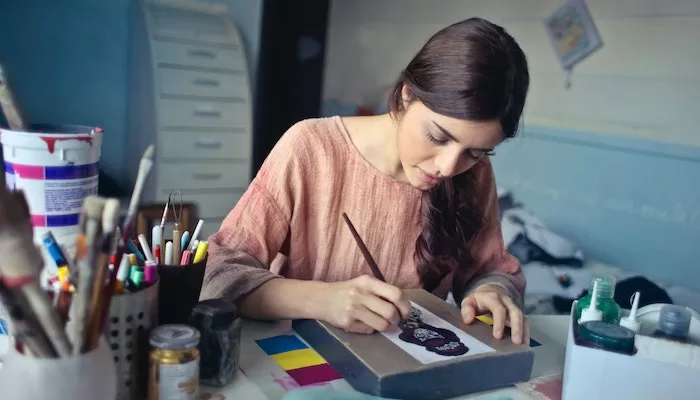 The fashion scene is highly competitive, and only the best talents make it. Passion, creativity, experience, courage and discipline are vital characteristics if you want to succeed. However, you also require solid design skills and knowledge to become an excellent fashion designer.
That's where top fashion schools come in. Attending an alma mater with a reputable background in the fashion industry allows you to hone your skills and learn from the leading professors and other experts who have been on the scene for many years.
Every young person wants to look attractive while at uni, and college students are known to have a great style of clothing. Some of the finest college fashion trends include knitted clothes, sleeveless outfits, oversized clothes, suits, etc. What a person wears on campus mostly depends on their personality and beliefs. Some might follow the current waves, while others don't care.
To help you make the perfect decision, we've ranked the leading fashion schools in the world 2022.
Fashion Institute of Technology, New York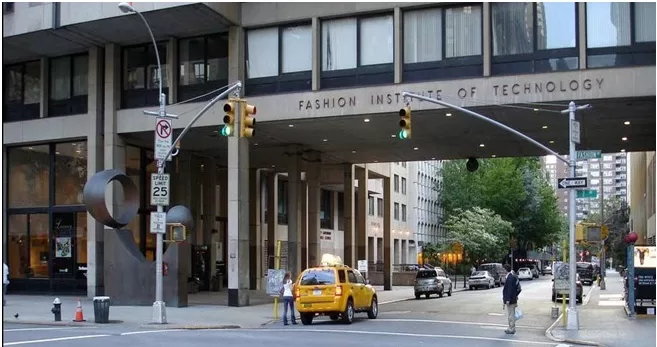 The Fashion Institute of Technology (FIT) is one of the best fashion colleges globally. You can also take courses such as marketing, tech and media arts & design at this institution.
It's an affiliate of the State University of New York (SUNY) and provides related degrees. The academy has incredible networking opportunities with venues and industries across the globe. Being located in New York (NY) is a massive advantage because the city is one of the fashion capitals.
Some of the world's greatest designers, such as Michael Kors and Calvin Klein, attended here. The establishment has three schools – Center for Continuing, Graduate and Professional studies which provide competitive courses personalized to your specific interests, like pure design.
For instance, one can pursue a degree in Trade and Marketing or Textile Studies for the business.
Tuition might range from $35,000-$45,000 annually, with full-time undergrad courses costing approximately $13,000 per semester. FIT has a 77% graduate and a 40.4% acceptance.
Central Saint Martins, University of the Arts London, London
CSM is a famous public tertiary art academy. It's based in the UK and provides various full time programs in several subjects, from undergraduate to postgraduate levels. You can study Drama, Higher Education, Architectural Spatial Practices and much more.
The institution has consistently appeared in the greatest 10 rankings of most academic league tables like QS Ranking and Times Higher Education regarding undergrad and postgrad courses.
The London college of fashion is a perfect option for persons searching for a postgrad program that's short. It offers a 1-year graduate diploma. CSM also provides online courses and short lessons, which are high in demand globally. These short courses are perfect for people who want to start their labels. Some of the most known alumni from CSM include Marc Jacobs and Stella McCartney.
Applications are sent via the official website. Approximately 25.9% of applicants get accepted.
Aalto University School of Arts, Design, and Architecture, Finland
Students who want to learn Scandinavian and Nordic trends and build a distinctive collection should attend this design school. Five departments provide the lessons. They're famous for their exceptional research activities, linkages and rigorous curricula.
Learners develop artistic skills, research abilities, and strategic thinking at this uni. Non-EEA and foreign citizens should anticipate an annual tuition fee of €12,000 for their bachelor's program. The cost for a master's course is €15,000.
Inhabitants of the European Union don't pay tuition fees. The uni might award scholarships to deserving persons. Before submitting your application, visit the official site and review the deadlines and standards.
The fashion school has an 8% admittance and an 85% graduation.
ESMOD International, Paris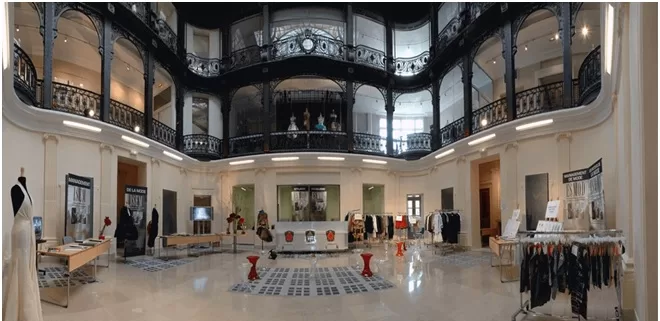 ESMOD has been around for almost two centuries and is regarded as one of France's best fashion colleges. It has five uni networks in the country and twenty schools in over 13 countries. ESMOD offers a massive selection of ISEM and ESMOD. You can take an undergrad and graduate course at this university.
A 3rd-year student can secure a career with global giants, Hermes or Chanel. The broad market and alumni network of ISEM and ESMOD offers learners massive career support. Check all the admission details before you send an application. Tuition fees for undergraduate programs are approximately €10,250, while for postgraduate courses is €12,900.
Polimoda, Florence, Italy
Polimoda provides a vast range of undergrad and graduate programs. You can attend the classes throughout the year, whether in Winter, Fall, Summer, or Spring. Some of the primary disciplines on offer include Design Management and Art direction.
Some of the options at the postgrad levels include Trend Forecasting, Bag and Knitwear Design, Merchandising and Buying, Creative Director, etc. You can also take seasonal courses such as Photography, Bespoke, Luxury-Design, Jewelry, etc. An undergrad program lasts three years. Seasonal classes last a month.
The uni is known to provide the most recent lessons that top fashion schools 2022 professionals and knowledgeable guest lecturers teach.
Museum visits, shows and intern opportunities are some things students will enjoy. All applications happen on the web, and you might do an interview. Before applying, go through the requirements.
At least 91% of members graduate, and each class accommodates 20 learners. The job placement rate here is 91%. Tuition is €18,000 for undergrads and €28,000 for graduates.
You May Also Like
There are some excellent universities here that never made it to the list. Here are our honorable mentions that you should consider.
Royal College, Antwerp
Bunka Gakuen, Tokyo Japan
Parsons School of Design, New York
Istituto Marangoni International, Milan
Westphal College, Philadelphia
Savannah College of Art and Design, United States of America
Final Thoughts
Studying design means you'll master all sector aspects. It helps you learn technical skills and understand the sector itself, including its history, developments, contemporary issues and trends like manufacturing, ethical sourcing and distribution.
Because of the specialized nature of most colleges, some of the universities we've listed in this article might not feature in the QS World University Rankings® that rank institutions that provide multiple subject areas. However, they have an excellent reputation in the field.
About Author
Carlos Smith is a talented content creator, editor and fashion blogger. He writes articles on graduate careers, trends and future innovations, and works with high-quality research paper writing service as a professional writing tutor and copywriter. He's an expert at searching for up-to-date, accurate information that helps students find the best schools in the world.