Be Haze-Safe, Breathe Clean Air At Treetops Executive Residences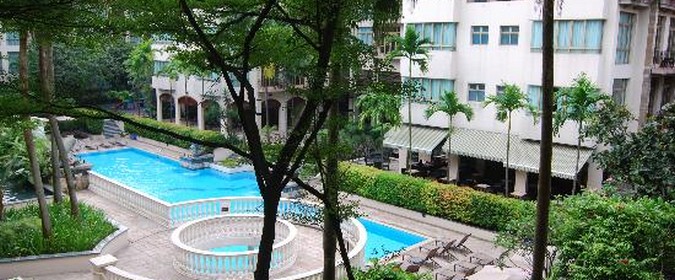 "The Earth is what we all have in common. It is what we are made of and what we live from, and we cannot damage it without damaging those with whom we share it."- Wendell Berry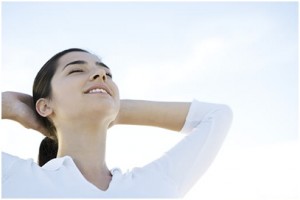 In Southeast Asia, haze is often a recurring problem that strikes the region due to the burning of forests or fields in some countries for clearing land. The fumes are picked up by the prevailing wind, bringing thick smoke with air pollutants from the forest fires into its neighbouring countries.
The main pollutants in a haze that have greater health impact are the fine particles that are 10 micron and smaller in size. Their effects depend very much on the severity of the haze and how long one has been exposed to them.
Breathing in an excess of the air pollutants can cause immediate effects, such as ear, nose and throat irritation, allergic skin reactions, headaches, dizziness, nausea and fatigue. It can also increase one's risk of developing respiratory problems, including bacterial and viral infections, as well as exacerbate existing conditions such as heart and lung diseases, asthma and eczema.
It is important that one is aware of the local air quality information from the relevant local authorities. Measurement of the air quality and dissemination of guidelines for dealing with haze related issues are made available through the National Environment Agency (NEA) in Singapore.  
 What is Pollutants Standards Index (PSI) reading and what does it mean?
PSI monitors air pollutants such as sulphur dioxide, nitrogen dioxide, ozone, carbon monoxide and particles that are 2.5 micrometres or smaller (PM2.5).
The PSI readings (3-hourly average) indicate air quality at a given time:
PSI value
Air quality and Recommendations

0 to 50 

Good 

51 to 100 

Moderate  

101 to 200 

Unhealthy. Reduce vigorous outdoor activity. 

Refer to Public Health Advisory for appropriate measures.

201 to 300 

Very unhealthy. Avoid vigorous outdoor activity.Refer to Public Health Advisory for appropriate measures.

301 and above 

Hazardous. Avoid unnecessary outdoor activity.Refer to Public Health Advisory for appropriate measures.
Source: National Environment Agency (NEA) in Singapore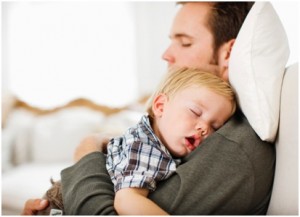 Did you know that – Children are more susceptible to pollutants than adults because they are still growing and breathe in proportionately more air. This means indoor pollutants, such as chemicals, particles, and allergens, can cause more severe health effects on children.
Caring for yourself and your family, here are some tips on the ways to keep the air in your apartment clean and fresh.
Various purifiers, ionisers, and humidifiers can significantly improve air quality in the apartment as they are able to remove pollutants from the air.
Good ventilation systems in both the bedroom and bathroom can cut down on molds, another potential trigger of lung problems.
According to a study by NASA, plants can help filter out toxins in the air. Even at their lowest rate of filtration, plants are a positive step towards "greener" air.
Chemicals in traditional household cleaning products contribute to VOC (volatile organic compound) in the house. Switch to environmentally friendly and non-toxic cleaning materials or natural green cleansers and put vinegar and soda to use instead.
Ozone and other forms of outdoor air pollution, as well as outdoor allergens and dust, can affect one's lungs. Thus, it is recommended to keep the windows closed.
At Treetops Executive Residences Singapore, apartments are equipped with high efficiency air filtering systems to help remove harmful dust particles and at the same time, reduce micro-organisms such as virus, fungus and bacteria in the air to a lower level. This system also ensures an adequate supply of oxygen through expelling unnecessary carbon dioxide indoor. Readings taken during regular checks at the serviced apartments have shown applauding results that the concentration of fine particles measured indoor at Treetops can be as much as 10 times lower than the surrounding outdoor air, indicating that our indoor air standard is considerably better than outdoors, making Treetops a more "haze safe" place to be.
References:
http://www.frescohealth.com/archives/1667