BBVA one of the top 25 global companies to work for, says Great Place to Work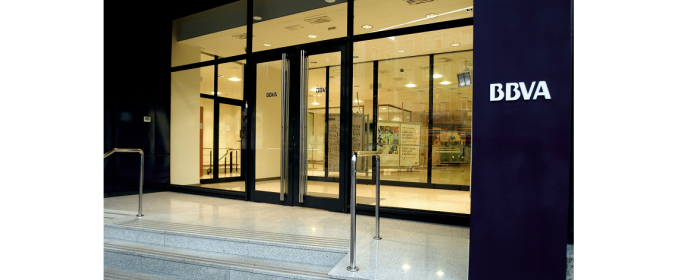 BBVA Group ranks 13th overall among multinationals, according to the prestigious consultancy
Juan Ignacio Apoita, BBVA's global human resources and services director, says that the financial group's management model is "based on a commitment to transparency, objectivity and equal opportunity, which allows us to work as a single team." 
BBVA is among the world's top 25 multinational workplaces, according to the prestigious international consultancy Great Place to Work®. The 2013 list was unveiled today at Great Place to Work's annual gala in San Francisco.
BBVA Group occupies the 13th place in the World's Best Multinational Workplaces list. The ranking of 25 companies is led by Google and includes companies such as FedEx and Coca-Cola Co.
The news marks Madrid-based BBVA's debut on Great Place to Work's top global ranking list and underscores the financial group's strong commitment to its workforce as companies battle for talent across the globe.
BBVA and the other multinationals chosen stand out because they have successfully created consistent and trustworthy corporate cultures that stretch across international borders. To make it to the global ranking, qualifying companies must have been selected for at least five national Great Place to Work lists, have at least 5,000 employees worldwide and count at least 40 percent of their global workforce outside of the company's home country.
With 112,000 employees in 32 countries around the world, BBVA Group has been recognized by Great Place to Work in Chile, Mexico, Paraguay, Peru and Venezuela.
The global awards ceremony took place in San Francisco, site of Great Place to Work's headquarters. BBVA Compass Executive Director of Corporate Culture and Employee Engagement Adriana Quevedo-Price attended the event.
Fostering trust
"The companies listed on the third-annual World's Best Multinational Workplaces list are creating workplaces dedicated to fostering trust, pride and camaraderie amongst their employees," said Great Place to Work CEO China Gorman. "Their inclusion on this prestigious list demonstrates their commitment to continually improving the lives of their employees and setting innovative new standards for workplaces of the future."
Juan Ignacio Apoita, BBVA's global human resources and services director, said that "BBVA's corporate culture boils down to one sentence: We work for a better future for people. Our management model is based on a commitment to transparency, objectivity and equal opportunity, which allows us to work as a single team."
Apoita said that the group's devotion to its talent is showcased by its Passion for People program, which offers benefits and services that improve the quality of life of employees and their families, both at work and at home. "This program underscores our commitment to our people and reinforces their ties to our organization," he said.
About Great Place to Work®: 
Great Place to Work, headquartered in San Francisco, is a global research, consulting and training firm that helps organizations identify, create and sustain great workplaces through the development of high-trust workplace cultures. Great Place to Work serves businesses, non-profit organizations and government agencies in almost 50 countries.
Contact details:  
Jena Moreno
Tel. + 1 713 831 5867
jena.moreno@bbvacompass.com
For more financial information about BBVA visit:
http://shareholdersandinvestors.bbva.com
For media resources, please visit: http://www.bbvacib.com
About BBVA
BBVA is a customer-centric global financial services group founded in 1857. The Group has a solid position in Spain, it is the largest financial institution in Mexico and it has leading franchises in South America and the Sunbelt Region of the United States. Its diversified business is biased to high-growth markets and it relies on technology as a key sustainable competitive advantage. BBVA ranks among the leading Euro zone banks in terms of ROE and efficiency. Corporate responsibility is at the core of its business model. BBVA fosters financial education and inclusion, and supports scientific research and culture. It operates with the highest integrity, a long-term vision and applies the best practices. The Group is present in the main sustainability indexes.