Baskin-Robbins Gives Guests a Sweet Boost with Free Samples of Pumpkin Cheesecake Cappuccino Blast® on September 2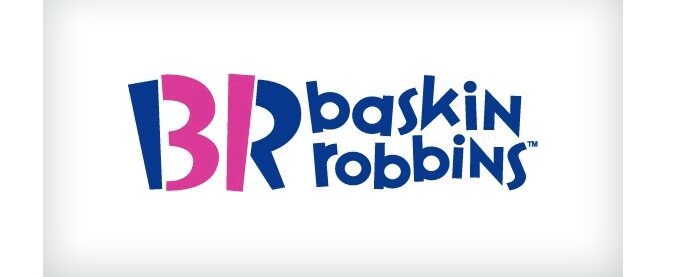 Invites guests to enjoy a small Cappuccino Blast for $2.99 from September 1 – October 31
Baskin-Robbins, the world's largest chain of ice cream specialty shops, is giving guests a sweet boost this Labor Day weekend with a free sample* of its Pumpkin Cheesecake Cappuccino Blast® on Sunday, September 2 from 3:00 p.m. – 7:00 p.m. at participating Baskin-Robbins locations nationwide. Additionally, guests can enjoy any small Cappuccino Blast for $2.99 throughout September and October.
Baskin-Robbins' Cappuccino Blast is a delicious frozen coffee beverage which features a rich combination of coffee from 100% Arabica coffee beans, milk and ice cream blended with ice and topped with whipped cream and a cinnamon garnish. The Cappuccino Blast is fully customizable with any ice cream flavor, including seasonal flavors like Pumpkin Cheesecake, featuring pumpkin and cheesecake-flavored ice creams with ginger snap cookie pieces and a cinnamon cream cheese-flavored swirl.
"Our Cappuccino Blast is a popular frozen coffee beverage that guests can customize with any ice cream flavor and serves as a sweet afternoon pick-me-up," said Carol Austin, Vice President of Marketing for Baskin-Robbins. "That's why we're so excited to treat our guests to a free sample of our Pumpkin Cheesecake Cappuccino Blast® during their Labor Day weekend and invite them to enjoy our special $2.99 offer on any small Cappuccino Blast throughout September and October."
Baskin-Robbins is also spicing things up with its September Flavor of the Month, Chocolate del Fuego, a rich chocolate ice cream with hints of cinnamon and chili, churned with liquid chocolate chips and a spicy tres leches swirl. The flavor is inspired by traditional Mexican chocolate which is known to feature a sweet and spicy blend. Chocolate del Fuego is available in a cup, cone, Milkshake, Cappuccino Blast, Waffle Bowl Sundae and can also be featured in any one of Baskin-Robbins' customizable cakes.
Finally, to help kick off the football season, guests can visit participating Baskin-Robbins locations to enjoy an all-time favorite flavor – Quarterback Crunch® – which is celebrating its 40th birthday this year. Quarterback Crunch is made with vanilla-flavored ice cream with rice crunchies in a chocolate-flavored coating and a caramel swirl.
*The Pumpkin Cheesecake Cappuccino Blast sample size is 3.5 oz.
About Baskin-Robbins
Named a top ice cream and frozen dessert franchise in the United States by Entrepreneur magazine's 38th annual Franchise 500(r) ranking in 2017, Baskin-Robbins is the world's largest chain of ice cream specialty shops. Baskin-Robbins creates and markets innovative, premium hard scoop ice cream, a full range of beverages, and a delicious lineup of desserts including custom ice cream cakes, the Polar Pizza® Ice Cream Treat and take-home ice cream quarts and pints, providing quality and value to consumers at more than 8,000 retail shops in 55 countries worldwide. Baskin-Robbins was founded in 1945 by two ice cream enthusiasts whose passion led to the creation of more than 1,300 ice cream flavors and a wide variety of delicious treats. Headquartered in Canton, Mass., Baskin-Robbins is part of the Dunkin' Brands Group, Inc. (Nasdaq: DNKN) family of companies. For more information, visit www.BaskinRobbins.com.
Source: Baskin-Robbins