Baskin-Robbins Celebrates National Ice Cream Month with Launch of Polar Pizza and Donation Program in Honor of the USO's 75th Anniversary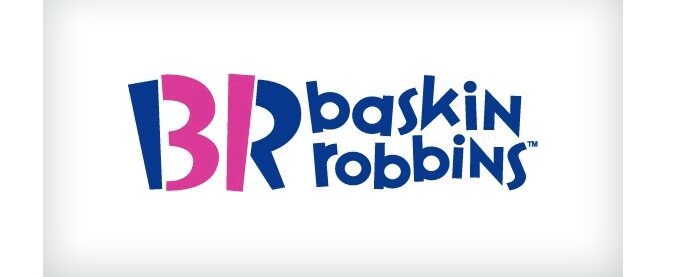 Baskin-Robbins also launches delicious new USO Patriot Pop® flavor, new July Flavor of the Month, OREO® Birthday Cake, and offers free Waffle Cone upgrade with the purchase of a double scoop throughout the month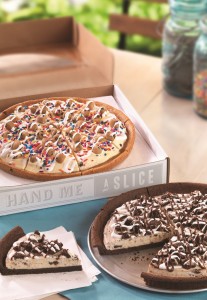 July is National Ice Cream Month and Baskin-Robbins is celebrating all month with the launch of its Polar Pizza, a donation program to support the United Service Organizations (USO) and the introduction of a new ice cream flavor, USO Patriot Pop®. The donation program and new ice cream flavor are in honor of the military nonprofit's 75th anniversary and steadfast commitment to supporting our nation's military throughout their service. Baskin-Robbins is also introducing a new July Flavor of the Month, OREO® Birthday Cake, and is offering a sweet waffle cone upgrade promotion to its guests.
Available at Baskin-Robbins locations nationwide, Polar Pizza, which is an ice cream treat guests can eat like a pizza, is available in four delicious featured flavor combinations: OREO® Cookies 'N Cream, Peanut Butter 'n Chocolate and REESE'S® Peanut Butter Cup, Jamoca® Almond Fudge and HEATH®, and Chocolate Chip Cookie Dough. Guests also have the option to create a customized Polar Pizza by combining a tasty Chocolate Chip Cookie or Double Fudge Brownie crust with their favorite ice cream flavor and any combination of fun toppings.
National Ice Cream Day is on Sunday, July 17, and Baskin-Robbins is proud to celebrate with guests nationwide by donating 75 cents from every ice cream float sold on that date to the USO in honor of its 75th anniversary.* The donations will go towards supporting the USO's mission of connecting America's military to their family, home and country, no matter the circumstances. Guests can also enjoy the new USO Patriot Pop flavor, which is red, white and blue and features cherry, lemon and blue raspberry-flavored ices, by the scoop or in a refreshing float.
"National Ice Cream Month is our favorite month of the year, and this July we're celebrating the joy that ice cream brings to people's lives in a number of ways," said Carol Austin, Vice President, of Marketing for Baskin-Robbins. "We're so excited to introduce ice cream lovers nationwide to our Polar Pizza, which is a completely customizable ice cream treat they can enjoy with friends and family like a pizza. Additionally, we're honored to help celebrate the USO's 75th anniversary with our special USO Patriot Pop flavor and to support military service members and their family members on National Ice Cream Day through our donation program."
In addition, Baskin-Robbins' new July Flavor of the Month, OREO® Birthday Cake, features chocolate cake-flavored ice cream with Birthday Cake OREO® cookie pieces, frosting bits, and a candy confetti ribbon. This flavor can be enjoyed by the scoop in a cup, cone or as a milkshake. In addition, guests can upgrade to a free, freshly-baked waffle cone with the purchase of a double scoop of their favorite flavor.
About the USO
The USO strengthens America's military service members by keeping them connected to family, home and country, throughout their service to the nation. At hundreds of locations worldwide, we are united in our commitment to connect our service members and their families through countless acts of caring, comfort, and support. The USO is a private, non-profit organization, not a government agency. Our programs, services and entertainment tours are made possible by the American people, support of our corporate partners and the dedication of our volunteers and staff. To join us in this important mission, and to learn more about the USO, please visit uso.org.
About Baskin-Robbins
Named the top ice cream and frozen dessert franchise in the United States by Entrepreneur magazine's 37th annual Franchise 500® ranking in 2016, Baskin-Robbins is the world's largest chain of ice cream specialty shops. Baskin-Robbins creates and markets innovative, premium hard scoop ice cream and soft serve, custom ice cream cakes and a full range of beverages, providing quality and value to consumers at more than 7,600 retail shops in nearly 50 countries. Baskin-Robbins was founded in 1945 by two ice cream enthusiasts whose passion led to the creation of more than 1,300 ice cream flavors and a wide variety of delicious treats. Headquartered in Canton, Mass., Baskin-Robbins is part of the Dunkin' Brands Group, Inc. (Nasdaq: DNKN) family of companies. For further information, visit www.BaskinRobbins.com.