Baskin-Robbins Celebrates Moms Nationwide With New Polka Dot Cake And May Flavor Of The Month, Mom'S Makin' Cookies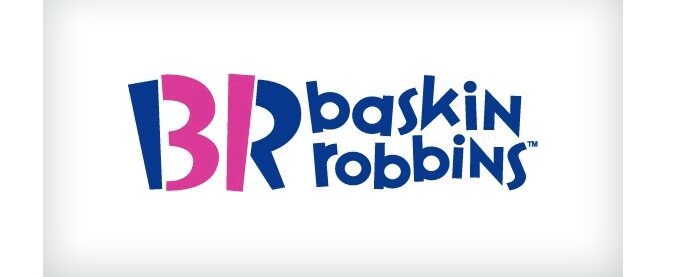 Brings Back Cap & Diploma Cake in Honor of Grads this Graduation Season
Baskin-Robbins, the world's largest chain of specialty ice cream shops, is excited to celebrate moms of all styles with the new Polka Dot Cake and the returning Elegant Rosette Cake. The Polka Dot Cake is adorned with colorful polka dots and shows mom just how much she is loved in a fun and playful way. The Elegant Rosette Cake features a cascading bouquet of flowers. Both cakes are customizable with mom's favorite ice cream flavor and her choice of white or chocolate cake, and are available for in-store.
In addition, Baskin-Robbins is celebrating moms all month long with its May Flavor of the Month, Mom's Makin' Cookies™. This returning favorite features mom's secret recipe of brown-sugar-flavored ice cream filled with chocolate chip cookie pieces, chocolate flavored chips, and a delicious cookie-dough-batter flavored ribbon. This mom-approved flavor can be enjoyed in a cup, cone, in a Warm Cookie Sundae for an extra boost of cookie flavor, or in a Mother's Day ice cream cake for double the fun.
"We know how special Mother's Day is to our guests and we're excited to help them celebrate with an ice cream and cake lineup that they can enjoy with their moms all month long," said Jeanne Bolger, Director of Culinary Innovation for Baskin-Robbins. "Our new Polka Dot Cake, Elegant Rosette Cake and Mom's Makin' CookiesTM ice cream flavor are all festive and fun options that are sure to put a smile on any mom's face."
Additionally, Baskin-Robbins is celebrating grads nationwide this graduation season with the return of the Cap & Diploma Cake. This full sheet cake is topped with a cap and diploma highlighted by rose buds, features a chocolate fudge drizzle border and can be customized with a grad's favorite ice cream, cake and school colors!
Finally, on Wednesday, May 31, guests are invited to stop into their local Baskin-Robbins shop where they can purchase all regular and kid-sized scoops for just $1.50 in honor of Baskin-Robbins' May Celebrate 31 promotion.* This offer is available on any of Baskin-Robbins flavors, including seasonal favorites like Sweet 'N Salty Frozen Yogurt, Pink Bubblegum and Watermelon Splash.
About Baskin-Robbins
Baskin-Robbins is the world's largest chain of ice cream specialty shops, providing guests with a wide array of ice cream flavors and delicious treats at more than 7,800 retail shops in more than 50 countries around the world. The brand was founded by two ice cream enthusiasts whose passion for ice cream led to the creation of many iconic ice cream flavors including Pralines 'n Cream, Jamoca® Almond Fudge and Very Berry Strawberry. Today, Baskin-Robbins has more than 1,300 ice creams in its flavor library, and also offers custom ice cream cakes, frozen beverages and the Polar Pizza™ Ice Cream Treat. Its franchised ice cream shops serve as places where people can connect and create special memories while they explore a wide array of flavors, including a new Flavor of the Month every month. Headquartered in Canton, Mass., Baskin-Robbins is part of the Dunkin' Brands Group, Inc. (Nasdaq: DNKN) family of companies.