Barclays Launches Tailored Mortgage for High Growth Entrepreneurs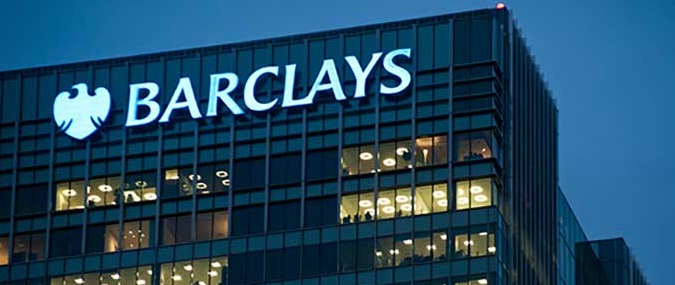 Barclays Wealth & Investments has launched a new mortgage proposition specifically tailored for UK entrepreneurs and founders of high growth businesses.
Designed to help successful entrepreneurs get on to the housing ladder, the new mortgage offering from Barclays will help to address a current issue faced by many entrepreneurs, where current salary earnings do not reflect their ability to repay a mortgage, and with traditional lending capped at five times salary.
Barclays will now consider cash-flow from an entrepreneurs' business and investment income, as well as their monthly salary, when determining eligibility.  Subject to meeting appropriate risk criteria, Barclays will also lend up to five times their total combined income.
As one of the only wealth managers to offer a proposition to support entrepreneurs seeking a mortgage, Barclays will also consider applications from entrepreneurs with two years trading accounts whereas some other banks require three, therefore excluding a range of fast growing businesses.
Dena Brumpton, Chief Executive of Barclays Wealth & Investments, commented:"We recognise the sacrifices that entrepreneurs make in order to create the wealth, employment and successful businesses of the future. But to date far too many have either been declined a mortgage that they can afford to repay, or have had to pay significantly higher rates with secondary lenders.
"Many entrepreneurs are focused on the immediate growth of their business, choosing not to take a large salary during the early stages.  However, they may also have other forms of income or cash-flow that mean they are able to repay a mortgage for the home they really want.
Raheel Ahmed, Head of Barclays Mortgages, added:"We are here to help and support our clients move forward and believe we're uniquely placed to help entrepreneurs by offering end to end services from business banking to mortgages to wealth management.  With the creation of wealth increasingly coming from entrepreneurs, we should be making it easier for them to buy a home and that is why we have worked with our Wealth business to develop an entirely new form of personalised mortgage proposition."
Since testing the service Barclays has already helped a number of leading entrepreneurs who run scale up businesses to purchase a home, and has issued numerous Agreements in Principle to other entrepreneurs, so they know how much they can borrow. The bank has a team of expert underwriters who are equipped to understand the needs of entrepreneurs, and the new mortgage is the latest offering to emerge from the bank's bespoke High-Growth and Entrepreneurship team.
James Layfield, founder of Central Working, recently obtained an Entrepreneurs Mortgage from Barclays and said:"The team at Barclays has supported my business from the beginning which is why I decided to approach them about a mortgage following the growth of my business. Despite being high-growth I appreciate that we are still at an early stage and a traditional lender would have struggled to help me.
"I worked closely with the High-Growth team at Barclays to help secure a mortgage. After taking into account my business forecasts and income position, they were willing to be open-minded and work with me to secure the mortgage I needed."
About Barclays
Barclays is a transatlantic consumer, corporate and investment bank offering products and services across personal, corporate and investment banking, credit cards and wealth management, with a strong presence in our two home markets of the UK and the US.