Barclays Launches its Own Contactless Payments Service for Android Phones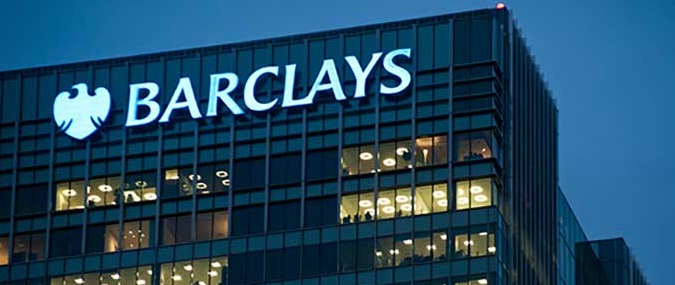 Barclays is introducing a new service which will enable customers to use their compatible Android phone to make contactless payments
Set-up is very quick and easy within the Barclays Mobile Banking app – eligible Barclays debit and credit cards appear automatically in the app and there is no need to enter card details
Barclays announced it will be rolling out its own contactless payment service which will allow Barclays customers with an eligible NFC-enabled Android phone to pay quickly and easily at any of the 400,000 contactless locations in the UK and across the London transport network.
'Contactless Mobile' builds upon the functionality launched to Barclaycard customers earlier this year and sees Barclays become the first UK bank to offer its own, integrated service enabling contactless payments for both debit cards and credit cards on Android phones.
Contactless card payments have seen huge growth as consumers have recognised the ease, speed and convenience they offer. Incorporating Contactless Mobile into the Barclays Mobile Banking app is a natural extension for customers and will mean Barclays can offer contactless payments via a smartphone for both credit and debit card holders across the broadest range of handsets and operating systems.
Contactless Mobile enables customers to pay with their Android mobile device in a very similar way to using a physical contactless card. For payments of up to £30, customers simply tap their mobile device on the retailer terminal in the same way they would tap a physical card without needing to open an app, enter a PIN or verify with a fingerprint, making it quicker and simpler than other solutions. The service also allows contactless payments of between £30 and £100 by a tap of the mobile device, entering of the card's normal PIN on the phone keypad, and tapping again.
The service is set up and managed within the Barclays Mobile Banking app, a convenient and familiar place for customers to manage their money which is used by 5 million Barclays customers who on average access the app 27 times per month.  Set up is quick and easy as eligible Barclays debit cards and Barclaycard credit cards are automatically shown in the app meaning there is no need to enter card details. Integrating Contactless Mobile within the Barclays Mobile Banking app also means customers can view their Contactless Mobile transactions alongside their other account transactions in one familiar environment.
Contactless Mobile will be available in June. Once live, roll out to customers will be phased over a number of days and customers will be contacted by Barclays when the service becomes available.
This announcement and other recent launches mean that Barclays and Barclaycard continue to offer the widest range of payment innovations designed to give customers unrivalled choice of paying for everyday goods and services, and sending and receiving money in a way that's most convenient for them.
Ashok Vaswani, CEO of Barclays UK, said: "Giving customers the choice about how to make everyday payments while making it really easy for people to use our services is why we've designed this new contactless payment functionality which will sit at the heart of our already popular mobile banking app.  It's all there, in one place, ready to go with no need to enter card details, delivering a brilliant experience in an instant.
"Barclays Contactless Mobile is the latest in a series of digital innovations we have launched that allow customers to 'Pay it your way!' – carrying out day to day transactions in the ways that suit them and we hope that it will help customers become more confident using digital solutions and new technologies."
How Contactless Mobile works
Contactless Mobile will be available as part of an updated version of the Barclays Mobile Banking app. Customers will need to update to the latest version of the app on their Android phone.
When customers then open the app, it will automatically detect whether they are eligible for Contactless Mobile – they must have a compatible NFC-enabled phone running Android Kit Kat or later and an eligible Barclays debit card or eligible Barclaycard.
Set up is very quick and easy. All eligible debit or credit cards will automatically appear – there is no need to enter card details.Customers need to select the card they want to be used as the default card.
Once set-up, to make a payment in a store up to £30, the user will simply touch the phone on the contactless reader. There's no need to go into the app and no need for mobile or data connectivity, though the phone must have power and be awakened from sleep mode.
For payments between £30 and £100, when the user touches their phone on the contactless reader, they will be asked to enter the card's normal PIN into their phone keypad and touch their phone on the contactless reader to complete the payment.
About Barclays
Barclays is a transatlantic consumer, corporate and investment bank offering products and services across personal, corporate and investment banking, credit cards and wealth management, with a strong presence in our two home markets of the UK and the US.