Barclays Launches Industry First with New Impact Investing Fund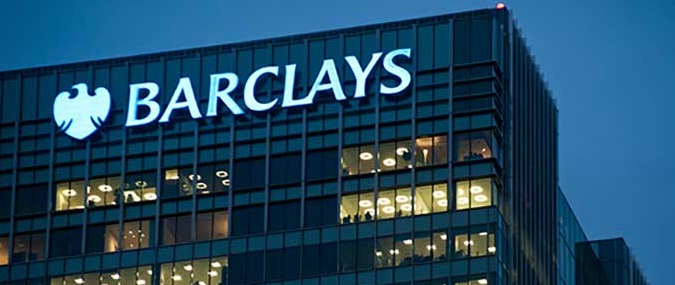 Barclays' Multi-Impact Growth Fund is the first impact investing vehicle of its kind from a major UK bank
This innovative product answers growing demand from mainstream investors who want to grow their capital and care about the impact of their investments
Barclays' research shows that 56% of investors are interested in this type of investing*
Barclays has announced the launch of the Multi-Impact Growth Fund, the first of its kind from a major UK bank, offering mainstream investors the opportunity to generate long-term capital growth whilst making a positive contribution to society.
The launch is in response to growing demand from the market for an investing approach that considers the societal effects of investments without compromising on seeking market-rate financial returns. Research by Barclays found that 56% of investors are interested in this type of product, but only 9% have already made an investment.
The Multi-Impact Growth Fund invests primarily in specialist third-party funds which have been identified and blended by Barclays' experienced in-house fund and manager selection team. These funds have been selected as best-in-class based on both their potential for strong financial returns and the consideration of their impact around key social and environmental issues such as climate or demographic changes.
Investing primarily as a fund of funds, it is distinct from other impact products by offering a liquid portfolio diversified across equities and bonds and geographies. As a UCITS vehicle it gives retail investors simple and single-access means of impact investing through a variety of direct and tax efficient wrappers (e.g. ISAs).
Damian Payiatakis, Director of the Impact Investing business at Barclays, said:
"We see the growing trend of impact investing being driven by many factors, including a demand from investors who are socially and environmentally conscious and want their investments to reflect their attitudes. Our objective, therefore, has been to develop a new and innovative approach that will make impact investing accessible for those looking into these products for the first time. The launch of this precedent-setting Fund also demonstrates Barclays' commitment to building its Impact Investing business and providing financial solutions for global challenges, as part of its Shared Growth Ambition."
Sir Harvey McGrath, Chair of Big Society Capital, an independent wholesale social investor' who helped to seed the Fund, said:
"At Big Society Capital, we are very encouraged to see a leading multinational bank and financial institution such as Barclays launch their own impact investment product. We are very excited by this proposition because of the potential to scale and replicate this fund. The £5m investment from our treasury portfolio demonstrates our belief in Barclays' ability to bring impact investment to individual investors, enabling them to create a positive impact on people and planet using their personal investments."
The Fund is the first Barclays product in the wider impact investing proposition being developed by Barclays and will be available to retail investors on the direct investing platform, Smart Investor, as well as to high net worth individuals through Barclays Wealth & Investments and Private Bank and Overseas Services.
The Multi-Impact Growth Fund
The Multi-Impact Growth Fund is offered within the UCITS regulatory regime and offers daily liquidity.
The Fund is diversified across asset classes, regions and investment styles. The asset allocation and portfolio construction techniques are the same as those used across all other Barclays multi-asset funds (MultiManager) and discretionary portfolios
It invests primarily into third-party impact fund managers (14 at launch); additionally, a small percentage of the Fund may be allocated into direct investments
Underlying funds integrate impact into their investment process through various strategies classified by Barclays.This is not an "ethical" fund that negatively screens investments on moral/ religious values.
Barclays will provide reporting on overall annual impact of the Fund's investments; but the Fund does not target any specific impact allocation or outcome, nor guarantee any achievement of a social/ environmental impact
*Research conducted by Barclays UK in 2015 and covering 2,000 individuals
About Barclays
Barclays is a transatlantic consumer, corporate and investment bank offering products and services across personal, corporate and investment banking, credit cards and wealth management, with a strong presence in our two home markets of the UK and the US.