Barclays Launches Free Mobile Invoicing for SME Clients, as New Research Reveals the True Cost of Admin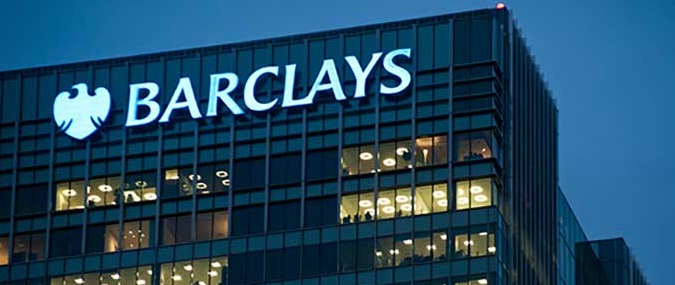 Research finds one third (32%) of respondents admit to working weekends because of admin
Invoicing costs them £2,000 on average every year
Respondents spend an average of 92 minutes a week on invoicing, equating to 10 working days every year
Barclays is the first high street bank to launch free mobile invoicing within its Barclays Mobile Banking app, helping hundreds of thousands of small business owners create and send invoices on the move.
New research released today from the bank also reveals the true cost of admin. Traders revealed that invoicing costs them on average £2,000 a year, while one third (32 per cent) said they have to work at weekends due to a backlog of paperwork.
The free invoicing service is available on both iOS and Android devices from within the Barclays Mobile Banking app and will enable SMEs to create and send invoices from their smartphone while on the move.
Barclays Invoicing also enables small businesses to track and manage invoices, check when payments are due and when they are made. SMEs can also reconcile invoices – matching payments received to invoices issued, all within the app.
The service will be revolutionary for small businesses, helping them to save time and money. According to the research, a quarter of respondents still issue paper invoices in the post (25 per cent).
Sanjay Aggarwal, co-founder of handmade spices, tea and cookware retailer, Spice Kitchen, said invoicing on the go helps ensure their products reach stores quickly: "It's simple but really important. I'm often meeting suppliers, so invoicing and tracking payments while I'm out means we can send orders as quickly as we can, which in turn ensures our products are on the shelves in as short a time as possible."
Ian Rand, CEO of Barclays Business Banking, said: "We're proud to be the first high street bank to launch free mobile invoicing for our small business clients within our app.
"We know that many business owners aren't confined to an office. With long hours spent out and about seeing clients, they often find themselves sorting invoices manually when returning home in the evenings or at the weekend.
"By introducing invoicing within their regular banking app, our clients can keep track of everything in one place. We're helping to save them time, and speed up the payment cycle, with just a few simple taps on their phone."
To find out more, visit www.barclays.co.uk/business-banking/invoicing/
Research was conducted by Opinium Research between 13th to 19th April 2018 amongst 250 sole traders and micro business owners.
Key findings:
Invoicing cost respondents, on average, £183.88 a month or £2,207 each year
Nearly one in three (32%) issue paper invoices by hand and one in four (25%) send theirs in the post, causing delays and reconciliation problems
Respondents spent an average of 92 minutes a week on invoicing, equating to 10 working days every year.
Terms and conditions apply. You must have a Barclays Business current account and have a mobile number to use this feature in Barclays Mobile Banking.
Barclays Business online and mobile banking also recently came top in a survey from the Competition and Markets Authority, as Britain's small businesses said they were most likely to recommend the service.
About Barclays
Barclays is a transatlantic consumer and wholesale bank offering products and services across personal, corporate and investment banking, credit cards and wealth management, with a strong presence in our two home markets of the UK and the US.
With over 325 years of history and expertise in banking, Barclays operates in over 40 countries and employs approximately 80,000 people. Barclays moves, lends, invests and protects money for customers and clients worldwide.
For further information about Barclays, please visit our website www.home.barclays
Source: Barclays