Barclays Launches Eagle Labs – Inspiring the UK to Get Making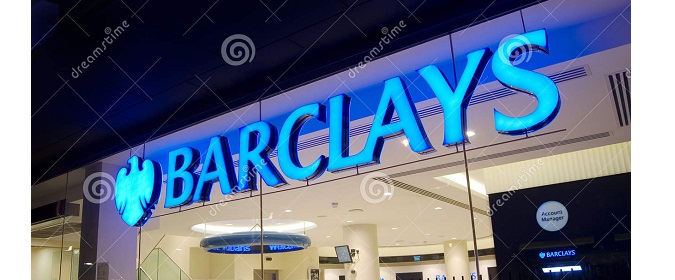 Almost half (47%) of Brits have never taken steps to boost their digital skills*
Barclays to open up branch and office space around the country to increase digital skills and confidence in the UK
Pioneering spaces will benefit individuals, schools, community groups and local businesses
Barclays has announced plans to open up under-utilised spaces in its branches and offices to help boost the UK's digital and 'maker' skills. Through the launch of Barclays Eagle Labs, the bank will give customers and non-customers in local businesses and communities the opportunity to learn about new technologies and techniques that will be critical to helping the UK to thrive in the digital age.
New research* from Barclays has found that almost half (47%) of UK respondents have never taken steps to boost their digital skills, and of those who have, only one in six (16%) have done so in the last year.
The Labs will be supported by Barclays' Digital Eagles, with a Lab Manager and Lab technician on hand to provide support and guidance. There are two types of Lab:
Barclays Eagle Lab – MakerSpaces – offering access to 3D printers and laser cutters, providing businesses with access to the tools they need to rapidly produce and test prototypes without having to import from overseas. The MakerSpaces will also be available for community events, corporate team days, training sessions around topics such as cyber fraud and coding as well as more basic digital skills training (Tea & Teach).
Barclays Eagle Lab – Incubators – specifically targeting high-growth firms and entrepreneurs projecting 20 per cent growth or more, and will benefit from collaborating with other like-minded business, and mentoring from Barclays industry experts.
Following successful pilots in Bournemouth and Cambridge, a third Eagle Lab is opening this week on the site of a disused Barclays branch in Brighton and Barclays is announcing plans to open up to 20 Eagle Labs as part of its wider roll out across the UK in 2016, including in Birmingham and Huddersfield.
In addition to the business community, the Barclays Eagle Labs initiative will be available to community groups, hobbyists, children, students and the elderly, with the aim of bringing together and developing useful manufacturing skills to help inspire future innovators, rejuvenate communities by driving commercial and social benefits, and give the UK's digital skills a much needed boost.
Ashok Vaswani, CEO of Barclays UK announced the national launch at a visit to the Brighton Eagle Lab: "Bankers have traditionally been at the heart of the community, supporting people with their finances, and helping local businesses to grow. Our Eagle Labs initiative is reaffirming that core community role by enabling people to embrace new and emerging technology. We are passionate about helping individuals build digital skills and confidence which is key to helping the UK to thrive in this digital age. The roll out of Eagle Labs is a natural extension of our work to support this aim through our Digital Eagles, Tea & Teach and coding sessions."
The Barclays Eagle Labs are specifically designed around the needs of local businesses, entrepreneurs and communities, often in partnership with local government, companies and universities to ensure that each Lab launched is tailored and relevant to each community. Barclays is inviting other cities and communities to come forward to work with the bank on possible future Eagle Labs.
Digital Economy Minister Ed Vaizey said: "The digital economy is moving at a tremendous pace – digital industries are growing at a rate of 32 per cent faster than the wider economy, and contribute around £161bn a year for the UK. The need for digital skills has never been greater, and Barclays Eagle Labs is a fantastic initiative that offers incredibly helpful guidance, support and advice to local communities and businesses."