Barclays Announces New Commitment to Exports in Industry Leading UKTI Partnership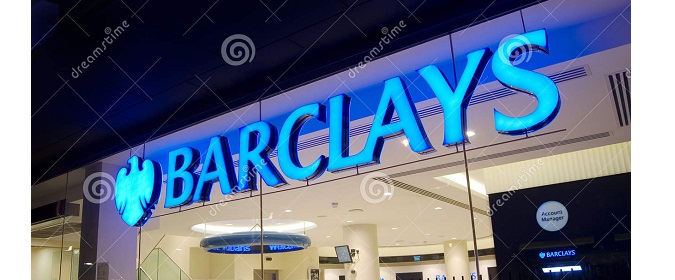 Bank pledges to help 15,000 businesses export in the next five years, to support HM Government's export drive
Barclays has joined forces with UK Trade & Investment as a lead partner to broaden, deepen and sharpen efforts to help further develop international trade and inward investment for UK businesses.
The two organisations have agreed key priorities and targets across UK trade and investment which they will work together to deliver in seven focus areas.
John Winter, CEO of Barclays Corporate banking said:
"Supporting UK enterprise and helping businesses of all sizes to expand and grow is something we are passionate about. We provide expert help to UK businesses in accessing new markets, expanding overseas, and achieving their growth objectives around the globe. Providing our clients with the tools, guidance and finance to encourage and stimulate their exporting ambitions in turn supports the wider UK economy."
Lord Maude of Horsham, Minister for Trade & Investment, said: 
"Government and private sector co-operation is at the heart of our approach to increasing UK exports. Working together we can create a more vibrant export support marketplace to help small and medium sized businesses to flourish and grow."
Dr Catherine Raines, Chief Executive of UK Trade & Investment, said:
"I am delighted we will be working together with Barclays, which will lead to 15,000 more companies working abroad in 2020. Pooling our professional advice for companies is a powerful offer and will increase the amount of support for exporters available."
The seven key areas of focus for joint working between Barclays & UKTI are:
Development of Digital Products and capability –through digital transformation of systems, staff training and development of digital products to support businesses exporting.
Increase the number of first time exporters – a pledge to support 15,000 businesses exporting for the first time or those returning to exports by 2020.
Increase exports by Medium Sized and High Growth Businesses –through trade missions, export summits and at UKTI Export Week. A UKTI MSB adviser will be available to Barclays clients for support, while Barclays and UKTI also pledge to support high growth businesses by exploring propositions to help their specific trade ambitions.
Winning of overseas High Value Opportunities and sector development – Barclays and UKTI sector and project finance teams will exchange information and collaboratively support networking between UK Medium Sized Businesses (MSB) and Prime Contractors to aid the formation of UK supply chains for High Value Opportunities overseas, in addition to improvements in the response to HVOs, to increase UK export success.
Increase trade with Africa – identifying opportunities with targeted trade programmes.Barclays has identified a £3.6bn export opportunity for UK businesses by 2020, up from £1.2bn currently for the five African Sleeping Giant countries. Total consumer spending in Sub-Saharan African countries is expected to grow by 4- 5% over the next 5-10 years.
Encourage inward investment from priority overseas markets – Raise awareness of UK as an investment destination through Barclays global reach and UKTI networks
Drive exports through marketing, initiatives & events – UKTI and Barclays will work closely to promote the Exporting is Great campaign.
Notes to editors
In 2015, Barclays saw an increase of 12% in customers doing business internationally on the previous year.
Through its Business Abroad programme, Barclays provides the tools and know-how that businesses need to instantly start trading internationally with confidence. It offers free access to expert guidance, advice, workshops and tools, as well as discounts on international products and services.
For more information visit:barclays.co.uk/world.
About the Partnership
The seven focus areas were agreed on 12 January 2016 at Barclays bank, Canary Wharf, London and recorded the following priorities:
HM Government's priorities are:
Enable UK exports to reach one trillion pounds by 2020.
As part of a cross Government drive, get 100,000 more companies exporting by 2020.
Double the UK's stock of foreign investment by 2020.
Maintain the UK's position as the most favoured location in Europe for inward investment and become the number one location in Europe for investment from high-growth markets.
 Barclays' commitment to UK businesses:
Remain the leading provider of corporate banking services in the North-South corridor of the UK, Europe, Africa and the Middle East.
Grow Global Financing Solutions through the arrangement of sovereign and project finance, and the provision of finance for exporters.
Introduce compelling new digital and trade services for business banking customers; launch and further develop the Barclays Business Abroad services to enable businesses to internationalise.
About Exporting Is GREAT
Exporting is GREAT is the government's most ambitious export campaign ever. It aims to inspire and support 100,000 additional UK exporters to sell their goods and services overseas by 2020. The campaign's mission is to turn the UK into the world's greatest exporting nation, capturing the imagination of the public, boosting business confidence and national pride and empowering more UK companies to go out and succeed in global markets.
Every day in every country around the world, there is someone somewhere who wants or needs a UK product or service. The demand is out there, you could be too.
To find out more, visit www.exportingisgreat.gov.uk
About Barclays
Barclays is an international financial services provider engaged in personal, corporate and investment banking, credit cards and wealth management with an extensive presence in Europe, the Americas, Africa and Asia. Barclays' purpose is to help people achieve their ambitions – in the right way.
With 325 years of history and expertise in banking, Barclays operates in over 50 countries and employs over 130,000 people. Barclays moves, lends, invests and protects money for customers and clients worldwide.
For further information about Barclays, please visit our website www.home.barclays .