Barclays Announces Fund for SMEs and Entrepreneurs in Scotland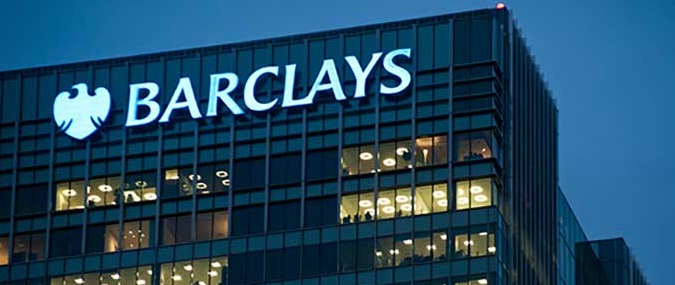 Barclays has earmarked further capital to support small and medium sized enterprises (SMEs) in Scotland.
he bank is announcing a new £500m fund which has been introduced to address gaps in the current supply of finance for businesses in Scotland. It reflects Barclays' commitment, in line with local government and economic strategy, to create a supportive environment for Scottish enterprise to grow.
Barclays currently looks after a high proportion of Scotland's top 250 businesses, but has ambitious expansion plans to grow its presence across the board which includes small and medium businesses. To date, Barclays has provided over £500m to help Scottish SMEs obtain the necessary funding to grow their businesses with the new fund representing a commitment to double its support for businesses in Scotland.
With a strong team of accredited Relationship Directors, Agriculture & Real Estate specialists and High Growth Relationship Directors on the ground, the bank is expertly placed to help Scotland's businesses regardless of size – from start-up stage, to scale up, and on to IPO.
Jamie Grant, Head of Business and Corporate Banking for Barclays Scotland said: "We believe we are equipped to help even more businesses realise their ambitions. We have a strong history ofbuilding relationships with many of the country's leading companies while our global reach means we have the knowledge and expertise to help Scotland's businesses compete on a world stage.
"We are committed to pioneering in digital, having been the first bank to launch Pingit, pre-assessed lending and, coming soon, our SmartBusiness service. Our newly launched high growth team means we can help the next generation of innovators and we want to be the bank of choice for anyone starting or growing their business."
As part of this extended focus the bank recently delivered a £12m funding package to Ayrshire-based Lorimer Care Homes which enabled the business to acquire an additional three sites to its portfolio.
Scotland's Cabinet Secretary for Economy, Keith Brown said: "This is positive news and will be a real boost for Scotland's SMEs, which are the lifeblood of our economy. We know it is crucial that viable SMEs are able to access a range of finance to start-up and grow their business, and I hope many businesses can benefit from today's announcement from Barclays. Scotland is already a great place to do business, but the Scottish Government is determined to maintain a strongly competitive business environment, and ensure the conditions are right for SMEs to flourish. That will help stimulate economic growth and create and protect jobs across Scotland."
The pledge follows Barclays' latest commitment to support fast growing companies- Barclays High Growth & Entrepreneurs, which includes two direct funds for innovative companies: Innovation Finance and a venture debt fund.
Lena Wilson, Chief Executive, Scottish Enterprise said: "This investment by Barclays is fantastic news for SMEs across Scotland. Access to funding is absolutely critical to enabling SME's to thrive at home and around the world, supporting them to invest in innovation, workforce development, and international activity. We will continue to work closely with Barclays and our partners to support company growth."
About Barclays
Barclays is a transatlantic consumer, corporate and investment bank offering products and services across personal, corporate and investment banking, credit cards and wealth management, with a strong presence in our two home markets of the UK and the US.