Banks are Actively Engaged In The Race Toward Digital Transformation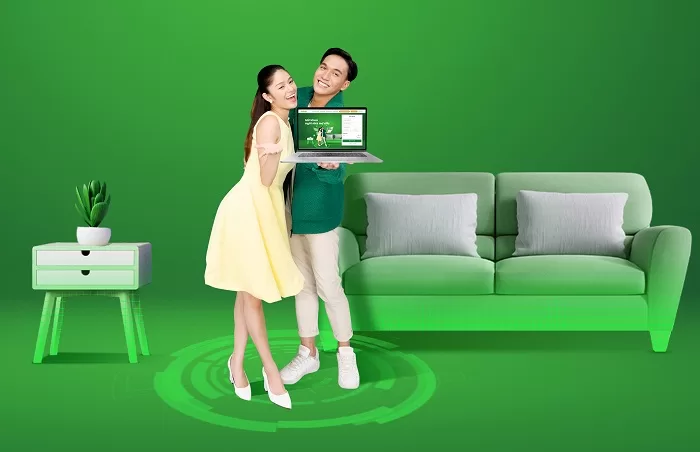 Banks are not "sleeping" on the success of their efforts to encourage widespread digitalization; rather, they are actively launching new initiatives in this space.
The Prime Minister has approved a program called "National Digital Transformation geared to 2030," which lists the banking and finance sectors as one of eight that must undergo digital transformation first.
The State Bank of Vietnam released a strategy to digitally transform the banking industry in June 2022, including very particular solutions for the industry's digital transformation.
By 2025, the plan calls for the digitalization and automation of several facets of the banking industry, including but not limited to 50% of banking operations, 70% of client interactions, and 50% of retail and consumer loans.
In point of fact, the trend of digital transformation has been exploding in the finance and banking sector for many years prior to the plan being announced this year. Specifically, beginning in 2017, financial institutions concurrently made significant investments in technology and established banking services on digital platforms. The rapid expansion of online payment options is the most obvious piece of evidence that the digitalization of the banking industry has been successful in accomplishing its goals.
According to the State Bank of Vietnam, 68% of Vietnamese adults presently hold a bank account, and the number of clients has expanded dramatically in recent times as banks implemented Electronic Know Your Customer (eKYC).
The number of cashless payment transactions in the first half of 2022 climbed by 77.2%, while the value of those transactions increased by 29.8%. In particular, the amount and value of transactions conducted via mobile phones saw significant increases of 98.3% and 84.3% respectively.
Even for the "big guys," the volume of transactions conducted through digital channels at many different institutions has experienced exponential growth in recent years. For instance, the transaction volume processed by Vietinbank's digital bank for individual clients, iPay, increased by more than 100% in 2021 compared to the volume processed in 2020 and by more than 350% compared to the volume processed in 2019.
Many financial institutions aren't resting on their laurels, either; they've recently launched a slew of innovative projects aimed at achieving full digitalization across the board, from lending and investing to online buying and beyond.
Orient Commercial Joint Stock Bank (OCB) has just introduced the Unlock Dream Home platform through a partnership with a real estate partner, to much acclaim in the home lending industry.
Customers can have an easier, more streamlined experience when purchasing a house thanks to the interconnectedness of the platform's three primary interactive channels: the real estate partner channel, the traditional banking channel (Branch/Transaction Office), and the digital banking channel.
It is possible that Unlock Dream Home provides an all-in-one experience online. This would include everything from the search for a home to the completion of the process of obtaining a home loan, all of which are integrated into a single, seamless trip that takes place on a single platform. This platform helps consumers save money and time, and it allows them to be proactive in all stages, from the first search to the selection of a loan: it is convenient, it is quick, it maximizes benefits, and it brings the dream home into a reality. After only a short time on the market, there were nearly 270,000 visits to the Unlock Dream Home website, more than 7,300 people signed up for advice, and more than 75,000 different kinds of real estate in many provinces and cities. Thousands of customers have access to loans and can choose the house they want.
OCB is also regularly expanding the functionality of its other digital goods by adding new features. To be more specific, OCB OMNI has included more than 150 different financial products, services, and utilities on the app, making it capable of giving a comprehensive selection of banking options.
The product has been enhanced with a variety of one-of-a-kind features, including batch transfers for individual customers, the ability to set transaction limits on demand of up to 5 billion VND/day or up to 20 billion VND/day with trusted beneficiary accounts, and the ability to open IGEN credit cards entirely online, amongst other things. In addition, customers have the opportunity to enjoy themselves by receiving gifts in the form of a variety of interactive games that can be played immediately within the application.
In addition to standard services such as transferring money and saving money, etc., OCB OMNI also provides users with an investment function that enables customers to acquire fund certificates, transfer money to stocks, bonds, etc., and so on, thereby increasing the value of their assets.
Particularly recently, OCB has been a leader in implementing the Facepay payment feature (no need for tools such as cards, phones, etc.) at nearly 170 GS25 convenience stores and will continue to expand in other retail stores because this method is best suited for small, daily payment transactions, bringing customers convenience.
In the first nine months of 2022, OCB OMNI recorded a 2.5-fold increase in the number of users compared to the same period in 2021; the number of transactions increased by more than 200% compared to 2021; and the rate of deposits through digital channels increased by 178% during the same period.
The bank also offers a variety of solution packages for corporate customer groups, such as the OCB ProPay digital payment solution, which ranges from fundamental to specialized functionality depending on the requirements of the individual business. These solutions assist businesses in automating the management of revenue and expenditure in the business, thereby reducing the number of errors that occur and freeing up time that can be used for other purposes. When compared to the number of customers who were using this product at the end of the year 2021, the proportion of consumers who were using it as of September 30, 2022 climbed by more than 140%.
The Liobank platform, a digital bank of the next generation, will be released by OCB in the not-too-distant future. It is anticipated that this platform would take the lead in the trend toward digital banking, thereby capturing customers who like minimalism, have an active lifestyle, adore technology, and frequently make day-to-day purchases using credit cards.