Bank of the West Unveils New Brand at BNP Paribas Open – Reinforces Strong Local Connection with BNP Paribas' Global Capabilities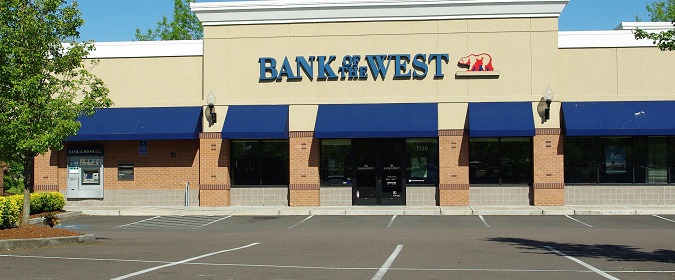 At the BNP Paribas Open, the largest two-week combined ATP World Tour Masters 1000 and WTA Premier professional tennis tournament in the world, Bank of the West debuts a new brand, reinforcing the strong connection between the local service that has defined the Bank for more than 140 years and the global capabilities, strength and stability provided by parent company BNP Paribas.
This week, Bank of the West will exhibit the new brand logo with the BNP Paribas 'taking flight' graphic, which conveys a universal and positive vision of change, along with the BNP Paribas name, kicking off a year-long rollout of the brand.
The announcement, which took place center court — branded with the new Bank of the West BNP Paribas logo — before the start of the BNP Paribas Open's quarter-final matches, recognizes the interconnection between Bank of the West and BNP Paribas to support the changing needs of customers and become their most trusted financial partner. The characteristics the two companies share — personal service, agility, and innovation — can provide the Bank's customers with new opportunities in a changing world.
"Our new logo and evolving brand reflect the commitment to our customers in providing them with an exceptional customer experience both at home and around the world," said Nandita Bakhshi, President and CEO of Bank of the West. "As part of BNP Paribas, we offer local bank service with global capabilities while retaining the elements that uniquely define us. BNP Paribas' strength, stability and global reach will continue to help Bank of the West attract new customers, better leverage expertise and resources, and enhance customer service"
BNP Paribas in the U.S. spans both retail and wholesale markets with its Corporate and Institutional Banking and Investment Partners businesses. BNP Paribas has a strong U.S. presence employing around 16,000 people. In fact, the U.S. is one of BNP Paribas' largest markets, second only to France. Bank of the West's retail, commercial and wealth businesses will work more closely with BNP Paribas businesses in the U.S. and internationally. "This new brand presents our promise to provide broader products and solutions and innovate on behalf of our collective customers," said Jean-Yves Fillion, CEO of BNP Paribas USA and Head of CIB Americas.
The Bank of the West BNP Paribas brand logo will be visible in Bank of the West retail, wealth, commercial and business banking branches and offices in 23 states and will begin a year-long phased rollout this month. The Bank of the West bear, a cherished icon, will remain a symbol of the Bank's western heritage, with a more updated contemporary look, and will be used as a supporting element to complement the overall brand. Over the course of the year, the brand will begin to appear in branches, marketing, and digital channels.
About Bank of the West
Bank of the West is a regional financial services company headquartered in San Francisco with $83.8 billion in assets as of December 31, 2016. Founded in 1874, Bank of the West provides a wide range of personal, commercial, wealth management and international banking services through more than 600 branches and offices in 23 states and digital channels. Bank of the West is a subsidiary of BNP Paribas, which has a presence in 74 countries with more than 190,000 employees.
About BNP Paribas
BNP Paribas is a leading bank in Europe with an international reach. It has a presence in 74 countries, with more than 190,000 employees, including more than 146,000 in Europe. The Group has key positions in its three main activities: Domestic Markets and International Financial Services (whose retail-banking networks and financial services are covered by Retail Banking & Services) and Corporate & Institutional Banking, which serves two client franchises: corporate clients and institutional investors. The Group helps all its clients (individuals, community associations, entrepreneurs, SMEs, corporates and institutional clients) to realize their projects through solutions spanning financing, investment, savings and protection insurance.