Bank of the West, a BNP Paribas Subsidiary, Opens Southeast Commercial Banking Office in Atlanta in Response to Market Demand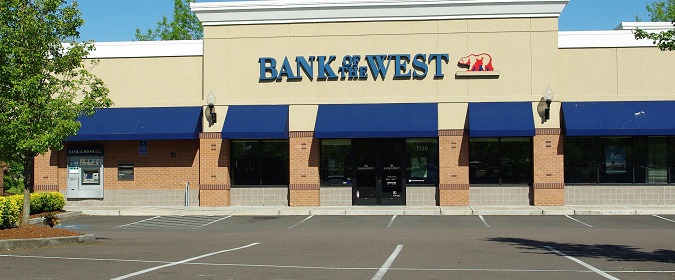 Bank Taps Global Network to Catalyze International Business Growth throughout the Southeast.
Atlanta, GA | Nov 10, 2014
In response to its growing client base in Atlanta and the Southeast corridor, Bank of the West, a subsidiary of BNP Paribas (BNPP), today announced it has opened an office in Metro Atlanta. As a hub for global business on the East Coast, the move also reflects the region's growing international business community. As part of BNPP's global network of 75 countries and more than 185,000 employees worldwide, Bank of the West ushers clients to a new phase of growth, whether they operate locally, nationally or internationally.
The office, centrally located in Buckhead, is being led by longtime Atlanta banker Chris Torie, who has been part of the city's banking community since 1982. In addition to serving as Managing Director of the Atlanta office, Torie will also manage the Bank's commercial banking relationships throughout the Southeast. The office is projected to expand aggressively in the coming year, with plans to hire additional bankers to service both new and existing clientele.
"Atlanta has a vibrant financial community with strong international ties," said Torie. "I'm excited to have joined Bank of the West in my hometown to help strengthen Atlanta's international business presence even further and use BNPP's vast global resources to drive the growth of companies in the region—and wherever they operate around the world."
Torie's team delivers comprehensive solutions essential to growing businesses, including equipment finance, cash management, real estate, and international services. By combining the highly responsive, personalized services of local, relationship-based bankers with international scale and resources of BNP Paribas, the team connects clients with expertise in sectors ranging from technology and beverage to health care and agriculture, among others.
Prior to joining Bank of the West, Torie served as the Regional Vice President of Commercial Banking for Wells Fargo. Previously, he spent 20 years with Bank of America, where he held leadership roles in commercial, corporate and investment banking. Chris began his career in Atlanta in 1982 with Citizens & Southern National Banks.
"Our new Atlanta office is part of our continued focus on meeting the needs of an increasingly international client base in the Southeast region," said Jean-Marc Torre, Head of Bank of the West's Commercial Banking Group. "With direct access to more than 75 international destinations, more than 700,000 foreign-born residents, and more than 60 countries represented by a consulate or trade office, Atlanta is one of the biggest business hubs on the East Coast and a key market many international businesses use as a corridor to expand into the US. We're excited to be here."
Bank of the West's Commercial Banking Group (CBG) team meets the rapidly changing needs of growing businesses with annual revenues of $25 million and higher. CBG helps businesses achieve their unique visions by delivering smart and comprehensive solutions that fuel sustainable growth. With specialized sector expertise, CBG anticipates and tackles the challenges businesses face in industries including agriculture, commercial real estate, manufacturing and religious institutions. CBG offers clients the best of both worlds: the personalized relationships and community ties of a local bank backed by the international capabilities of BNP Paribas, one of the world's strongest financial groups.
About Bank of the West:
Bank of the West is a regional financial services company chartered in California and headquartered in San Francisco with $69 billion in assets. Founded in 1874, Bank of the West provides a wide range of personal, commercial, wealth management and international banking services through more than 650 offices in 21 states and the internet (bankofthewest.com). Bank of the West is a subsidiary of BNP Paribas, which has a presence in 75 countries with 185,000 employees.