Bank of America Unveils New Mobile Capability to Apply for Business Advantage Term Loans and Credit Lines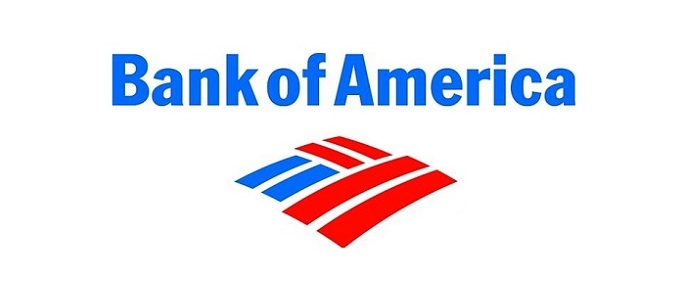 Additional Enhancements Include Loan Application Pre-Fill Feature, and Real-Time Access to Small Business Specialists 
"Technology is continuing to shift small business financing toward a more streamlined digital experience"
Bank of America  announced enhancements to its mobile app experience that add on-the-go convenience to small business banking and lending. With the suite of updates, Bank of America small business clients can now apply for a Business Advantage Term Loan or Business Advantage Credit Line from any Bank of America digital platform – including the Bank of America mobile banking app, and bankofamerica.com.
"Our new small business mobile lending experience delivers a convenient, on-the-go solution to meet the needs of today's busy entrepreneurs," said Sharon Miller, head of Small Business Banking at Bank of America. "Our high-tech, high-touch approach provides our 3 million small business clients the capability to bank how, where and when they want – including applying for financing anywhere, at any time. This is another way we are providing a competitive advantage for our clients."
More than 1.3 million small business clients are active users of the Bank of America mobile banking app, an increase of 14 percent over the past year. Bank of America continues to enhance the digital capabilities available to small business clients, including:
A loan product tool that helps small business clients find the right loan for their needs.
A monthly loan payment calculator.
Real-time access to small business specialists via online chat or phone.
Convenient in-person appointment scheduling to meet with a small business banker.
"Technology is continuing to shift small business financing toward a more streamlined digital experience," said Michelle Moore, head of Digital Banking. "With new mobile updates such as enhanced small business research tools and a seamless connection to our banking specialists, Bank of America is delivering on our promise to bring industry-leading technology solutions to help our small business clients achieve their goals."
Bank of America Business Advantage
Small businesses are the growth engine of the U.S. economy, and more than 3 million entrepreneurs turn to Bank of America® Business Advantage to help their businesses grow. Our small business specialists provide banking, credit and cash management solutions for our small business clients. As a part of our commitment, Bank of America originated more than $11.6 billion in new small business lending in 2016, a 9 percent increase over the previous year.
Bank of America's Mobile Banking leadership 
With nearly 23 million active mobile users and growing, Bank of America's mobile banking platform is an evolving source of increased customer engagement and satisfaction. In 2016, mobile banking customers logged into their accounts nearly 3.8 billion times. During that same period, customers made more than 25 million P2P transfers and 105 million mobile bill payments, a growth of 64 percent and 28 percent, respectively, over 2015. Customers also used their mobile devices to deposit more than 103 million checks, receive nearly 1.1 billion text and push alerts, and access their free FICO scores 15.6 million times. More customers are opening new accounts through mobile, with sales increasing by 38 percent over the past year.
Bank of America
Bank of America is one of the world's leading financial institutions, serving individual consumers, small and middle-market businesses and large corporations with a full range of banking, investing, asset management and other financial and risk management products and services. The company provides unmatched convenience in the United States, serving approximately 47 million consumer and small business relationships with approximately 4,500 retail financial centers, approximately 16,000 ATMs, and award-winning digital banking with approximately 34 million active users, including 23 million mobile users.