Bank of America Merrill Lynch Opens Applications for 10th Returning Talent Programme (London)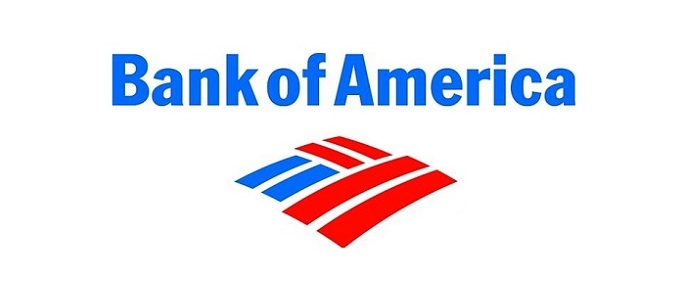 Bank of America Merrill Lynch opens applications for its 10th UK Returning Talent programme. Individuals who have been out of work for 12 months or longer – for example, stay-at-home parents or carers, or someone who has chosen to take a career break – are invited to apply via the company's Careers site. The application closing date is 15 December 2018. The conference and workshops will take place in February 2019.
Bank of America Merrill Lynch, in partnership with the Executive Coaching Consultancy, is looking to attract individuals with a financial services background, including banking operations, technology, finance, project and change management, compliance, audit, HR, sales and trading, and advisory. The company plans to source suitable candidates from the programme to fill several London-based positions.
Following the success of earlier offerings, 2019's programme commences with a conference giving 50 participants the opportunity to explore the changing workplace and the role of the returner in this new office environment through a number of speaker sessions, panel events and workshops. Participants will also gain insight into Bank of America Merrill Lynch as a potential employer.
Twenty-five attendees will then be selected to attend two full-day workshops designed to support a transition back to work; offer practical guidance on focusing and managing a career search; provide interview skills sessions and insights into balancing work and home lives; and give access to executive coaching. There will also be opportunities for participants to start expanding their professional connections through a series of networking sessions with bank employees.
Bank of America Merrill Lynch differentiates its offering in the market by moving away from the "returnship" model and instead placing the emphasis on providing participants the requisite toolkit to reignite their careers, within any organization, including Bank of America Merrill Lynch.
"Our award winning programme is helping men and women recognise that their situation is not unusual and that choosing to take a career break does not suddenly render them 'unskilled' or 'unambitious'", said Neeha Khurana, international talent executive at Bank of America Merrill Lynch. "During a time away from the workplace, people acquire new talents and a fresh perspective – both of which are attractive to a prospective employer and increasingly sought-after qualities in today's market. Returning Talent has been supporting and integrating talent back into the workplace since 2012, and we are immensely proud of the hundreds of participants we have met and helped to refocus their search, update their knowledge, and continue their careers."
Sara Koodoruth, a 2017 Returning Talent participant who has since joined Bank of America Merrill Lynch as a compensation consultant, said: "Returning Talent was a fantastic opportunity for me to take the necessary steps towards reigniting my career after taking an extended break to raise my children.It was refreshing to meet like-minded people in a similar position to me. The workshop facilitators offered excellent advice on how to identify my transferable skills and play to my strengths. After a year in my role as a contractor, I was delighted to be offered a permanent position with the bank. This reinforced the fact that with a certain amount of persistence and resilience, it is still possible to achieve your career aspirations even after taking an extended break from the industry."
Seven years ago, Bank of America Merrill Lynch pioneered one of the first returner programmes for experienced professionals. Since then, the programme has expanded with sessions now running in Chester and Dublin. More than 450 people have taken part in this initiative, with many going on to secure roles at Bank of America Merrill Lynch or at other firms. The company's progress in this area, as well as its ongoing commitment to develop female talent, won it the 2015 Working Mums Top Employer Award for Career Progression. Building on this achievement, Bank of America Merrill Lynch was named the World's Best Bank for Diversity & Inclusion in 2016 and 2018 in the Euromoney Awards for Excellence. In March 2018, the company further pledged its commitment to diversity by signing the HMT Women in Finance Charter.
Application Period: 6 November until 15 December 2018
Returning Talent Dates and Application Details:
Click http://careers.bankofamerica.com/job-detail/18066361/united-states/emea/returning-talent-conference-london-2019  to complete the application form and attach your CV.
One-day Conference: 12 February 2019
Two-day Workshop: 25 and 27 February 2019
All sessions will be hosted at Bank of America Merrill Lynch's London offices.
The Executive Coaching Consultancy
The Executive Coaching Consultancy launched in 1994 as one of the first dedicated executive coaching providers. They work alongside market-leading organisations at different points of the career journey to improve talent acquisition, retention and diversity strategies. They have deep expertise in supporting parents in their careers, having coached over 10,000 individuals and their managers through this key life stage. They work both nationally and internationally, tailoring content through their understanding of local markets. Their highly experienced accredited coach team bring both professionalism and a passion for developing talent.
Bank of America
At Bank of America, we are guided by a common purpose to help make financial lives better, through the power of every connection. We are delivering on this through responsible growth with a focus on our environmental, social and governance (ESG) leadership. ESG is embedded across our eight lines of business and reflects how we help fuel the global economy, build trust and credibility, and represent a company that people want to work for, invest in and do business with. It's demonstrated in the inclusive and supportive workplace we create for our employees, the responsible products and services we offer our clients, and the impact we make around the world in helping local economies thrive. An important part of this work is forming strong partnerships with not-for-profits and advocacy groups, such as community, consumer and environmental organisations, to bring together our collective networks and expertise to achieve greater impact. Learn more at about.bankofamerica.com, and connect with us on Twitter (@BofAML).
Source: Bank of America