Bank of America Merrill Lynch Launches Next Generation in Travel Payments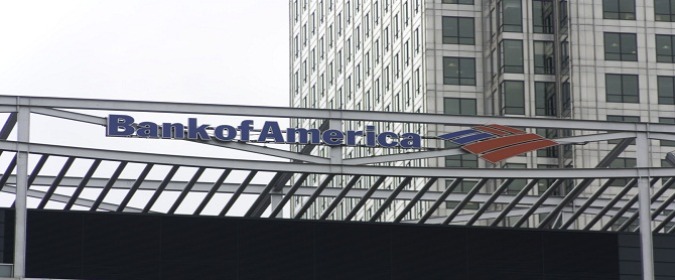 New Functionality Available to Clients in EMEA
Bank of America Merrill Lynch (BofAML), a leader in card services for middle-market, large corporate and public sector clients, today launched BofAML Travel Pro, an award-winning, market-leading business travel payment solution which enhances travel expense management. The firm is the first commercial card issuer in EMEA to launch this product to clients. It is currently available across 27 countries in the region and will be followed by a global rollout.
BofAML Travel Pro is designed specifically for business travel expenditure. Using a unique 16 digit virtual card account number for each transaction (integrated with a travel management company), it allows companies to centralise their travel spend and capture more detailed data. This saves time, improves spending control and reduces reconciliation issues.
Matthew Davies, co-head of Product Management for Global Transaction Services (GTS), EMEA said, "As a leader in the global payments space, we're proud to launch BofAML Travel Pro, an innovative product which will improve the efficiency of our clients' business travel expense processes."
"Commercial Cards are integral to our GTS offering and this launch is part of our commitment to developing new products and technology to deliver solutions that address our clients' needs and provide a consistent experience as they expand their card programmes," Davies said.
Melissa Gargagliano, head of Commercial Cards for GTS EMEA, added, "BofAML Travel Pro extends a company's central purchasing capability from predominantly airline tickets to rental cars, hotel rooms and rail tickets. This new functionality will provide our clients with greater control over where and how their employees travel, which in turn, will drive cost savings and help maintain travel bookings within company policies."
BofAML Travel Pro was recently honoured in "Treasury Management International" magazine's Technology Innovation Awards in the Best Card Solution category.
Bank of America
Bank of America is one of the world's largest financial institutions, serving individual consumers, small- and middle-market businesses and large corporations with a full range of banking, investing, asset management and other financial and risk management products and services. The company provides unmatched convenience in the United States, serving approximately 48 million consumer and small business relationships with approximately 4,800 retail banking offices and approximately 15,800 ATMs and award-winning online banking with 31 million active users and approximately 17 million mobile users. Bank of America is among the world's leading wealth management companies and is a global leader in corporate and investment banking and trading across a broad range of asset classes, serving corporations, governments, institutions and individuals around the world. Bank of America offers industry-leading support to approximately 3 million small business owners through a suite of innovative, easy-to-use online products and services. The company serves clients through operations in more than 40 countries. Bank of America Corporation stock (NYSE: BAC) is listed on the New York Stock Exchange.
Bank of America Merrill Lynch is the marketing name for the global banking and global markets businesses of Bank of America Corporation. Lending, derivatives, and other commercial banking activities are performed globally by banking affiliates of Bank of America Corporation, including Bank of America, N.A., member FDIC. Securities, strategic advisory, and other investment banking activities are performed globally by investment banking affiliates of Bank of America Corporation ("Investment Banking Affiliates"), including, in the United States, Merrill Lynch, Pierce, Fenner & Smith Incorporated, which is a registered broker-dealer and member of SIPC, and, in other jurisdictions, a locally registered entity. Merrill Lynch, Pierce, Fenner & Smith Incorporated and Merrill Lynch Professional Clearing Corp. are registered as futures commission merchants with the CFTC and are members of the NFA. Investment products offered by Investment Banking Affiliates: Are Not FDIC Insured * May Lose Value * Are Not Bank Guaranteed.