Bank of America Launches $5 Billion Affordable Homeownership Initiative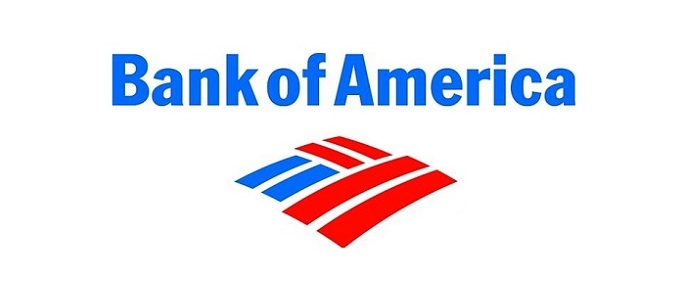 Program Will Help More Than 20,000 Individuals in Low- and Moderate-Income Communities Realize Their Goal of Homeownership
Bank of America announced a new $5 billion affordable homeownership initiative for low- to moderate-income and multicultural homebuyers and communities across the country. The company will commit this additional $5 billion over the next five years to its Bank of America Neighborhood Solutions program, which will help more than 20,000 individuals and families thrive through the power of homeownership.
Bank of America's Neighborhood Solutions program focuses on helping put people on the path to affordable and sustainable homeownership through a combination of specially-designed products, resources and expertise. The program includes: a new down payment and closing cost assistance option, innovative low down payment mortgages, grants that can be applied to non-recurring closing costs, a national network of dedicated lending professionals, easy-to-understand financial education tools, strategic partnerships with real estate professionals, and a national network of knowledgeable affordable housing nonprofit partners who provide in-depth homebuyer education and counseling.
"Today, our commitment to affordable and responsible homeownership is greater than ever, with half of our loans going to low- to moderate-income or multicultural families and communities," said D. Steve Boland, head of consumer lending at Bank of America. "We know many of our clients want the power to own their first home, which can sometimes be challenging. One of the ways we're helping is through our suite of affordable homeownership solutions and professional resources, which aid them in overcoming barriers and put sustainable homeownership within reach."
Bank of America's Neighborhood Solutions, which can be used individually or in combination, include:
A new down payment and closing cost program – launching in the second quarter of 2019, this program will help customers overcome the biggest barriers to homeownership. The bank will give eligible borrowers up to $10,000 to be used toward their down payment or closing costs when they get a Home Possible mortgage.
America's Home Grant® program– this program has been expanded and now offers a lender credit of up to $7,500 that can be used towards non-recurring closing costs, like title insurance and recording fees, or to permanently buy down the interest rate. The funds, which do not require repayment, are available in 39 markets today and will soon be nationwide.
Affordable Loan Solution® mortgage– this fixed-rate loan for low- and moderate-income borrowers offers a competitive rate with a down payment as low as 3 percent and no mortgage insurance. Today, 90 percent of these loans are to first-time homebuyers.
Freddie Mac® Home Possible® mortgage – this is a fixed-rate loan with a down payment as low as 3 percent and lower-cost mortgage insurance.
Access to down payment and cost savings programs offered by state and local agencies, nonprofits and employers.
We serve low- and moderate-income clients' and communities' homeownership needs through multiple channels, including through financial centers across the country and our Digital Mortgage Experience. In fact, one-third of our financial centers are located in low- to moderate-income areas. Of those, half are designated as community financial centers and have resources tailored specifically to the communities they serve.
To learn more about how to finance a home, click here or call 866.467.6492. To read more about our affordable housing initiatives, click here.
Bank of America
Bank of America is one of the world's leading financial institutions, serving individual consumers, small and middle-market businesses and large corporations with a full range of banking, investing, asset management and other financial and risk management products and services. The company provides unmatched convenience in the United States, serving approximately 66 million consumer and small business clients with approximately 4,300 retail financial centers, including approximately 1,800 lending centers, 2,200 Merrill Edge investment centers and 1,500 business centers; approximately 16,300 ATMs; and award-winning digital banking with more than 36 million active users, including over 26 million mobile users. Bank of America is a global leader in wealth management, corporate and investment banking and trading across a broad range of asset classes, serving corporations, governments, institutions and individuals around the world. Bank of America offers industry-leading support to approximately 3 million small business owners through a suite of innovative, easy-to-use online products and services. The company serves clients through operations across the United States, its territories and more than 35 countries. Bank of America Corporation stock (NYSE: BAC) is listed on the New York Stock Exchange.
For more Bank of America news, including dividend announcements and other important information, visit the Bank of America newsroom. Click here to register for news email alerts.
Source: Bank Of America