Bank of America Cardless ATM Technology Featured at Google IO Conference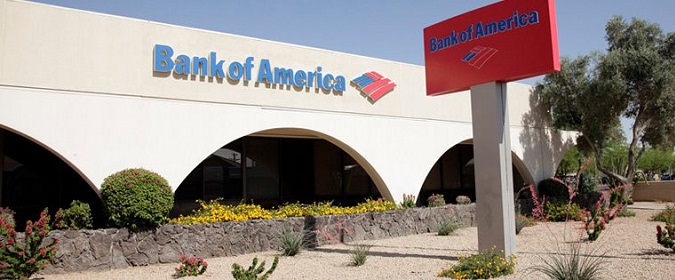 Bank Expands Cardless ATM Technology to 5,000 ATMs Nationwide in 2016
At the Google IO conference in Mountain View, Michelle Moore, head of Digital Banking at Bank of America, was on stage with Pali Bhat, senior director of Android Pay to demonstrate that the Bank of America cardless ATM technology now supports Android Pay. The bank also announced plans to expand cardless technology to 5,000 ATMs by year-end starting this month with a rollout to 2,400 ATMs across the country, including the majority of ATMs in the San Francisco Bay and Silicon Valley areas.
Bank of America becomes the first bank to begin a broad rollout of the technology, which lets customers withdraw cash, make transfers and check balances using a digital wallet stored on their smartphones. Earlier this year, the bank rolled out the feature to select ATMs in Boston, Charlotte, New York City, San Francisco and Silicon Valley.
"Consumers are increasingly using their mobile devices to manage their daily lives, and we're committed to delivering solutions that give them convenient and secure options when it comes to managing their money," said Moore. "Now in addition to using digital wallets for purchases, customers can use them to get cash at the ATM."
Cardless ATMs allow customers to access most features of Bank of America's ATMs. Customers can identify cardless-enabled ATMs by the contactless symbol near the card reader. When ready to perform a transaction, the customer will select their Bank of America debit card in their digital wallet and hold their device over the ATM's contactless card reader to activate the ATM. Then, they follow the normal process to enter their PIN, select their account and initiate a withdrawal, transfer, or balance inquiry.
The cardless ATMs support mobile wallets that are enabled with near field communications and loaded with a Bank of America debit card.
Cardless ATMs are one more example of the ongoing shift to mobile. Twenty million Bank of America customers now actively use the bank's mobile banking app. During the first quarter of 2016, the number of new Bank of America accounts opened through mobile increased by 50 percent year-over-year.
About Bank of America
Bank of America is one of the world's leading financial institutions, serving individual consumers, small and middle-market businesses and large corporations with a full range of banking, investing, asset management and other financial and risk management products and services. The company provides unmatched convenience in the United States, serving approximately 47 million consumer and small business relationships with approximately 4,700 retail financial centers, approximately 16,000 ATMs, and award-winning online banking with approximately 33 million active users and approximately 20 million mobile users. Bank of America is a global leader in wealth management, corporate and investment banking and trading across a broad range of asset classes, serving corporations, governments, institutions and individuals around the world. Bank of America offers industry-leading support to approximately 3 million small business owners through a suite of innovative, easy-to-use online products and services. The company serves clients through operations in all 50 states, the District of Columbia, the U.S. Virgin Islands, Puerto Rico and more than 35 countries. Bank of America Corporation stock (NYSE: BAC) is listed on the New York Stock Exchange.