B2Broker Unveils Match Trader White Label Package: All-in-One Solution for Brokerage Businesses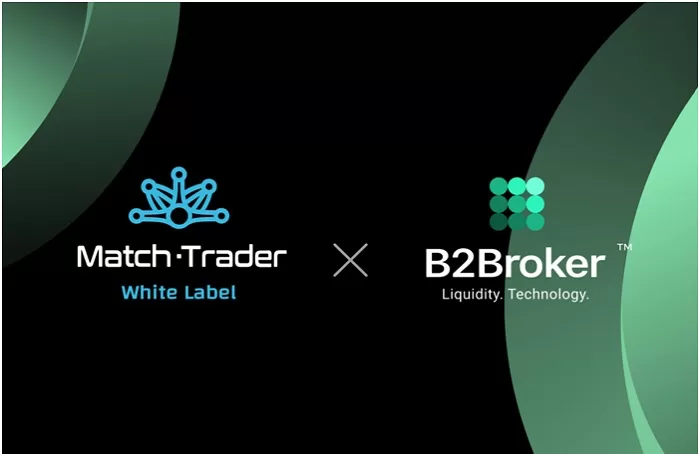 B2Broker, a global provider of liquidity and technology for the Forex and crypto markets, is further expanding its white label liquidity offering with the integration of Match Trader. This comprehensive solution comes with affordable prices and a B2Core integration that's ready to go. The move takes place after B2Broker successfully integrated cTrader in 2022. By continuing to expand its product portfolio, B2Broker is ensuring that its customers have the most up-to-date technology and services available.
Match Trader While Label Solution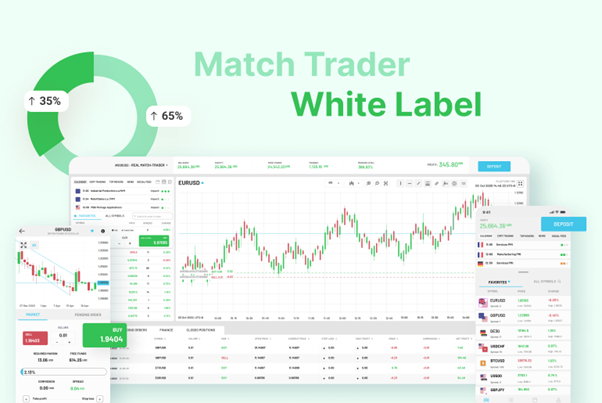 B2Broker's new Match Trader solution is designed to empower brokers and their customers with a fully integrated Match Trader experience. This cost-saving package consolidates leading technologies, including B2BinPay (cryptocurrency payment processing), B2Core (CRM system) tools, and access to the exclusive Prime of Prime liquidity pool from B2Broker. With such an array of robust features, the Match Trader White Label Package is an excellent choice for any business keen on success.
The Match Trader white label can make your trading operations a cinch with its extensive array of services. As a broker, you will have full server and technical support 24/7 at your disposal, as well as an account manager to answer all inquiries related to the brokerage business. Furthermore, B2Broker has included in their package a series of training sessions, so everyone in your team will have a good understanding of how the system works.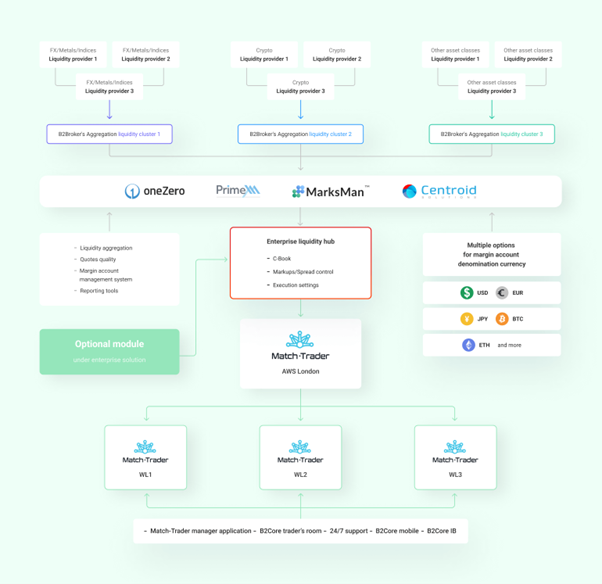 Match Trader White Label is the perfect option for organizations searching to get optimal trading commissions and sensible volume fees. Even better, no setup charge! All that's required to start is a minimum liquidity fee which covers three months. Also, after installation, clients have a full month without paying minimum liquidity and connectivity fees.
B2Core x Match Trader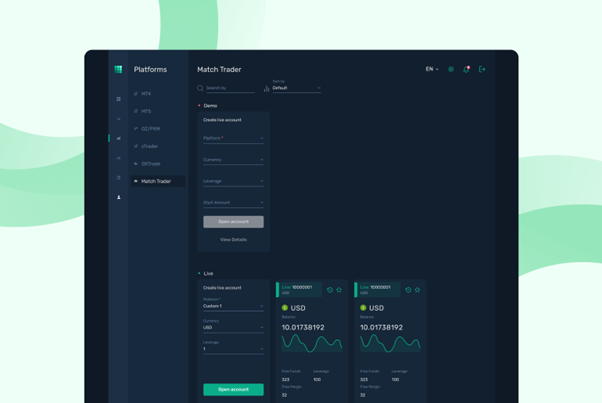 In addition to offering a white label solution itself, B2Broker also offers seamless integration between Match Trader and B2Core. Match Trader will work similarly to other platforms in the B2Core ecosystem. This means that brokers can deliver the same dependable user experience to their customers, allowing them to open and manage trading accounts instantly in the trader's room and connect seamlessly with the platform.
For those users who are ready to embark on a margin trading journey with Match Trader through B2Core, the steps are easy to follow – just create a user account that will link your various trading accounts. Then easily link your margin trading account to Match Trader, and you're good to go!
The B2Core team has added the Match Trader section to its Platforms tab, offering users a selection of exhilarating features and capabilities. Not only can they create demo and live accounts, but also make deposits, withdrawals, transfers, or internal transfers through the platform with ease. Better yet, downloading the dedicated terminal is now just one click away, so users can start trading in no time!
Final Thoughts
The integration of B2Broker with Match Trader provides an exciting and robust solution for brokers looking to offer their customers a comprehensive online trading experience. With a suite of powerful tools at their fingertips, the package is perfect for any business that wants to take advantage of advanced technology.
Match Trader is set to become a part of Introducing Brokers' programming, bringing a host of new opportunities for brokers. With the integration of Match Trader into IB's system, clients can expect to benefit from easy-to-use features and access to professional-grade options designed to meet their individual needs – no matter the scale of their venture.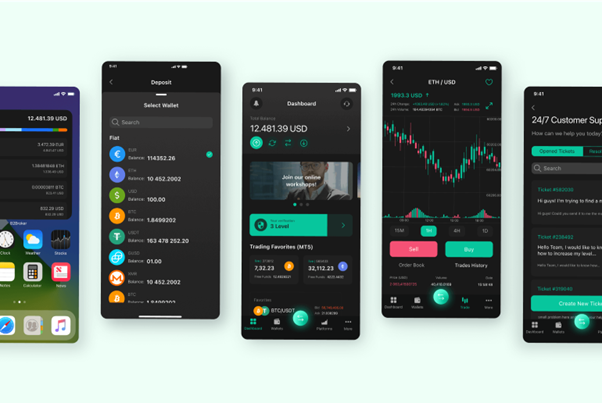 As an added bonus, soon, B2Core Mobile will integrate with Match Trader to provide brokers with an all-in-one platform.